The 2nd running of the Irish St Leger was held on Wednesday 20th September 1916 over 1 mile 6 furlongs of The Curragh. The winner was owned by Mr W A Wallis, trained by James Dunne at Osborne Lodge, Curragh, and ridden by Tommy Burns. A purse of £1500 allowed for the second to receive 50 sovereigns and the third 25 sovereigns. The winner won by 2 lengths, with 3/4 length between second and third.
IRISH ST LEGER 1916
CAPTIVE PRINCESS (Bay mare by Captivation out of Princess Eager) SR 1755
The winning owner won £1425 (The equivalent of £121,800 in 2018 terms based on Bank of England inflation calculator).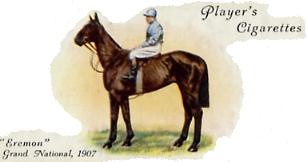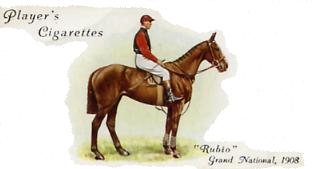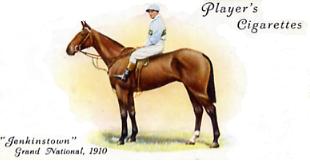 Pos.
Horse
Age/Weight
Jockey
Owner
Trainer
1
CAPTIVE PRINCESS
3 8st 11lbs
Tommy Burns
Mr W A Wallis
James Dunne
2
DARGATE
3 8st 11lbs
Fred Hunter
Mr W C Carr
Reidy
3
ZEFUS
3 8st 11lbs
W Barrett
Mr J J Parkinson
James J Parkinson
4
CIMARRON
3 9st 0lbs
Cheshire
Mr C J Blake
Jeffery
5
LEDDISTON
3 9st 0lbs
Joe Harty
Mr J H Taylor
Dawson
6
ROI D'ECOSSE
3 9st 0lbs
Steve Donoghue
Major D McCalmont
Atty Persse
7
IRISH FIELD
3 8st 11lbs
H Beasley
Mr P J Brophy
James J Parkinson
8
MIRADORA
3 8st 11lbs
J Thwaites
Mr Rait Kerr
Fetherston
Betting
Rank outsider Irish Field took the field along for the first mile before retiring, giving way to stable companion Zefus. Entering the home straight Roi d'Ecosse sent out distress signals, while Zefus looked all over the winner entering the final furlong before being nabbed by Captive Princess who went on to score by 2 lengths, Dargate getting the better of Zefus by half a length to claim second spot.
2/1
Captive Princess
5/2
Zefus
5/1
Roi d'Ecosse
8/1
Dargate
10/1
Cimarron
100/6
Leddiston
100/3
Miradora
200/1
Irish Field
Over Round 104%
ISBN 978-0-9957632-0-3

652 pages

774 former courses

ISBN 978-0-9957632-1-0

352 pages

400 former courses

ISBN 978-0-9957632-2-7

180 pages

140 former courses

ISBN 978-0-9957632-3-4

264 pages

235 former courses

Copies of the above books are only available by emailing johnwslusar@gmail.com stating your requirements, method of payment (cheque payable to W.Slusar) or Bank transfer, and the address where the book(s) should be sent.

ORDER FORM
Download an order form
Quantity
Cost
Volume 1 North of Hatfield £19.99 + £4 postage
Volume 2 South of Hatfield £14.99 + £3 postage
Volume 3 Wales & Scotland £9.99 + £3 postage
Volume 4 Ireland £9.99 + £3 postage
Volumes 1 - 4 £54.96 + £5 postage
Postage & Packaging
Total
Email order form to johnwslusar@gmail.com