The 6th running of the Irish St Leger was held on Wednesday 22nd September 1920 over 1 mile 6 furlongs of The Curragh. The winner was owned by Mr Thomas Laidlaw, trained by Joseph Hunter and ridden by Morny Wing. A purse of £2000 allowed for the second to receive 100 sovereigns and the third 50 sovereigns. The winner won by a short head, with 15 lengths between second and third.
IRISH ST LEGER 1920
KIRK-ALLOWAY (Black horse by Tracery out of Cantrip) SR 1842
The winning owner won £1850 (The equivalent of £81,200 in 2018 terms based on Bank of England inflation calculator).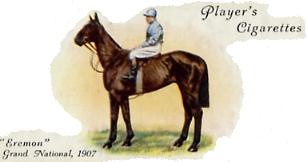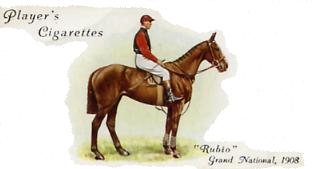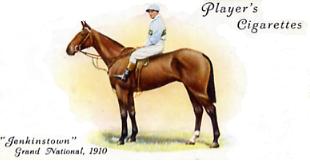 Pos.
Horse
Age/Weight
Jockey
Owner
Trainer
1
KIRK-ALLOWAY
3 9st 0lbs
Morny Wing
Mr Thomas Laidlaw
Joseph Hunter
2
AEROPLANE
3 8st 11lbs
E Martin-Quirke
Mr Denis Cogan
Michael Rice
3
HE GOES
3 9st 7lbs
Fred Templeman
Captain Henry Whitworth
Joseph Butters
Betting
Kirk-Alloway, outsider of three, set a strong gallop from the outset, attended by Aeroplane and He Goes. With half a mile to run, Aeroplane took closer order and disputed the lead, the pair leaving He Goes in their wake. Inside the distance Kirk-Alloway got back up in the final stride to win by a short head, with 15 lengths back to He Goes.
6/4 jf
Aeroplane
6/4 jf
He Goes
3/1
Kirk-Alloway
Over Round 110%
ISBN 978-0-9957632-0-3

652 pages

774 former courses

ISBN 978-0-9957632-1-0

352 pages

400 former courses

ISBN 978-0-9957632-2-7

180 pages

140 former courses

ISBN 978-0-9957632-3-4

264 pages

235 former courses

Copies of the above books are only available by emailing johnwslusar@gmail.com stating your requirements, method of payment (cheque payable to W.Slusar) or Bank transfer, and the address where the book(s) should be sent.

ORDER FORM
Download an order form
Quantity
Cost
Volume 1 North of Hatfield £19.99 + £4 postage
Volume 2 South of Hatfield £14.99 + £3 postage
Volume 3 Wales & Scotland £9.99 + £3 postage
Volume 4 Ireland £9.99 + £3 postage
Volumes 1 - 4 £54.96 + £5 postage
Postage & Packaging
Total
Email order form to johnwslusar@gmail.com