The 7th running of the Irish St Leger was held on Wednesday 21st September 1921 over 1 mile 6 furlongs of The Curragh. The winner was owned by Major D Dixon, trained by Philip Behan and ridden by Michael Beary. A purse of £2000 allowed for the second to receive 100 sovereigns, the third 50 sovereigns, the breeder of winner 100 sovereigns, and of the second 50 sovereigns. The winner won by 10 lengths, with 4 lengths between second and third.
IRISH ST LEGER 1921
KIRCUBBIN (Brown horse by Captivation out of Avon Hack) SR 1863
The winning owner won £1700 (The equivalent of £81,700 in 2018 terms based on Bank of England inflation calculator).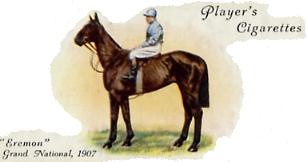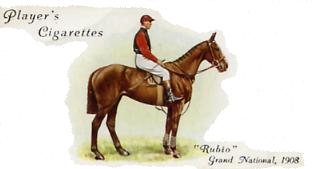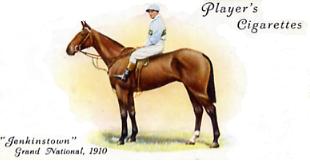 Pos.
Horse
Age/Weight
Jockey
Owner
Trainer
1
KIRCUBBIN
3 9st 0lbs
Michael Beary
Major D Dixon
Philip Behan
2
SOLDENNIS
3 9st 7lbs
H Beasley
Mr C L MacKean
Jeffery
3
KNOCK BRACK
3 8st 11lbs
J Moyan
Mr N J Grene
Moss
4
TELTOWN
3 8st 11lbs
Joe Harty
Mr A McCann
Dawson
5
DICTATION
3 8st 11lbs
E Martin Quirke
Captain E Shirley
J Rogers
Betting
After key withdrawals the race appeared a match between Kircubbin and Soldennis, and so it was in reality. Soldennis tried to make it a stiff gallop, but the favourite kept with him, staying on better. Approaching the distance he bounded clear to win by an easy 10 lengths, with Knock Brack a further 4 lengths behind in third.
Evens
Kircubbin
5/4
Soldennis
20/1
Knock Brack
33/1
Teltown
33/1
Dictation
Over Round 105%
ISBN 978-0-9957632-0-3

652 pages

774 former courses

ISBN 978-0-9957632-1-0

352 pages

400 former courses

ISBN 978-0-9957632-2-7

180 pages

140 former courses

ISBN 978-0-9957632-3-4

264 pages

235 former courses

Copies of the above books are only available by emailing johnwslusar@gmail.com stating your requirements, method of payment (cheque payable to W.Slusar) or Bank transfer, and the address where the book(s) should be sent.

ORDER FORM
Download an order form
Quantity
Cost
Volume 1 North of Hatfield £19.99 + £4 postage
Volume 2 South of Hatfield £14.99 + £3 postage
Volume 3 Wales & Scotland £9.99 + £3 postage
Volume 4 Ireland £9.99 + £3 postage
Volumes 1 - 4 £54.96 + £5 postage
Postage & Packaging
Total
Email order form to johnwslusar@gmail.com