The 8th running of the Irish St Leger was held on Wednesday 20th September 1922 over 1 mile 6 furlongs of The Curragh. The winner was owned by Lord Lonsdale, trained by Alf Sadler jnr and ridden by F Lane. A purse of £2500 allowed for the second to receive 150 sovereigns, the third 75 sovereigns, the breeder of winner 100 sovereigns, and of the second 50 sovereigns. The winner won by 2 lengths, with 2 lengths between second and third.
IRISH ST LEGER 1922
ROYAL LANCER (Bay horse by Spearmint out of Royal Favour) SR 1857
The winning owner won £2125 (The equivalent of £118,600 in 2018 terms based on Bank of England inflation calculator).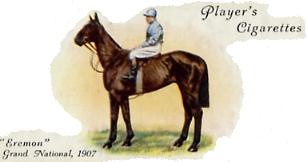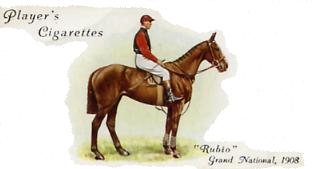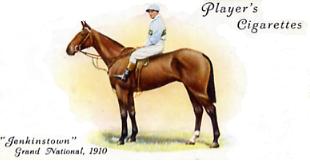 Pos.
Horse
Age/Weight
Jockey
Owner
Trainer
1
ROYAL LANCER
3 10st 6lbs
F Lane
Lord Lonsdale
Alf Sadler jnr
2
KING DAVID
3 9st 0lbs
Morny Wing
Mr Thomas Laidlaw
Joseph Hunter
3
SOLOMAN'S ORB
3 9st 10lbs
Tommy Burns
Lord Kenmare
Dawson
4
EL OBEID
3 8st 11lbs
Joe Canty
Colonel F Blacker
Dawson
5
BREST
3 9st 0lbs
Michael Beary
Mr J Daly
Lines
6
O'MALLEY MOR
3 9st 0lbs
Joe Dines
Mr T G Fletcher
James J Parkinson
7
DOUBLE FIRST
3 9st 0lbs
J Patman
Mr A Lowry
Coombs
8
DUTY CALLS
3 8st 11lbs
H Beasley
Mr J C Sullivan
Grundy
Betting
A surprise winner of the English St Leger at 33/1, Royal Lancer put his reputation on the line by having to carry 10st 6lbs, at least 10lbs more than his nearest rival. In the end he came out with flying colours, pouncing late and winning by a comfortable 2 lengths from King David, with a similar distance back to Soliman's Orb.
4/6 fav
Royal Lancer
6/1
Soloman's Orb
6/1
Brest
100/8
King David
100/8
El Obeid
20/1
Double First
20/1
Duty Calls
20/1
O'Malley Mor
Over Round 119%
ISBN 978-0-9957632-0-3

652 pages

774 former courses

ISBN 978-0-9957632-1-0

352 pages

400 former courses

ISBN 978-0-9957632-2-7

180 pages

140 former courses

ISBN 978-0-9957632-3-4

264 pages

235 former courses

Copies of the above books are only available by emailing johnwslusar@gmail.com stating your requirements, method of payment (cheque payable to W.Slusar) or Bank transfer, and the address where the book(s) should be sent.

ORDER FORM
Download an order form
Quantity
Cost
Volume 1 North of Hatfield £19.99 + £4 postage
Volume 2 South of Hatfield £14.99 + £3 postage
Volume 3 Wales & Scotland £9.99 + £3 postage
Volume 4 Ireland £9.99 + £3 postage
Volumes 1 - 4 £54.96 + £5 postage
Postage & Packaging
Total
Email order form to johnwslusar@gmail.com