The 10th running of the Irish St Leger was held on Wednesday 17th September 1924 over 1 mile 6 furlongs of The Curragh. The winner was owned by Major Giles Loder, trained by Peter Gilpin and ridden by George Archibald. A purse of £2500 allowed for the second to receive 150 sovereigns, the third 75 sovereigns, the breeder of winner 100 sovereigns, and of the second 50 sovereigns. The winner won by a head, with 4 lengths between second and third.
IRISH ST LEGER 1924
ZODIAC (Bay horse by Sunstar out of Molly Desmond) SR 1849
The winning owner won £2050 (The equivalent of £122,400 in 2018 terms based on Bank of England inflation calculator).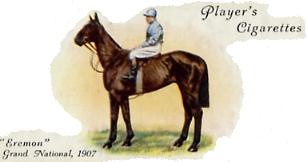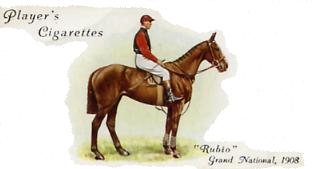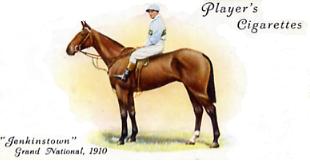 Pos.
Horse
Age/Weight
Jockey
Owner
Trainer
1
ZODIAC
3 9st 10lbs
George Archibald
Major Giles Loder
Peter Gilpin
2
ZAROPE
3 9st 0lbs
Morny Wing
Mr J Radcliff
Walker
3
CAPE HORN
3 9st 7lbs
Bernard Carslake
Lord Glanely
C Marsh
4
BRIDGE OF CAHIR
3 9st 0lbs
Tommy Burns
Colonel Charteris
Cecil Boyd-Rochfort
5
JEHANGIR
3 9st 0lbs
J Moylan
Mr F Clarke
Fetherstonhaugh
6
LOUGH ENNEL
3 9st 0lbs
E Martin Quirke
Mr M J Cleary
Dawson
7
DUKE OF JUDEA
3 9st 0lbs
W Tracy
Mr J Nugent
Dawson
8
VESINGTON KING
3 9st 0lbs
Joe Canty
Mr H M Hartigan
Philip Behan
Betting
Cape Horn and Zodiac had both run down the field in the English St Leger behind Salmon-Trout, so it was no surprise that Cape Horn was made favourite to beat Zodiac. In the end it was Zarope, in receipt of 7lbs, who gave Zodiac most to do, and was beaten a head with fully 4 lengths back to Cape Horn.
6/4
Cape Horn
2/1
Zodiac
5/1
Lough Ennel
8/1
Zarope
10/1
Vesington King
20/1
Duke of Judea
20/1
Jehangir
20/1
Bridge of Cahir
Over Round 124%
ISBN 978-0-9957632-0-3

652 pages

774 former courses

ISBN 978-0-9957632-1-0

352 pages

400 former courses

ISBN 978-0-9957632-2-7

180 pages

140 former courses

ISBN 978-0-9957632-3-4

264 pages

235 former courses

Copies of the above books are only available by emailing johnwslusar@gmail.com stating your requirements, method of payment (cheque payable to W.Slusar) or Bank transfer, and the address where the book(s) should be sent.

ORDER FORM
Download an order form
Quantity
Cost
Volume 1 North of Hatfield £19.99 + £4 postage
Volume 2 South of Hatfield £14.99 + £3 postage
Volume 3 Wales & Scotland £9.99 + £3 postage
Volume 4 Ireland £9.99 + £3 postage
Volumes 1 - 4 £54.96 + £5 postage
Postage & Packaging
Total
Email order form to johnwslusar@gmail.com