The 36th running of the Irish St Leger was held on Wednesday 13th September 1950 over 1 mile 6 furlongs of The Curragh. The winner was owned by Mr Y J Kirkpatrick, trained by Patrick Connolly and ridden by Phil Canty. The winner won £3727 and won by 6 lengths in 3 mins 13.6 secs, with 5 lengths between second and third.
IRISH ST LEGER 1950
MORNING MADAM (Brown filly by Limekiln out of Morning Dew) SR 1914
The winning owner won £3727 (The equivalent of £125,500 in 2018 terms based on Bank of England inflation calculator).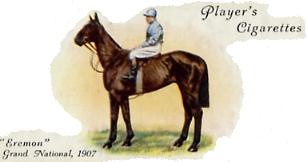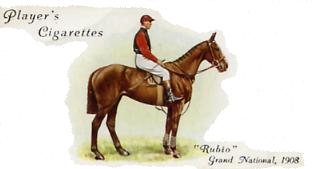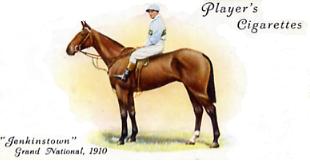 Pos.
Horse
Age/Weight
Jockey
Owner
Trainer
1
MORNING MADAM
3 8st 11lbs
Phil Canty
Mr Y J Kirkpatrick
Patrick Connolly
2
BEAUCAIRE
3 9st 0lbs
W Howard
Mrs A B Macnaughton
Cecil Brabazon
3
BEAU SIRE
3 9st 0lbs
Martin Molony
Mr A B Macnaughton
Cecil Brabazon
4
STAR SPANGLED BANNER
3 9st 0lbs
Charlie Smirke
Major R Macdonald-Buchanan
M Marsh
5
PARDAL
3 9st 0lbs
Rae Johnstone
M Marcel Boussac
Semblat
6
DARK WARRIOR
3 9st 0lbs
J W Thompson
F More O'Ferrall
Paddy Prendergast
7
REQUETE
3 8st 11lbs
J Mullane
Mr William Barnett
Corp. Darby Rogers
8
MIGHTY OCEAN
3 9st 0lbs
Aubrey Brabazon
Mr A W Gordon
Corp. Darby Rogers
9
AUROCH
3 9st 0lbs
Tommy Burns
Sir Percy Loraine
Harry Wragg
10
EDWARDSII
3 9st 0lbs
R Quinlan
Mr Joseph McGrath
Seamus McGrath
11
CECIL FRANCIS
3 9st 0lbs
Herbert Holmes
Mr B Kerr
P J Higgins
12
DE DE TEE
3 8st 11lbs
P Powell jnr
Mr R McIlhagga
Paddy Prendergast
Betting
Dark Warrior (SR 1959) won the Irish Derby by 1/2 length and 3 lengths from Eclat and Pardal, with Mighty Ocean, Edwardsii and Cecil Francis behind. Morning Madam was unplaced in the Irish Oaks behind Corejada (SR 1925). In the Irish St Leger she took the lead 5 furlongs from home and was never headed thereafter, winning by a comfortable 6 lengths.
5/4
Pardal
7/2
Beau Sire
4/1
Dark Warrior
100/8
Star Spangled Banner
100/7
Auroch
100/6
Mighty Ocean
20/1
Morning Madam
20/1
Requette
100/1
Edwardsii
100/1
Beaucaire
100/1
De De Tee
100/1
Cecil Francis
Over round 121%
ISBN 978-0-9957632-0-3

652 pages

774 former courses

ISBN 978-0-9957632-1-0

352 pages

400 former courses

ISBN 978-0-9957632-2-7

180 pages

140 former courses

ISBN 978-0-9957632-3-4

264 pages

235 former courses

Copies of the above books are only available by emailing johnwslusar@gmail.com stating your requirements, method of payment (cheque payable to W.Slusar) or Bank transfer, and the address where the book(s) should be sent.

ORDER FORM
Download an order form
Quantity
Cost
Volume 1 North of Hatfield £19.99 + £4 postage
Volume 2 South of Hatfield £14.99 + £3 postage
Volume 3 Wales & Scotland £9.99 + £3 postage
Volume 4 Ireland £9.99 + £3 postage
Volumes 1 - 4 £54.96 + £5 postage
Postage & Packaging
Total
Email order form to johnwslusar@gmail.com