KINGS HEATH GREYHOUND STADIUM
This site is not an official website for the track shown here and is neither approved or endorsed by the stadium. I am indebted to Richard English for helping to construct this page.
The greyhound track at Kings Heath, Birmingham, was situated on Alcester Road at the Alcester Lanes End, with crowds being brought to the popular meeting by tram. It struggled to compete with its more illustrious neighbours Hall Green and Perry Barr. It was first converted to greyhound racing in 1926 and had opened its gates as one of the earliest tracks on 21st May 1927 and was not only NGRC registered but even offered BAGS meetings. In 1931 the racing was administered by the Associated Greyhound Racecourses Limited, with Admiral Sir Sydney R Freemantle as the main Director. The track had a circumference of 450 yards and operated a Metro-Vickers Electric Hare. Meetings in the early 1930s were held on Tuesday, Thursday, Friday and Saturday evenings. There was a Members Club which had an annual subscription of 10 shillings and 6 pence. By 1936 the lease of the track was taken over by H Leo Craven, but by 1949 the Greyhound Company had purchased the freehold for the ground.

The most prestigious races at the track were the Lincoln, the Midlands Oaks and the Tradesmen's Trophy. I am grateful to Tony Nash for providing detailed information on winners of each of the feature races.


It finally closed its doors on 31st March 1971.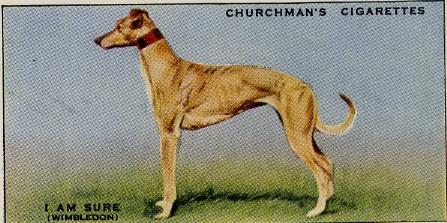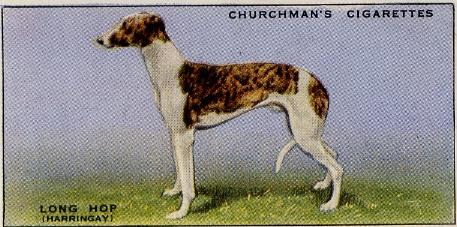 Famous bookmakers of the city cut their teeth at Kings Heath, notably Don and Ray Berrow, Bob Thornton, Tom Sheldon and Norman Fogg.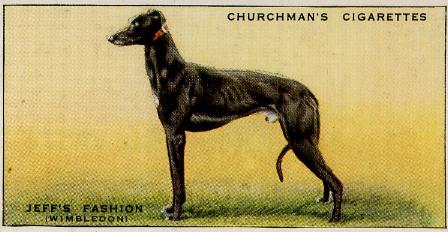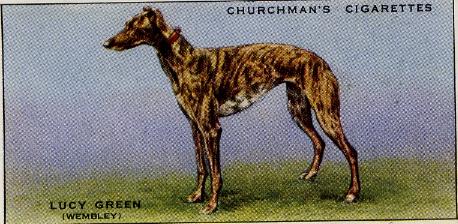 Track Records, as of 1962, are shown below together with an indication of how fast the time is in comparison to other tracks, both for currently open and defunct tracks, in the UK. Ratings are between 0 and 100, where 100 is an extremely fast time and reflects the speed of the track, tightness of the circuit and quality of greyhound visiting the tracks.
SPRINTS (up to 385m) STANDARD (386-549m) DISTANCE (550-699m) EXTENDED (700-999m)
Kings Heath Track Records at a snapshot in time:-
SPRINT 282 yards Maessyd Melampus 15.48 secs. Rating 45
STANDARD 480 yards Poetic License 26.36 secs Rating 45
DISTANCE 700 yards Coxcomb 39.97 secs Rating 29
I am grateful to Jon Seddon for the following link to a map showing the whereabouts of the old track
http://www.old-maps.co.uk/maps.html?txtXCoord=407623&txtYCoord=280229
This section gives a comprehensive picture of the badges produced by the track throughout the ages, but only provides the briefest of glimpses of its history. For those wishing to undertake further research we can recommend a visit to

http://astore.amazon.co.uk/wwwgreyhoundd-21 where further reading can be undertaken.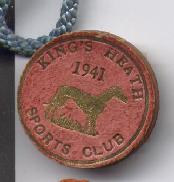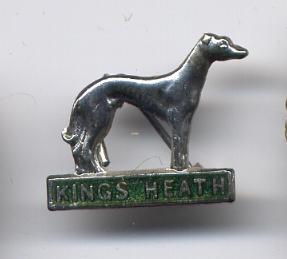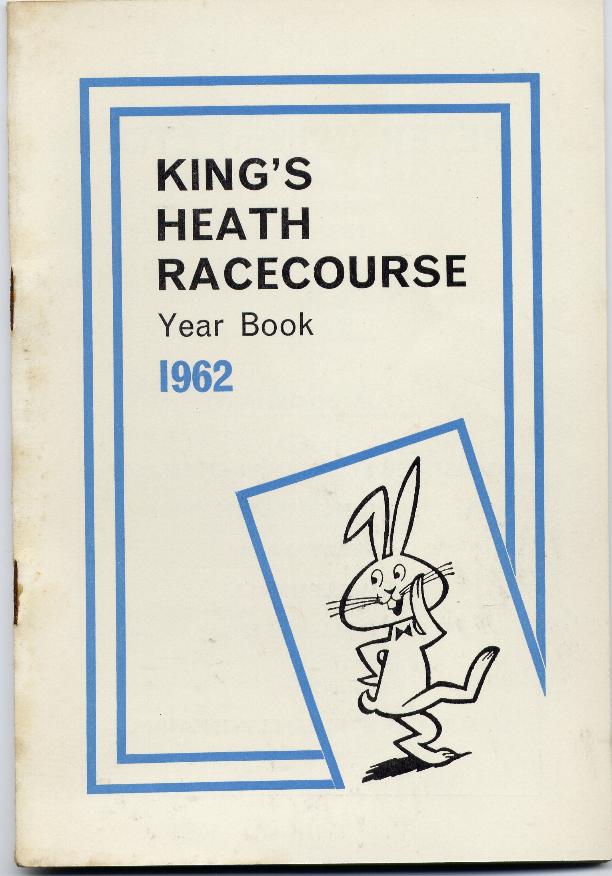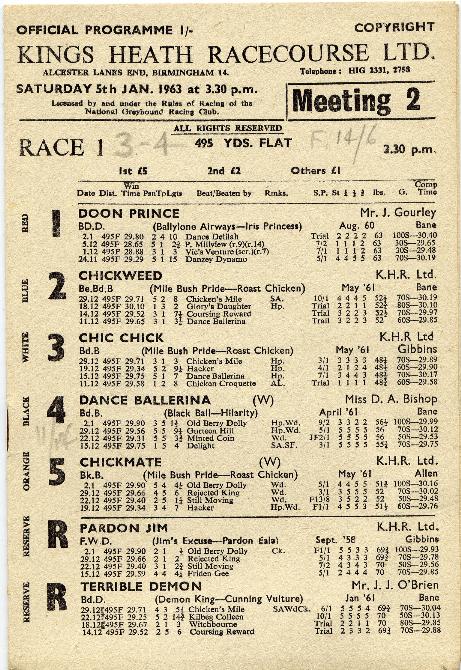 If you have rare Kings Heath badges and artefacts for sale then email johnslusar@fsmail.net