February 2013-January 2014 Matthew Salaman
Matthew Salaman, son of Taffy Salaman who partnered Churchtown Boy when runner-up to Red Rum in the 1977 Grand National, was first granted a licence to train on 27th August 2009. Between 2009 and 2012 he sent out 307 runners. On 21st December 2012 he allegedly moved stables, but unfortunately had mistakenly not informed the BHA and his licence was terminated. He was granted a new licence between 1st February 2013 and 31st January 2014 and was registered at Rowdown Stables, Lambourn.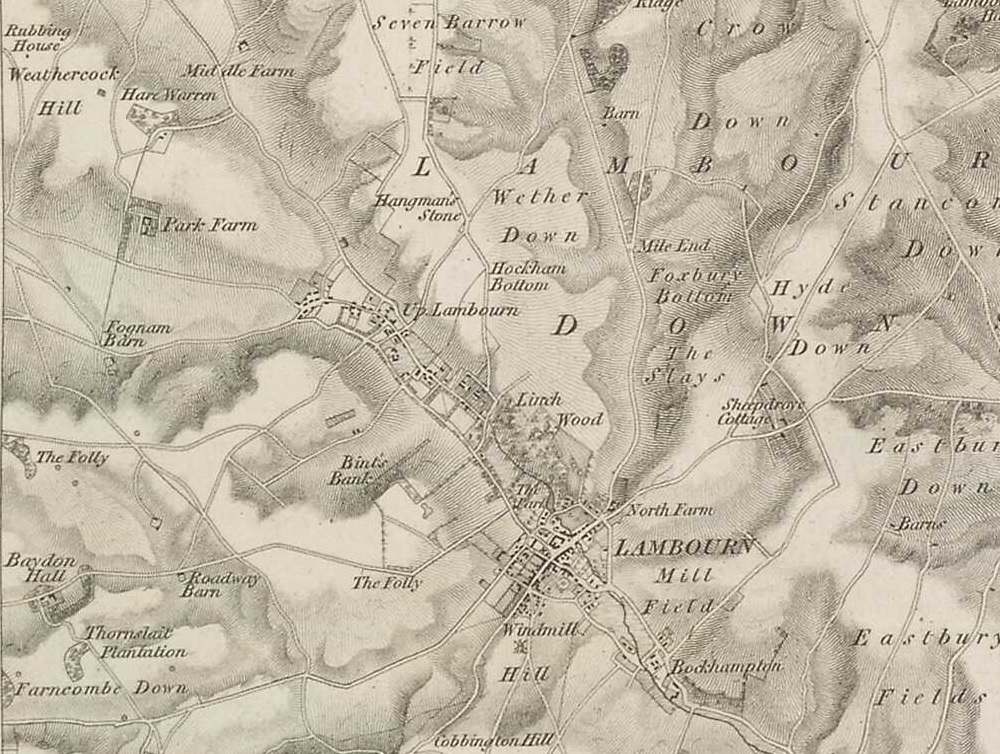 January 2016-present Mark Usher
Mark Usher was destined for a career in racing as soon as he witnessed Music Boy win the 1975 Gimcrack Stakes at York, and once he had completed his compulsory education he joined Barry Hill's South Bank Stables in Lambourn, leaving after a year to travel to racing's headquarters in Newmarket where he worked for Robert Armstrong at St Gatien Stables. A further year later the lure of Lambourn was too great and Mark joined Henry Candy's stable where he gained invaluable experience from Henry Candy before he launched his own training career in mid-1983, hitting lucky in his first few months by receiving the horses from Tom Marshall who had given up training. He received an early boost in August 1983 when Mystery Ship, owned by Mrs M Simpson, won the Sweet Solera Stakes at Newmarket at 25/1 partnered by George Duffield.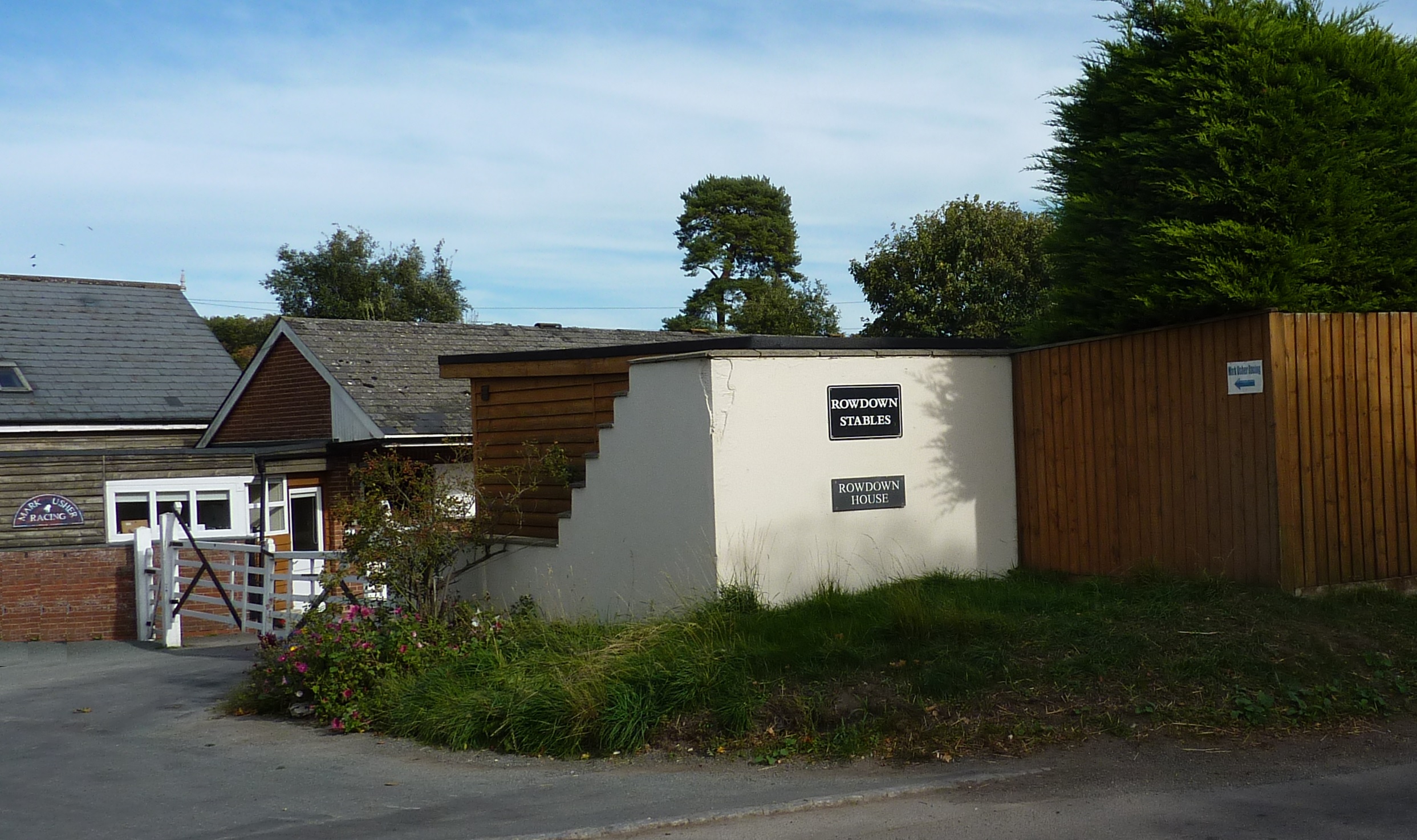 A racing syndicate, headed up by Tom Marshall, owned Portogon who won multiple races, including the 1985 Jubilee Handicap at Kempton Park. In 1993 Mark won the Flying Childers Stakes at Doncaster with Imperial Baliwick ridden by Martin Dwyer. By 2002 he had transferred to Saxon House Stables, leasing them from Charles Edgerton who had purchased the complex, replacing dual Gold Cup winning trainer Noel Chance. He enjoyed Listed race success with Alchemist in the Sportsmen's Fillies Stakes at Kempton. In 2013 the stable star was Miracle of Medina which won the Listed Rose Bowl Stakes at Newbury at the rewarding odds of 33/1, following up in the Group 3 Somerville Tattersalls Stakes at Newmarket, rewarding backers at 25/1. On New Year's Day 2016 he moved to Rowdown Stables, a compact 30-box stable within a mile of Saxon House Stables.
1983 Sweet Solera Stakes at Newmarket MYSTERY SHIP 25/1 owned by Mrs M Simpson, trained by Mark Usher and ridden by George Duffield
1984 Tia Maria Handicap at Ayr PORTOGON 4/1 jt fav owned by Marshall Racing Syndicate, trained by Mark Usher and ridden by Denis McKay
1985 Jubilee Handicap at Kempton PORTOGON 14/1 owned by Marshall Racing Syndicate, trained by Mark Usher and ridden by Tony McGlone
1993 Flying Childers Stakes at Doncaster IMPERIAL BALIWICK 12/1 owned by Dr Ian Shenkin, trained by Mark Usher and ridden by John Williams
2006 Sportsmen's Fillies Stakes (Listed) at Kempton Park ALCHEMIST 9/2 trained by Mark Usher and ridden by Martin Dwyer
2013 Rose Bowl Stakes (Listed) at Newbury MIRACLE OF MEDINAH 33/1 owned by The High Jinks Partnership, trained by Mark Usher and ridden by Liam Keniry
2013 Somerville Tattersalls Stakes (Group 3) at Newmarket MIRACLE OF MEDINAH 25/1 owned by The High Jinks Partnership, trained by Mark Usher and ridden by Liam Keniry
2017 Prix des Rouges at Deauville MIRACLE OF MEDINAH 145/10 owned by The High Jinks Partnership, trained by Mark Usher and ridden by Theo Bachelot
2022 London Mile Handicap Qualifier at Kempton SID'S ANNIE 7/2 owned by Twenty-Four Carrot Racing, trained by Mark Usher and ridden by David Probert
2022 Coral Proud to Support British Racing Handicap at Southwell SID'S ANNIE 100/30 owned by Twenty-Four Carrot Racing, trained by Mark Usher and ridden by David Probert

2022 Hands & Heels Apprentice Handicap Final at Newbury TIN FANDANGO 11/1 owned by M A Humphreys, trained by Mark Usher and ridden by Liam Wright
2022 Bet Uk Handicap at Wolverhampton BIRD FOR LIFE 3/1 jt fav owned by Mark Usher Racing Club, trained by Mark Usher and ridden by Tyler Heard
2022 Fillies Handicap at Leicester WILLINGLY 11/1 owned by Miss Jacintha Hynes, trained by Mark Usher and ridden by Mark Winn
2022 Cazoo Handicap at Ffos Las WILLINGLY 15/8 fav owned by Miss Jacintha Hynes, trained by Mark Usher and ridden by Mark Winn
2022 Hat Trick Hero Fillies Handicap at Chepstow WILLINGLY 13/8 jt fav owned by Miss Jacintha Hynes, trained by Mark Usher and ridden by Mark Winn
2022 Coral GBB Novice Stakes at Sandown CONQUEST OF POWER 66/1 owned by Miss Jacintha Hynes, trained by Mark Usher and ridden by Owen Lewis
2022 Heycar Apprentice Handicap at Goodwood Q TWENTY BOY 13/2 owned by Mark Usher Racing Club, trained by Mark Usher and ridden by Isobel Francis
2022 Ministry of Sound August Handicap at Chelmsford THE BAY WARRIOR 9/4 fav owned by Andy & Lizzie Cova, trained by Mark Usher and ridden by Rhys Clutterbuck