LATONIA RACECOURSE
The racecourse of Latonia, once one of the most prestigious in the States, was located at Covington in the state of Kentucky. It held its inaugural meeting in 1883 and its principal race was the Latonia Derby over the traditional Derby distance of a mile and a half, first contested in 1883.
Financial difficulties led to the tracks demise in 1939 and it is now covered by a shopping mall.
A track was developed about 10 miles away from the orignal track and opened in 1959. It later became the Turfway course in 1980.

I am grateful to our American Correspondent Richard Gauthier for the rare scan shown below.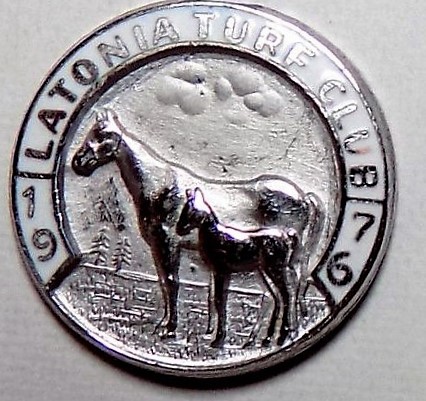 If you have badges, racecards, pictures of the racecourse or further details about the course, including your memories, then email johnwslusar@gmail.com