LIBERTY BELL PARK RACECOURSE
The Liberty Bell Racecourse and Park was a racecourse in the North-East area of Philadelphia. The track first opened in 1963 as a harness racing track, but it was extended to a circumference of 1.6 kilometres in 1968 when thoroughbred racing was made legal in the state.
The track continued to operate until 1986, but was superseded by Keystone Race Track in 1974, which later became Philadelphia Park racecourse and, in 2009, became Parx Racecourse and casino.
I am grateful to our American racing correspondent Richard Gauthier for the very rare scan of the badge shown below.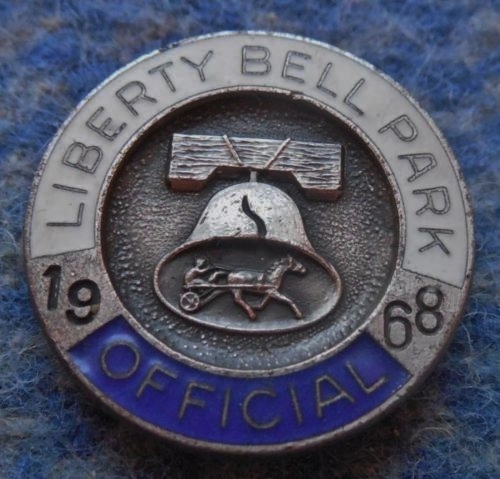 If you have badges, racecards, pictures of the racecourse or further details about the course, including your memories, then email johnslusar@fsmail.net