LIVERPOOL (STANLEY ROAD) GREYHOUND STADIUM
This site is not an official website for the track shown here and is neither approved or endorsed by the stadium. I am indebted to Richard English for helping to construct this page.
The city of Liverpool had at least 4 greyhound tracks in the past and the one at Stanley was situated at 2° 55' W 53° 24' N. It was thought to be an independently run flapping track which held its first meeting on 17th August 1927. The largest of the Liverpool tracks with a circumference of 516 yards. Although it opened in August 1927, just one month later in September 1927 a match took place for a trophy which was presented by the Greyhound Racing Association Lts, implying the course was being raced under NGRC rules.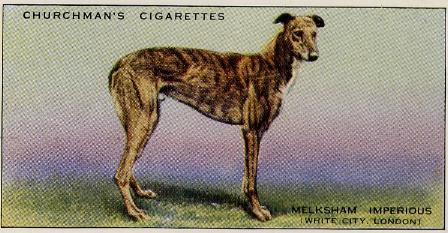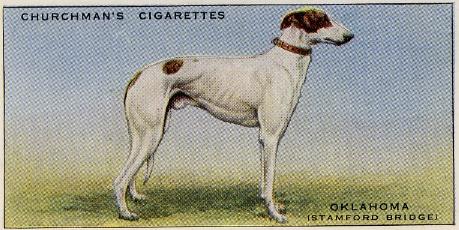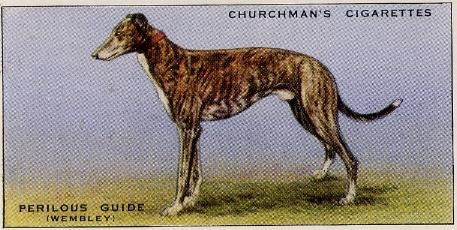 I am grateful to Colin Weir for his memories of the track. He comments that his dad and Uncle, Eddie Barnes, worked there in the early 1930s, although his dad was sacked when allegedly caught trying to fix certain races by feeding dogs prior to the race. His Uncle Eddie was also suspected, but never proved, and he went on to become the chief handicapper at the track. He further recalls that his mother´s family owned the nearby fish and chip shop on Prescot Road, situated between the church and Ennismore Road, and served many a losing punter after the races. At that time the Liverpool Stanley Rugby League team used the ground and he has happy memories of being taken with his dad to watch the Rugby League. They later moved to play their rugby at Knotty Ash on a newly laid pitch and he was employed to transport the goalposts on a handcart from Prescot Road to Knotty Ash, and to pick buckets of small stones from the newly laid pitch.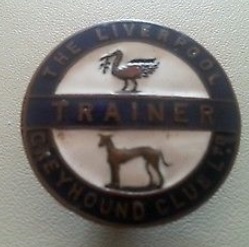 It closed its gates for the final time on 11th November 1961.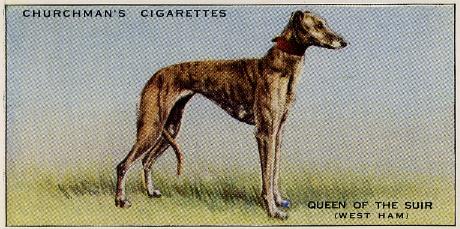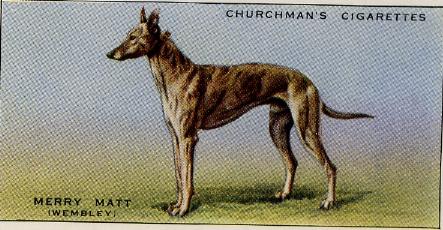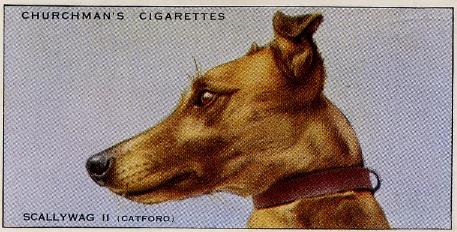 Track Records, as of 1947, are shown below together with an indication of how fast the time is in comparison to other tracks, both for currently open and defunct tracks, in the UK. Ratings are between 0 and 100, where 100 is an extremely fast time and reflects the speed of the track, tightness of the circuit and quality of greyhound visiting the tracks. I am grateful to Tony Nash for providing the data.
SPRINTS (up to 385m) STANDARD (386-549m) DISTANCE (550-699m) EXTENDED (700-999m)
Liverpool Stanley Track Records at a snapshot in time:-
SPRINT 340 yards Illinois Riki 18.91 secs Rating 33
STANDARD 500 yards Trejack 28.19 secs Rating 21
STANDARD 525 yards Drynham Star 29.68 secs Rating 19
I am grateful to Jon Seddon for the following link to a map showing the whereabouts of the old track
http://www.old-maps.co.uk/maps.html?txtXCoord=338513&txtYCoord=391075
This section gives a comprehensive picture of the badges produced by the track throughout the ages, but only provides the briefest of glimpses of its history. For those wishing to undertake further research we can recommend a visit to

http://astore.amazon.co.uk/wwwgreyhoundd-21 where further reading can be undertaken.
If you have rare Liverpool Stanley Road racecards, badges, results, information, favourite stories or artefacts then email johnslusar@fsmail.net