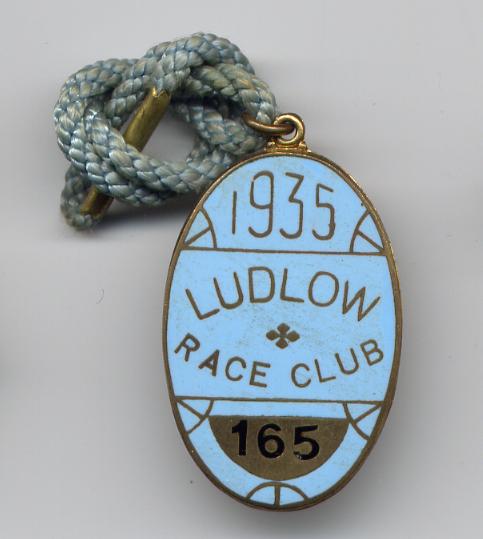 Racing first took place in the Ludlow area in 1643 when matches were arranged between soldiers stationed at Ludlow Castle. The meetings were held at Bromfield, on the edge of Ludlow. However, the first evidence of racing in the Shropshire town of Ludlow was on Wednesday 27th August 1729, and meetings became widely reported after 1750. The Derby Mercury provided a detailed report of the meeting held on Tuesday 27th August 1751, with results shown below. However, even by 1796 horse races were merely a side show when cock fighting was the main attraction. Until the mid-19th century Flat racing was staged in Ludlow, but the first hurdle races took place in 1850, and almost twenty years later a steeplechase course was developed across the main hurdle course. Ludlow ceased offering Flat racing in 1868, only hosting National Hunt cards. The racecourse shares its facilities with the Golf Course, opening a new grandstand, built in the classic Edwardian style, in 1904. A milestone occurred in Ludlow's history on Friday 24th October 1980 when Prince Charles rode Allibar to second place in the Amateur riders Handicap Chase. Currently the course hosts 18 fixtures annually.
Tuesday 27th August 1751
Ludlow 50 Guineas Purse
1. Star, bay horse owned by Mr Norris
2. Lady Legs, grey horse owned by Mr Greswood
3. Lancashire Witch, chestnut mare owned by Mr Cherington
4. Cartouch, chestnut horse owned by Lord Craven
5. Sultan, bay gelding owned by Mr Helyar
6. Hercules, chestnut gelding owned by Mr Brook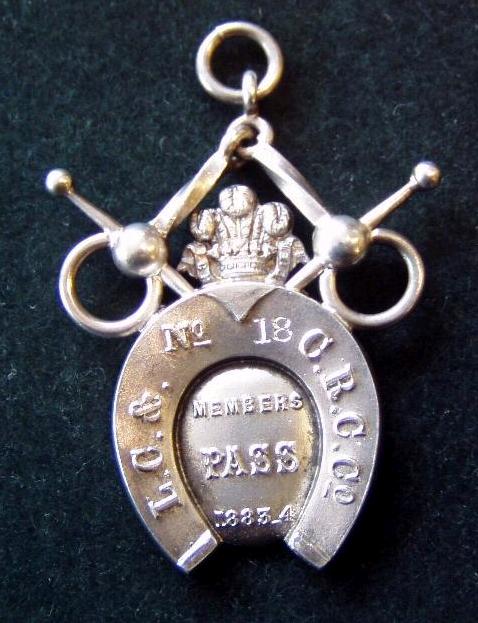 Extremely rare badge issued by the Ludlow Club & Chester Race Course Company.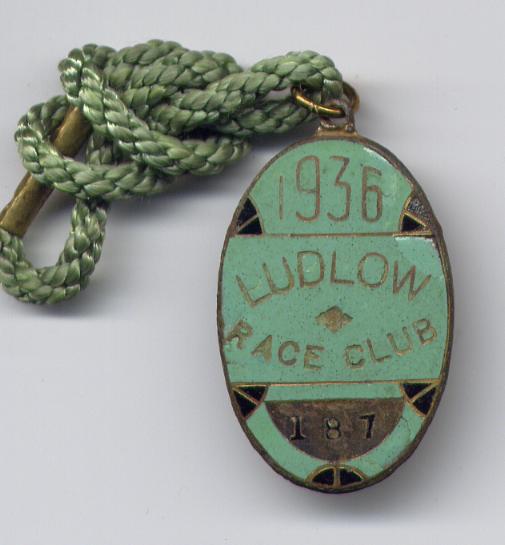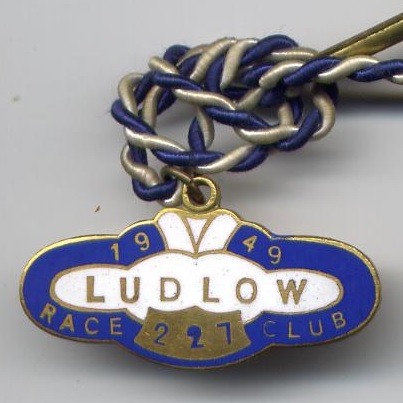 The first recorded meeting in the Shropshire town of Shrewsbury was in 1718 when a Plate was contested at Kingsland. The previous year the Shrewsbury Mercers' Company had set aside £5 for a 3 year period to purchase the Plate. Racing continued at Kingsland until 1724 when the course became enclosed, interrupting racing in the town. Racing returned in 1729 on a course in the Monkmoor area of the town, while a year later Baily's Racing Register first provided detailed results from the races held in June when the important His Majesty's 100 Guineas Plate was won by Tarran. Later the course was situated at Bicton Heath, about 2 miles west of the town centre, an oval with a circumference of a mile and 185 yards, and a straight run in of half a mile which had a slight incline before the final furlong. Shrewsbury races began to gain the reputation of being fixed, and the course was often infested with pickpockets, and it therefore came as no surprise when the final meeting took place on the Wednesday 19th October 1887.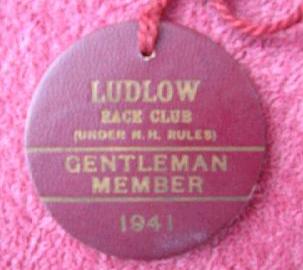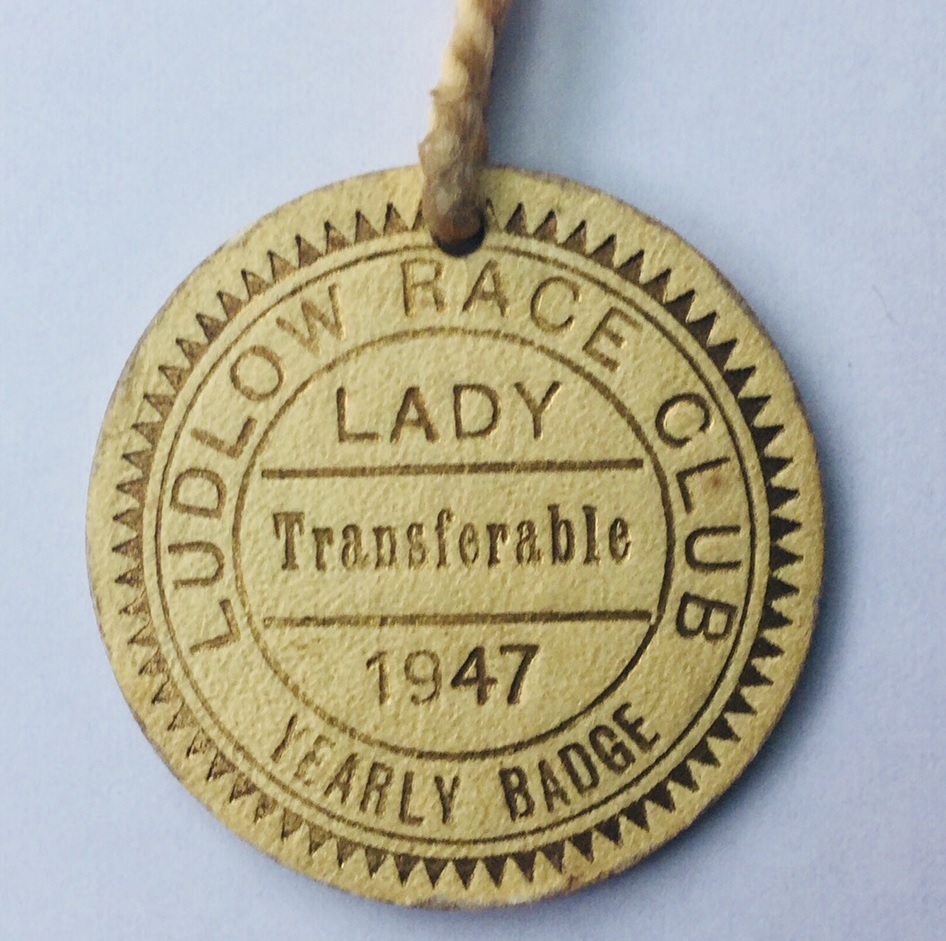 The rare 1947 Ladies badge is shown courtesy of Nick Redman and was used throughout the 1947 season. However, the two day March meeting was postponed because of heavy snowfall, while the meeting held on Wednesday 16th April was a lowly card. Furthermore, it took place on the same day that Epsom Derby favourite Tudor Minstrel was winning at Bath.
1.30 Bridlaw (100/6), Red Ribbon (4/1), Hydora (20/1)
2.00 Pongo (2/1jf), Nack (100/30), Mill Boy (2/1jf)
2.30 Ladies Beware (10/1), Navy Mixture (6/4f), Prince Merlin (10/1)
3.00 Captain Bullard (100/7), Barn Dance (5/2), Ladyvale (7/1)
3.30 Carrick Castle (100/8), Historical Revue (10/1), Grecian Victory (6/1)
4.00 Placide (5/4f), Pontifex (7/2), Port Oska (33/1)