MARLBORO RACECOURSE
The racecourse of Marlboro was located in the state of Maryland in the Upper Marlboro district and held its inaugural meeting in 1914. It boasted an impressive grandstand capable of accommodating over 2,600 people and one of its principal races was the Silver Springs Purse.
One of the best trainers at the track was Ben Stutts who trained Deep Texas to win The Silver Springs Purse on 19th September 1951. A photo of that victory is shown below, with the winner owned by T Pangaro and ridden by R Root.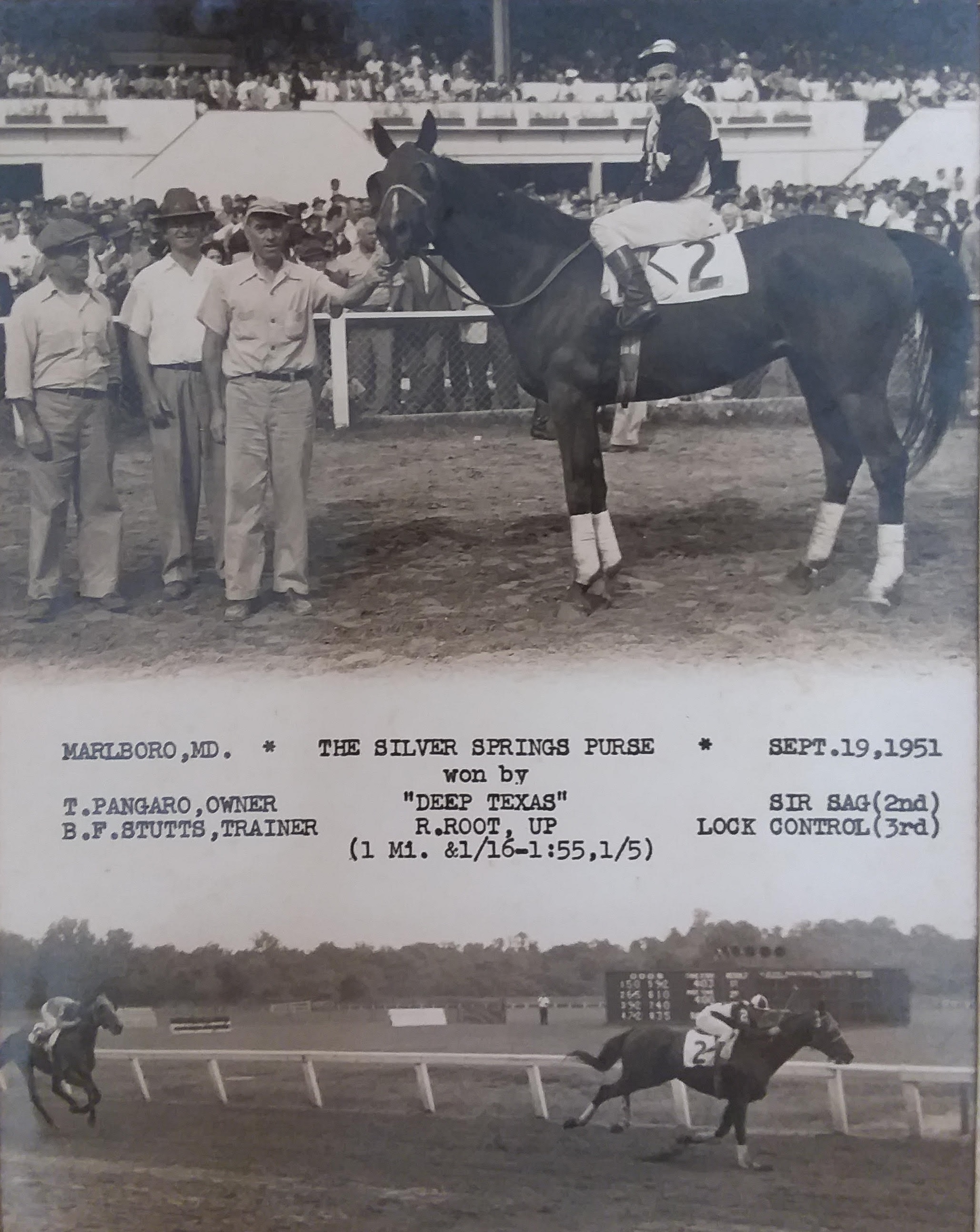 Marlboro was takes over by the Bowie Race course in 1973.
If you have badges, racecards, pictures of the racecourse or further details about the course, including your memories, then email johnwslusar@gmail.com