PARX RACECOURSE
Today one of the main racecourses in Philadelphia is the Parx Racetrack and Casino. However, it has gone through a number of transitions before arriving at its current name in 2009.
Initially the site on which the track now stands was Philadelphia Park racecourse. Philadelphia Park was located at the town of Bensalem in the state of Pennsylvania. It first opened its gates to racing in November 1974 when it was known as Keystone, and was taken over some 16 years later by Greenwood Racing. It enjoyed the benefit of two tracks, one a mile that was oval in shape, and a turf track of 7 furlongs.
Before these courses came in to being the state had a racecourse called Liberty Bell Park. The scan of the extremely rare badge shown below is courtesy of our American Racing correspondent Richard Gauthier.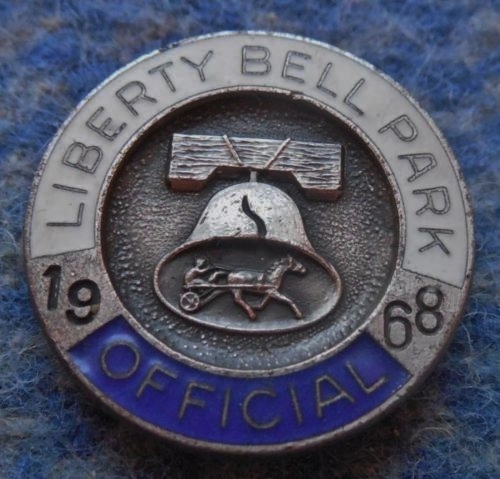 If you have badges, racecards, pictures of the racecourse or further details about the course, including your memories, then email johnslusar@fsmail.net