PENANG RACECOURSE
In 1786 the British took an interest in Penang Island which was also know as Prince of Wales Island. However, it was to be over 75 years before racing started to be organsied. The Penang Turf Club was formed in 1864, some 22 years after the establishment of the Singapore Turf Club. By 1886 the Perak Turf Club was formed at Taiping.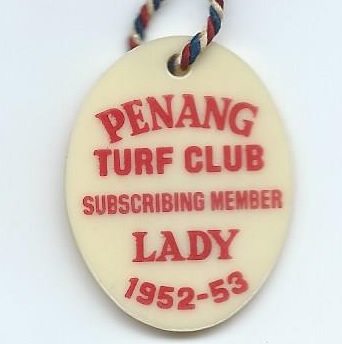 In 1921 the first Penang Gold Cup is contested. Just before the start of the Second World War the Penang Turf Club move to a new racecourse based at Batu Gantong, only for racing to cease during the War.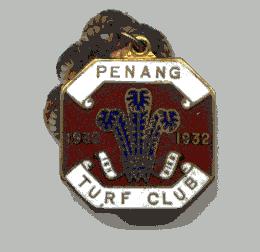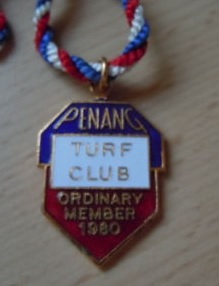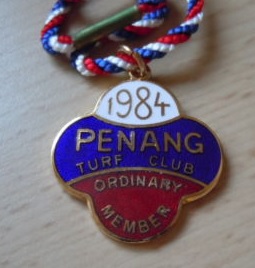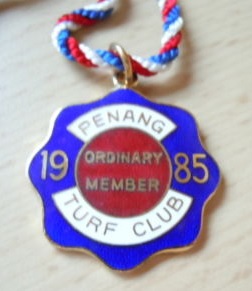 On 29th September 1945 the Penang Turf Club celebrate the end of the War with their Grand Victory meeting at Batu Garong.
In 1961 the tote is introduced to the racecourse.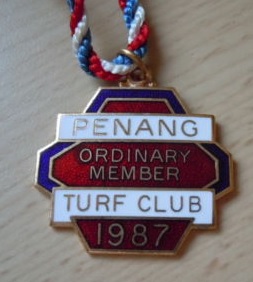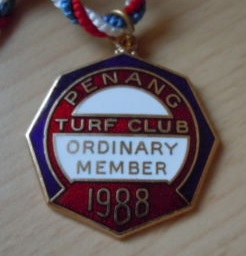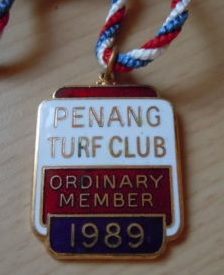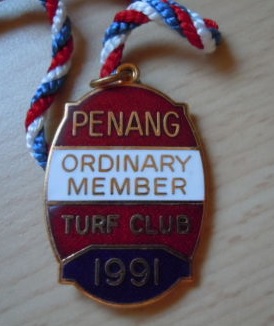 In November 2002 a new course is planned at Yang Di Pertua Negeri and a new Gold Cup launched.
Grateful thanks to Richard Gauthier for the rare scans shown below.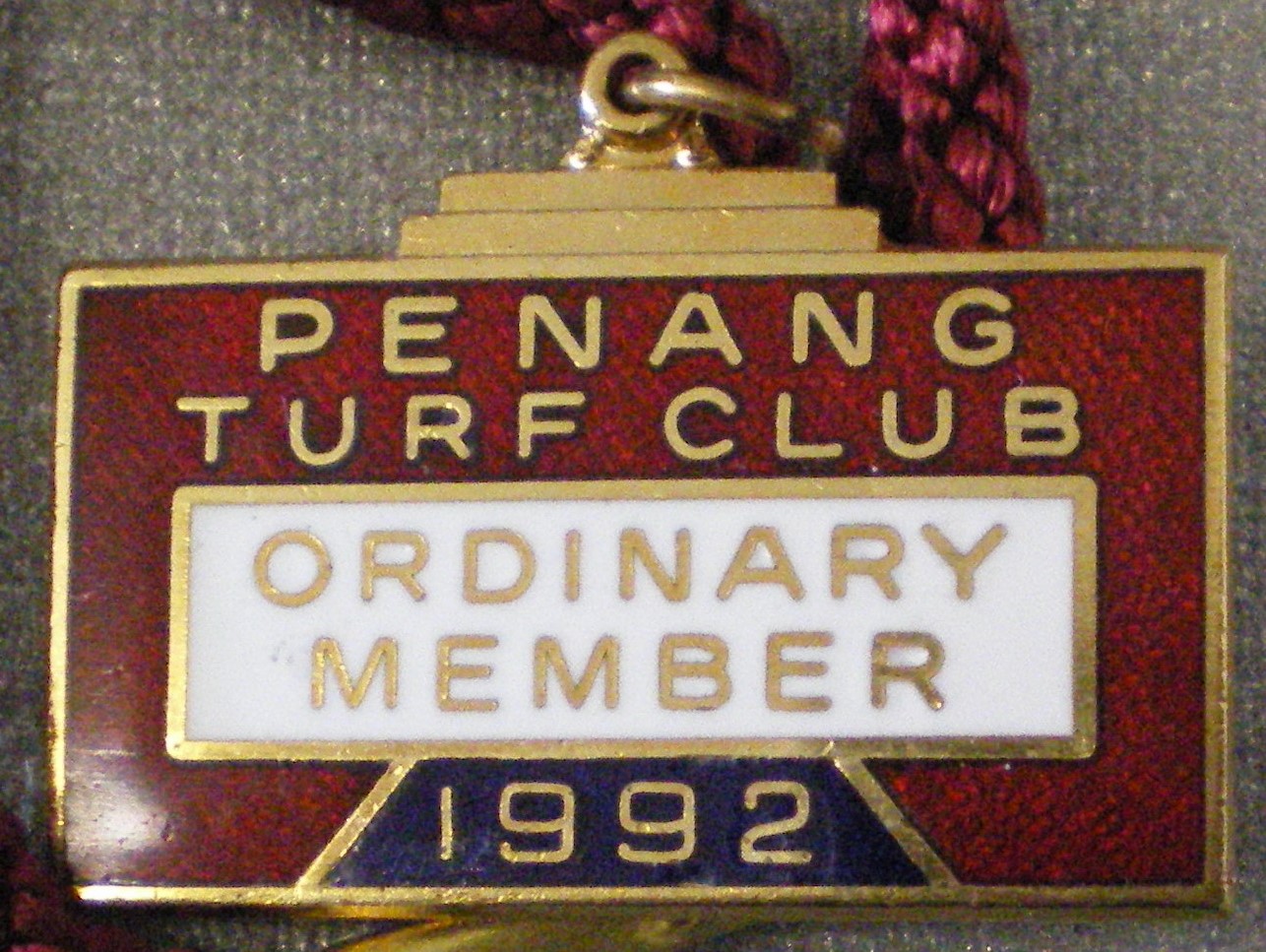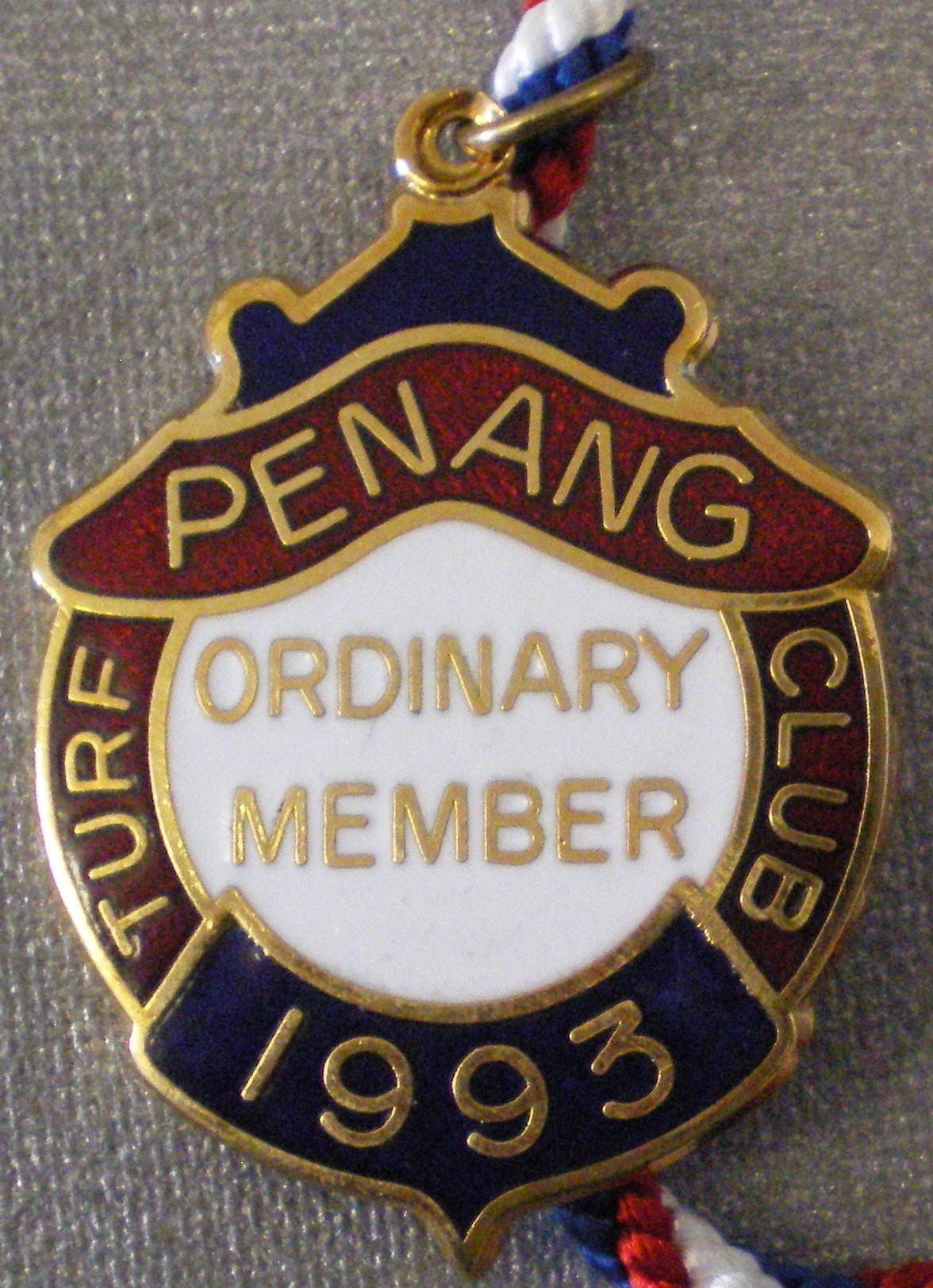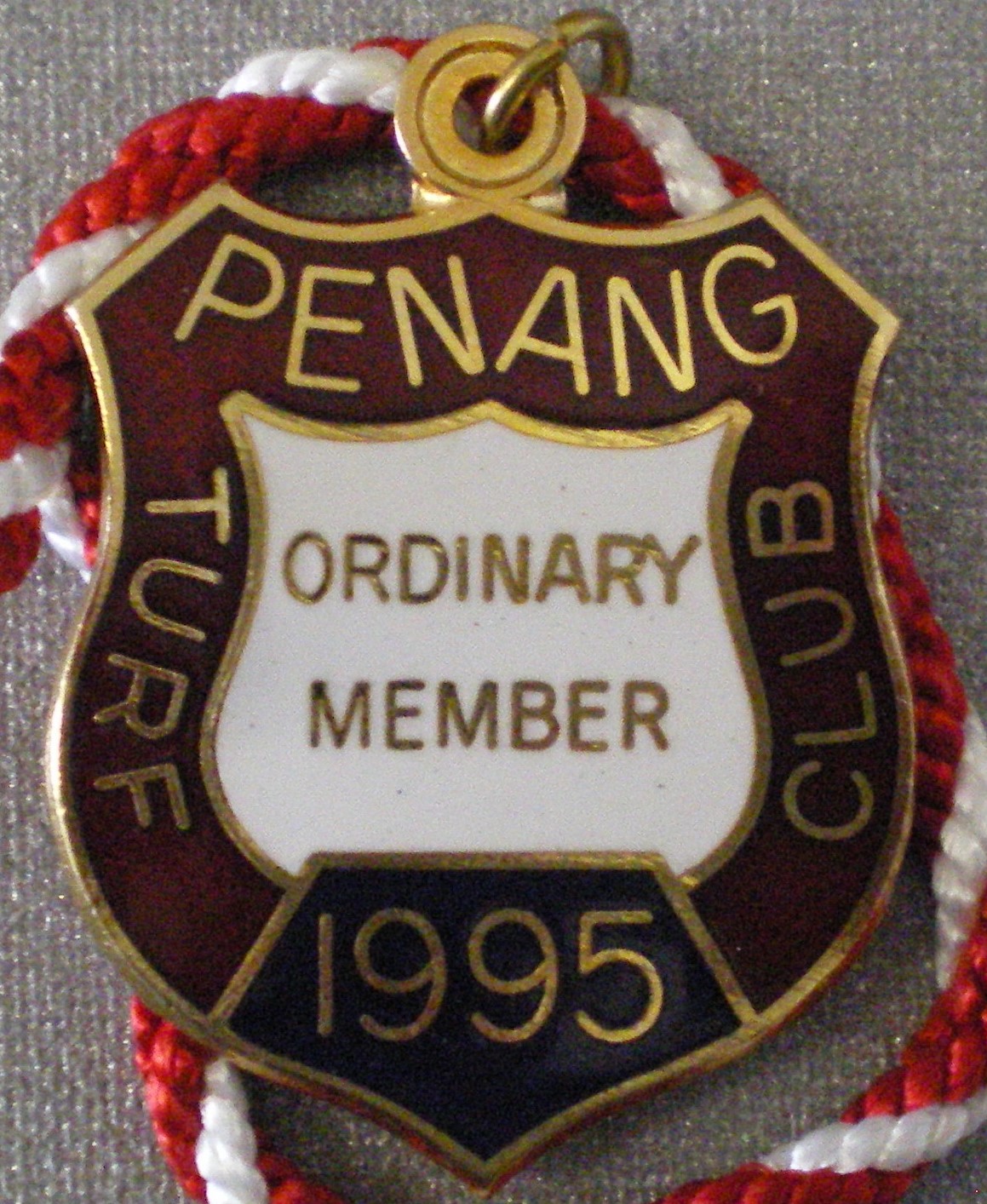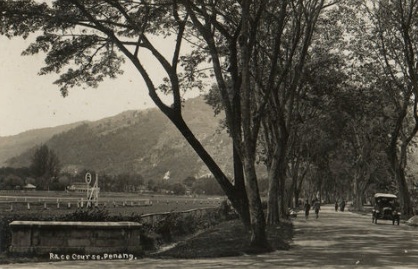 If you have badges, racecards, pictures of the racecourse or further details about the course, including your memories, then email johnwslusar@gmail.com