The original track at Perry Barr was situated at 1° 54' W 52° 31' N and first hosted racing on Easter Saturday 7th April 1928. During this period there was racing under rules and a time when the track operated as an independent track. In 1931 there were two sections to the Members Club. The Best Enclosure Membership cost Gentlemen 10 shillings and 6 pence annually, with Ladies being charged 5 shillings. The so called Popular Enclosure cost half a crown per annum and, in 1931, membership totalled 239. Racing continued here until 1984. There was then a lapse of some 6 years before a new track was built at 1° 53' W 52° 31' N, with the first meeting at the new track being held in 1990.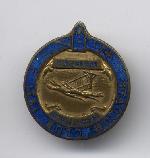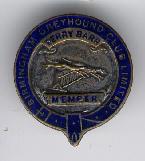 Its principal race is the Birminham Cup which has been run since 1939 when Black Johnny proved to be successful over the 525 yard race. (A full list of previous winners is shown below)
On 20th May 1975 the English Derby winner of that year, Tartan Khan was beaten into second place by Miles Apart over 485 metres. He recorded a time of 29.72 secs, with the winner recording 29.69 secs.
Track Records, as of 1947, are shown below together with an indication of how fast the time is in comparison to other tracks, both for currently open and defunct tracks, in the UK. Ratings are between 0 and 100, where 100 is an extremely fast time and reflects the speed of the track, tightness of the circuit and quality of greyhound visiting the tracks. I am extremely grateful to Tony Nash for providing the data.
SPRINT (up to 385m) STANDARD (386-549m) DISTANCE (550-699m) EXTENDED (700-999m)
Perry Barr Track Records at a snapshot in time:-
STANDARD 500 yards Model Dasher 28.24 secs Rating 20
STANDARD 525 yards Halston Parade 29.57 secs Rating 22
DISTANCE 700 yards Model Dasher 40.18 secs Rating 24
Track Records, as of September 2014, are shown below together with an indication of how fast the time is in comparison to other tracks, both for currently open and defunct tracks, in the UK. Ratings are between 0 and 100, where 100 is an extremely fast time and reflects the speed of the track, tightness of the circuit and quality of greyhound visiting the tracks.
SPRINTS (up to 385m) STANDARD (386-549m) DISTANCE (550-699m) EXTENDED (700-999m)
Perry Barr Track Records at a snapshot in time:-
SPRINT 275 metres Horseshoe Ping 15.81 secs. Rating 78 17th May 2007
STANDARD 480 metres Taylors Sky 28.07 secs Rating 61 21st March 2012
DISTANCE 660 metres Ballymac Sandra 39.88 secs  Rating 50 3rd August 2012
EXTENDED 915 metres Head Iton Jordan 56.75 secs  Rating 42 9th August 2007