SUBURBAN DOWNS RACECOURSE
Suburban Downs racetrack was based at the town of Stickney in the state of Illinois and catered for harness racing enthusiasts. It was situated within 10 miles of the city of Chicago and therefore could call upon a healthy crowd from that city. It shared the Hawthorne Racecourse which first held racing in 1891, with the grandstand and other facilities having been completed the previous year. The year before Edward Corrigan had bought a large area of land with the express purpose of constructing a racecourse. That inaugural meeting saw almost 6000 people witness the opening race. Unfortunately in 1902 the grandstand was gutted by fire. Changes in gambling in Chicago in 1905 meant that horse racing suffered and the track closed, but for one short period in 1916, until 1922. Today the 8 furlong track, with a 7 furlong turf track and separate 6 ½ furlong chute, share a 402 metre home straight. It was only in 1970 that harness racing was introduced at Suburban Downs.  Its principal races were the Pleasac, the Star Slinger and the Fox Valley Dynamic and Fox Valley Evita. Harness racing ceased at Suburban Downs in 1997, although Hawthorne Racecourse continues.
The photo below shows Tacherone striding to victory on 12th September 1940 when trained by Ben Stutts.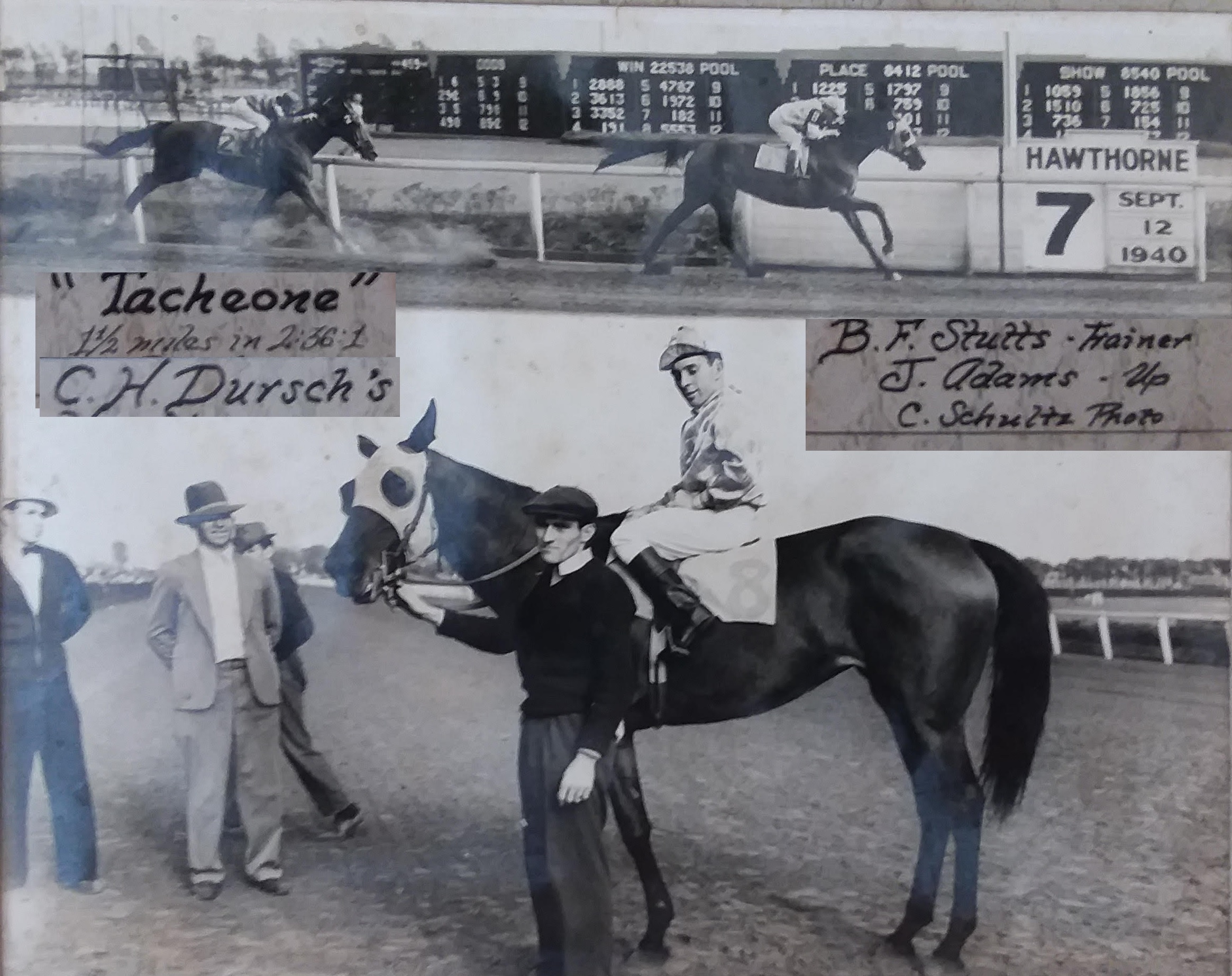 I am grateful to our American Racing Correspondent Richard Gauthier for the rare scan shown below:-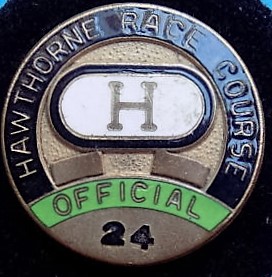 The photo below shows Opalon, trained by Ben Stutts, winning a 6 furlong race on 21st September 1966.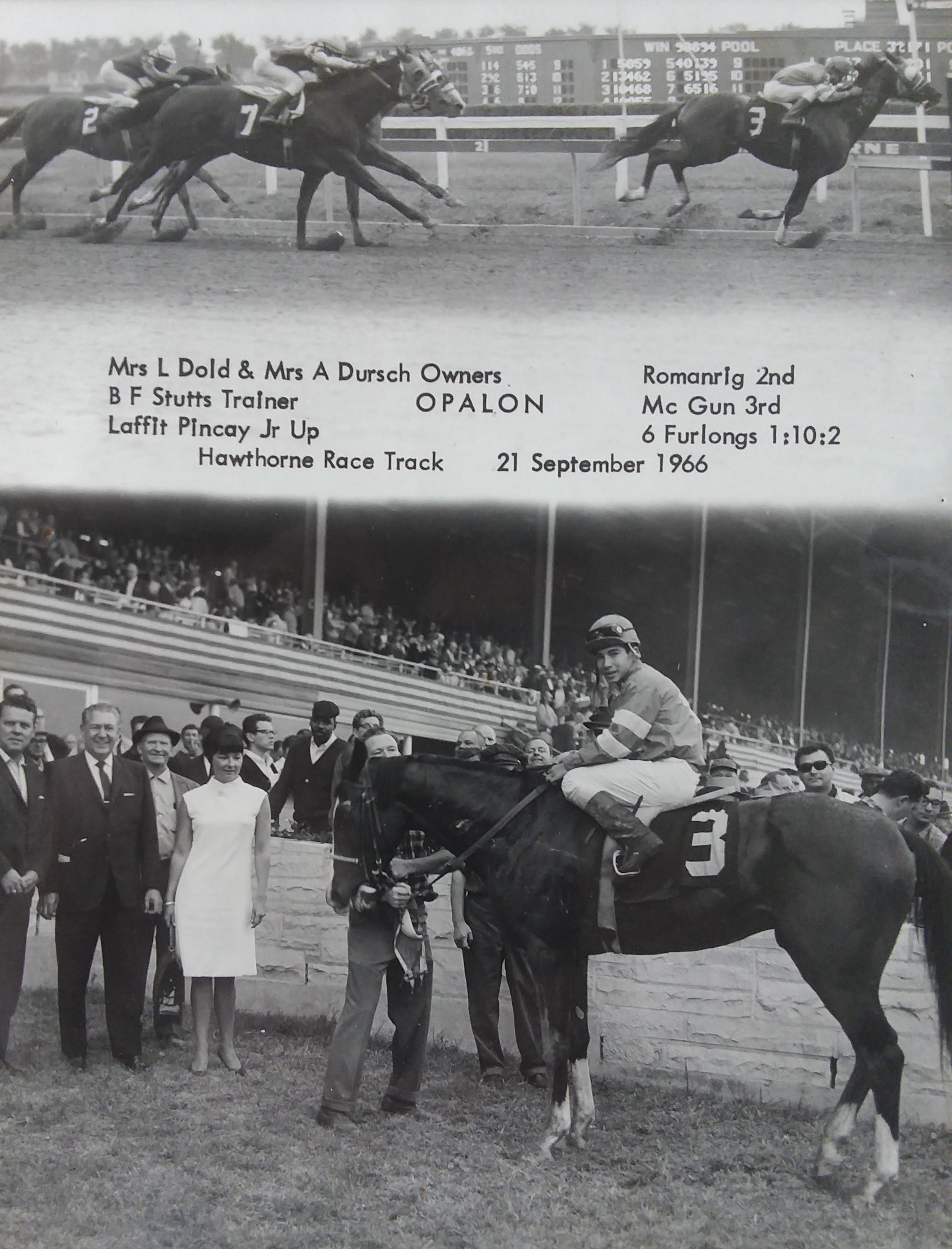 The photo below shows another victory for trainer Ben Stutts as Walter Blum drives Nadecele home in the 6 furlong race on 14th September 1967.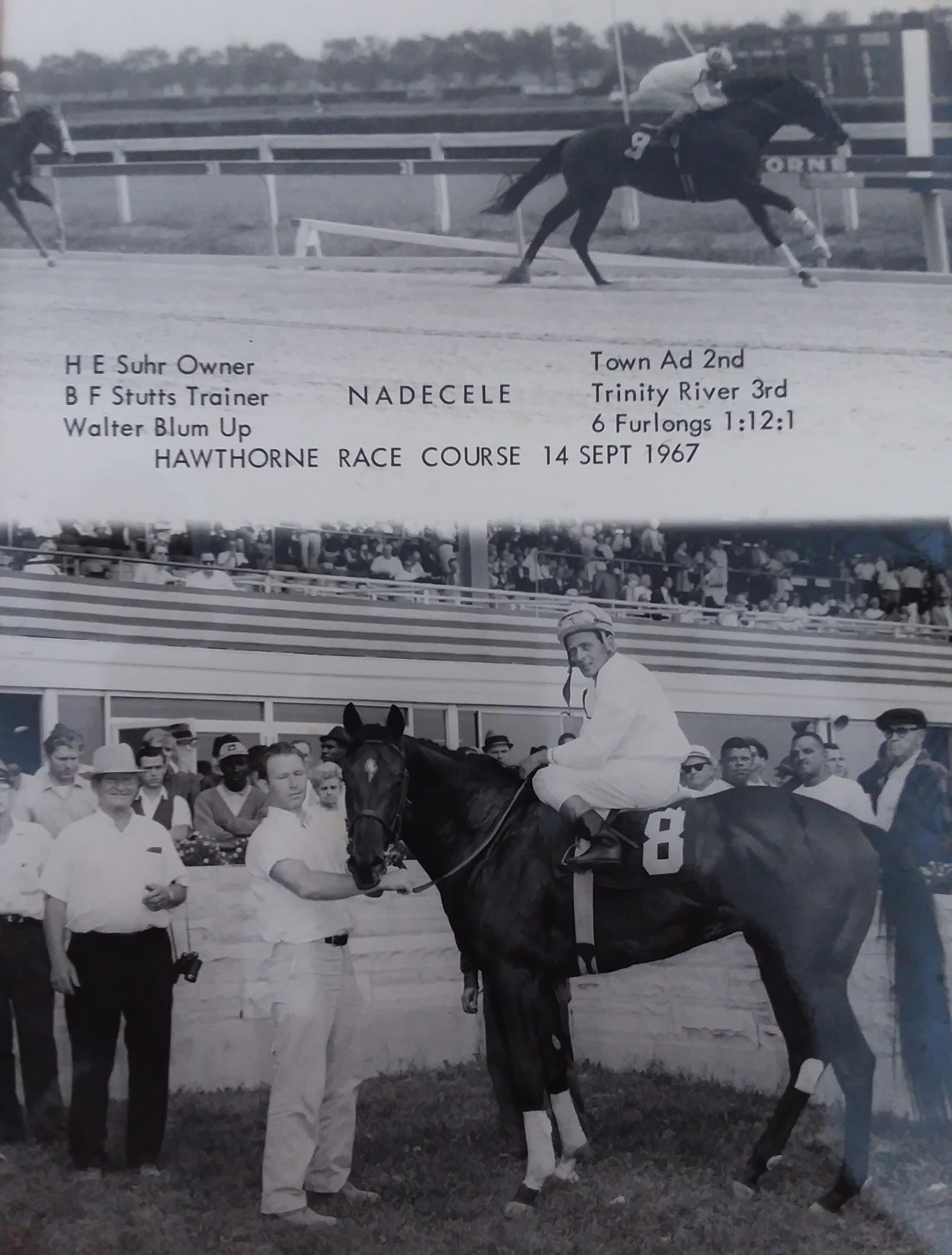 The Hawthorne Gold Cup is a 10 furlong race which has been held since 1928 when won by the John Maiben ridden Display. Sun Beam created a record by winning the next 3 runnings. The latest renewal in 2008 was won by Fairbanks. The Illinois Derby is contested each April over 9 furlongs for 3 year olds and was first run in 1923 when In Memoriam was victorious. One of the recent encounters in 2008 saw Recapturetheglory win.
If you have badges, racecards, pictures of the racecourse or further details about the course, including your memories, then email johnwslusar@gmail.com