WEMBLEY GREYHOUND STADIUM
This site is not an official website for the track shown here and is neither approved or endorsed by the stadium. I am indebted to Richard English for the scans of badges on this page.
The Wembley greyhound track was situated at 0° 16' W 51° 33' N and first opened its gates on 10th December 1927. The first winner, starting from Trap 4, was a dog called Spin. It has hosted some of the major events of the sport, including the Coronation Stakes over 490 metres, first won by Bearded Biddy in 1928, the Gold Cup over 655 metres, first won in 1929 by Chain Mail, and the Trafalgar Cup over 490 metres. Racing was administered by Wembley Stadium Limited and operated on Monday, Wednesday and Saturday evenings. The track had a circumference of 463 yards 1 foot and used a Metro-Vickers Electric hare.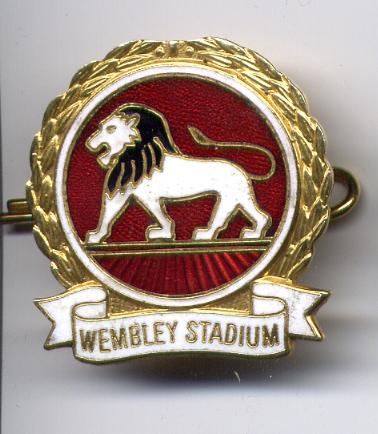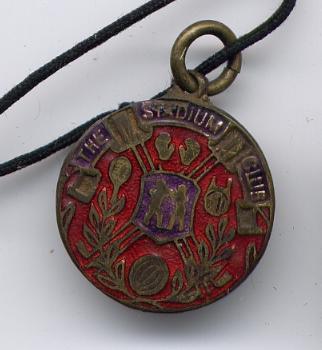 The principal races run at the track were the St Leger over 700 yards which in 1931 was won by the great Mick the Miller in 41.31 secs, the Wembley Gold Cup over 700 yards, the Empire Stadium Hurdles Stakes over 525 yards and the Wembley Spring Cup over 525 yards.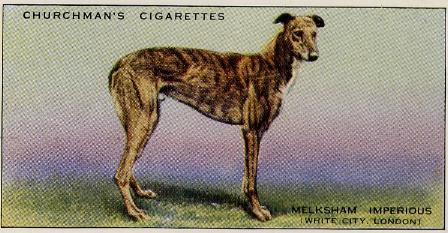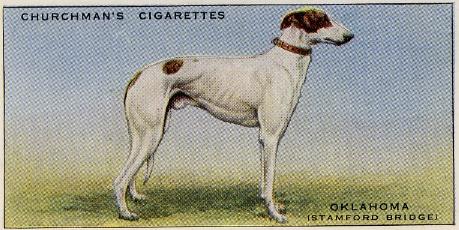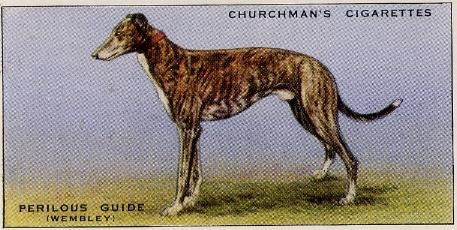 Many Derby winners raced at the track. On 1st February 1959 Duleek Dandy won over 480 metres prior to winning the 1960 English Derby.
On 1st July 1963 Lucky Boy Boy won over 480 metres in a time of 29.30 after capturing the 1963 English Derby.
In 1971 Doloroes Rocket won on 6th June over 655 metres in 33.18 secs and later went on to win that years English Derby.
In November 1975 Tartan Khan won over 655 metres in 39.45 having captured that years English Derby.
In 1976 Mutts Silver won on 1st July over 490 metres in 29.22 secs having won the 1976 English Derby.
On 11th September 1978 Lacca Champion won over 490 metres in 28.87 having won the 1978 English Derby.
The Blue Riband stakes over 480 metres or 525 yards was first held at the track in 1981 when Arfur Mo was successful. The full list of winners of the event, when held at the track, are shown below. It closed for the final time in 1998.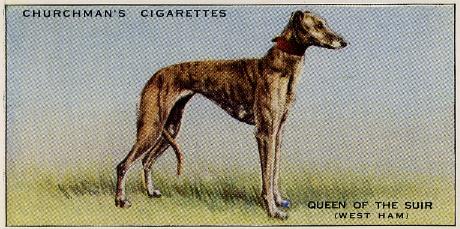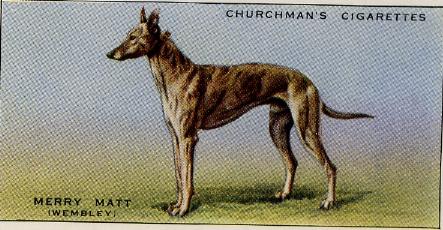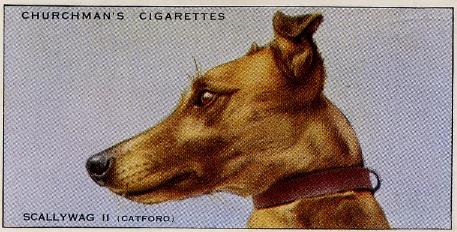 Track Records, as of 1931, are shown below together with an indication of how fast the time is in comparison to other tracks, both for currently open and defunct tracks, in the UK. Ratings are between 0 and 100, where 100 is an extremely fast time and reflects the speed of the track, tightness of the circuit and quality of greyhound visiting the tracks. I am extremely grateful to Tony Nash for providing the data.
SPRINT (up to 385m) STANDARD (386-549m) DISTANCE (550-699m) EXTENDED (700-999m)
Wembley Track Records at a snapshot in time:-
STANDARD 525 yards Future Cutlet 29.94 secs Rating 10 24th June 1931
DISTANCE 700 yards Seldom Led 40.72 secs Rating 12 14th September 1931
EXTENDED 900 yards Naughty Jack Horner 59.94 Rating 1 14th June 1930
Track Records as of 1947
STANDARD 525 yards Bahs Choice 29.04 secs Rating 39 22nd April 1946
DISTANCE 700 yards Dante II 39.70 secs Rating 35 4th October 1947
EXTENDED 900 yards Gananocque Ranger 58.32 Rating 2 29th May 1939
Track Records as of 1970
STANDARD 525 yards Pigalle Wonder 28.78 secs Rating 47
DISTANCE 700 yards Lucky Hi There 39.28 secs Rating 45
EXTENDED 900 yards The Popular Streak 57.87 Rating 3
Track Records as of 1988
STANDARD 490 metres Gino 28.82 secs Rating 56
DISTANCE 655 metres Ballyregan Bob 39.46 secs Rating 53
EXTENDED 925 metres My Tootsie 58.03 Rating 31
Track Records as of November 1995
SPRINT 275 metres Flashy Rocket 15.99 secs. Rating 67 17th October 1988
STANDARD 490 metres Dempsey Duke 28.52 secs Rating 66 27th March 1992
DISTANCE 655 metres Chicita Banana 39.41 secs  Rating 54 5th May 1989
EXTENDED 850 metres Smart Decision 52.09 secs  Rating 52 6th February 1995
I am grateful to Jon Seddon for the following link to a map showing the whereabouts of the old track
http://www.old-maps.co.uk/maps.html?txtXCoord=519363&txtYCoord=185475
This section gives a comprehensive picture of the badges produced by the track throughout the ages, but only provides the briefest of glimpses of its history. For those wishing to undertake further research we can recommend a visit to

http://astore.amazon.co.uk/wwwgreyhoundd-21 where further reading can be undertaken.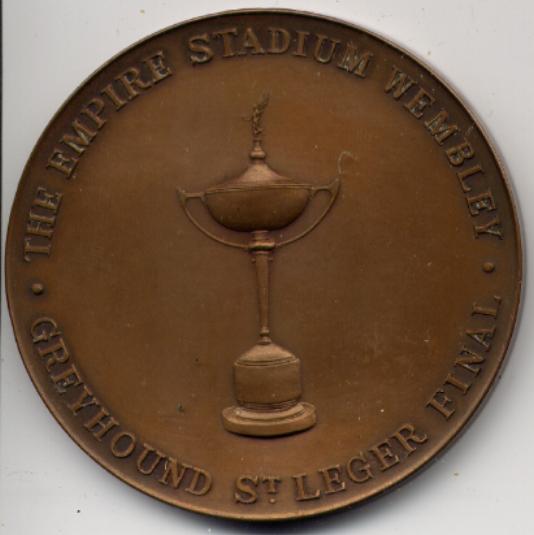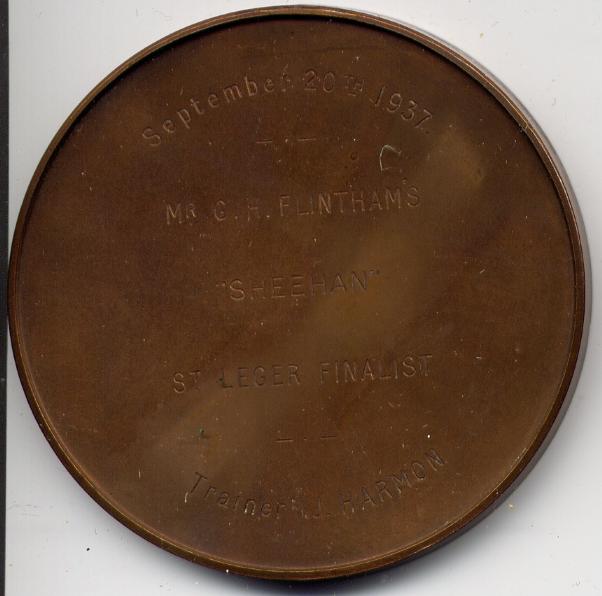 The St Leger was inaugurated at Wembley in 1928 and the first running was won by Burletta. I am grateful to Richard English for the scan of the medal shown above, which was presented to the owner of one of the 1937 finalists Sheehan. In the actual final the race was won by Grosvenor Bob.
I am grateful to Tony Nash for the scan of the 1931 St Leger racecard shown below.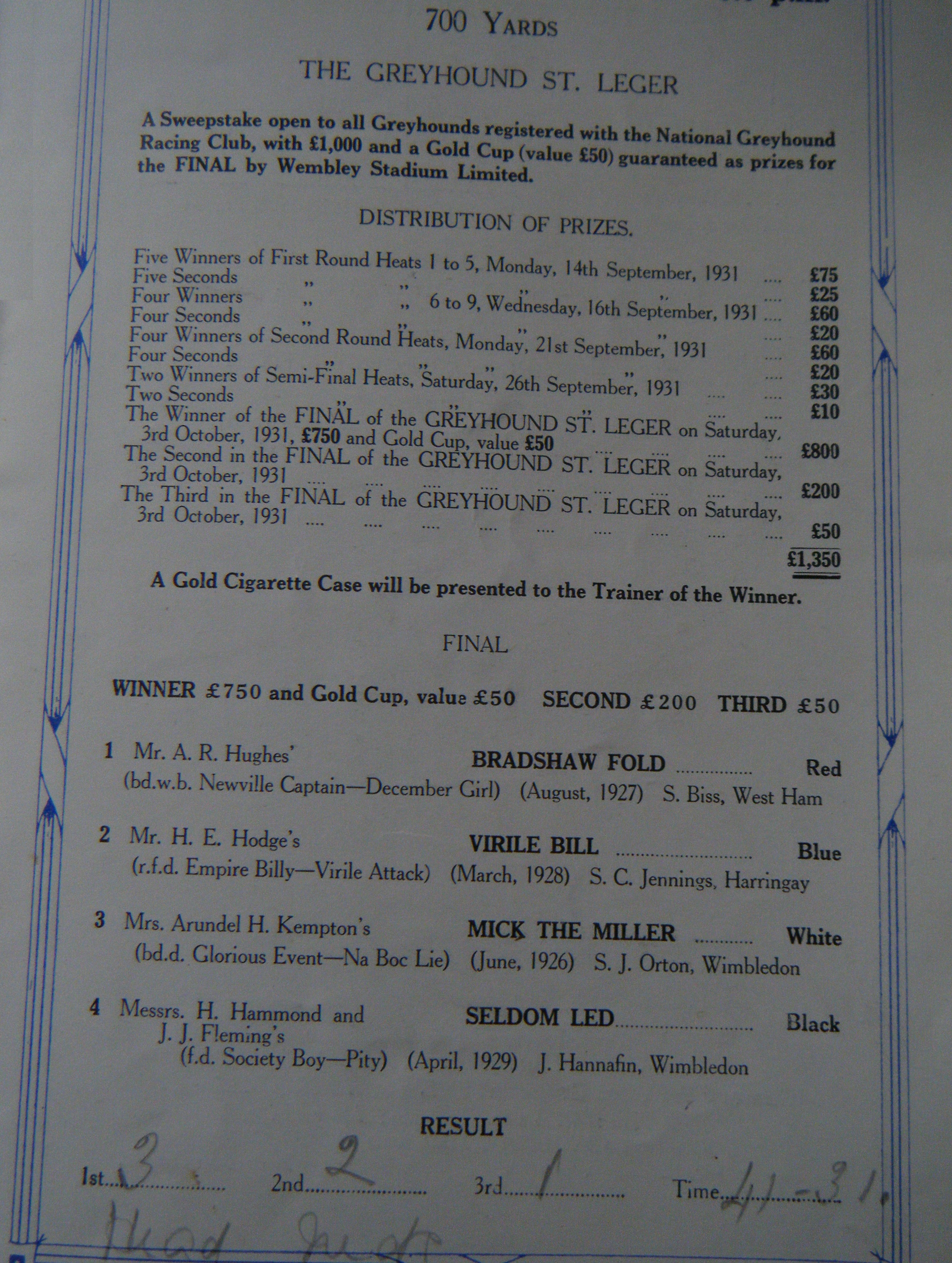 With thanks to Tony Nash for the scan of the 1935 Cesarewitch racecard shown below.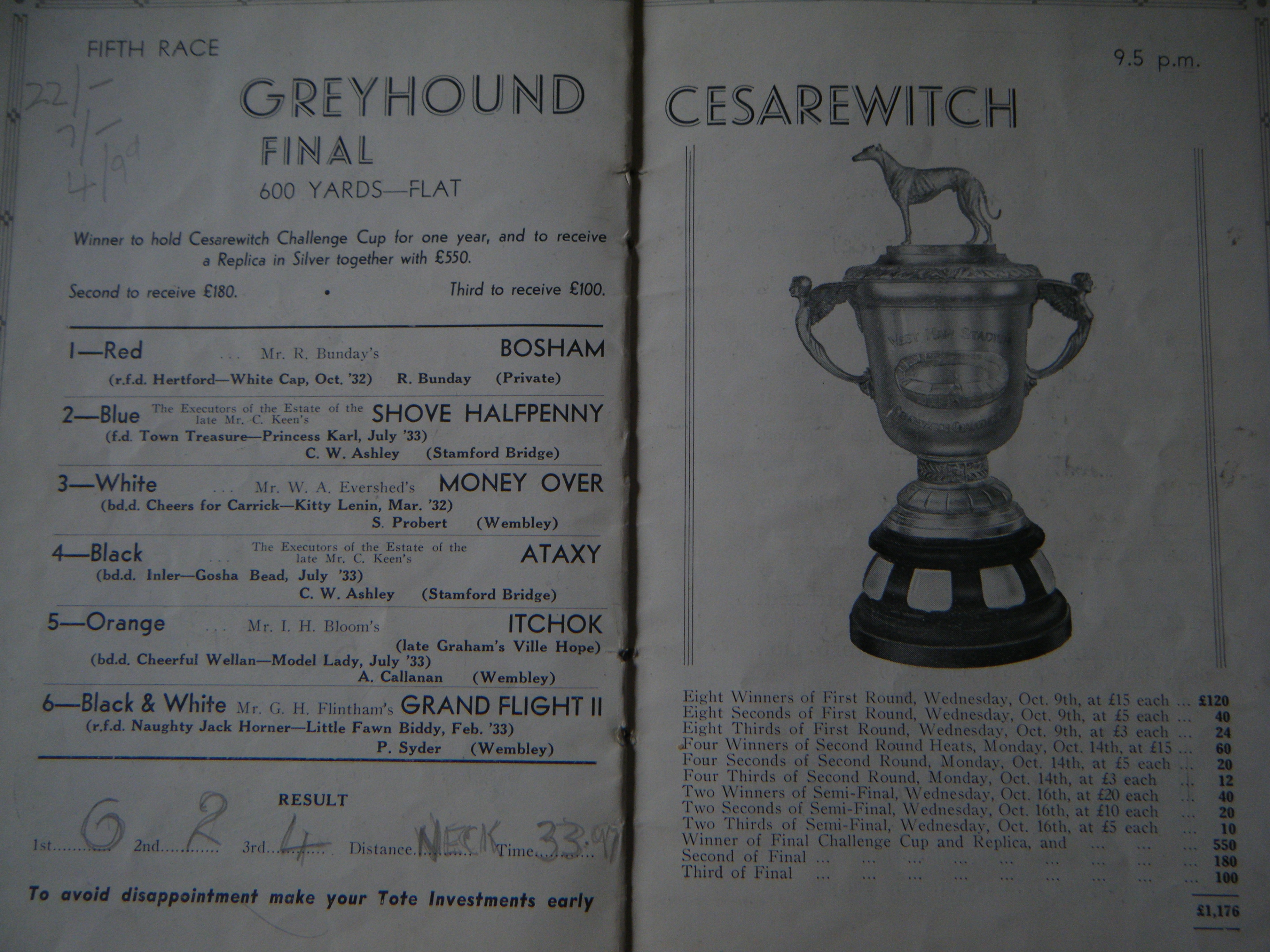 I am grateful to Tony Nash for the rare scan of the 1938 Wembley Gold Cup won by Grosvenor Edwin. Grosvenor Edwin was an outstanding stayer in his day, when he won the 1938 gold cup it was a match race with Sheehan, as the two dogs were thought head and heels above anything else at the time. Wembley ran a division two Gold Cup for other stayers at the time which was won by Golden Staff. Grosvenor Edwin, litter brother to Grosvenor Bob, also won the 1937 Wembley Gold Cup, 1938 West Ham spring cup, 1938 Stayers plaque as well as being a finalist in 1937 Daily Mirror trophy, St. Leger & 1939 Wembley Gold Cup.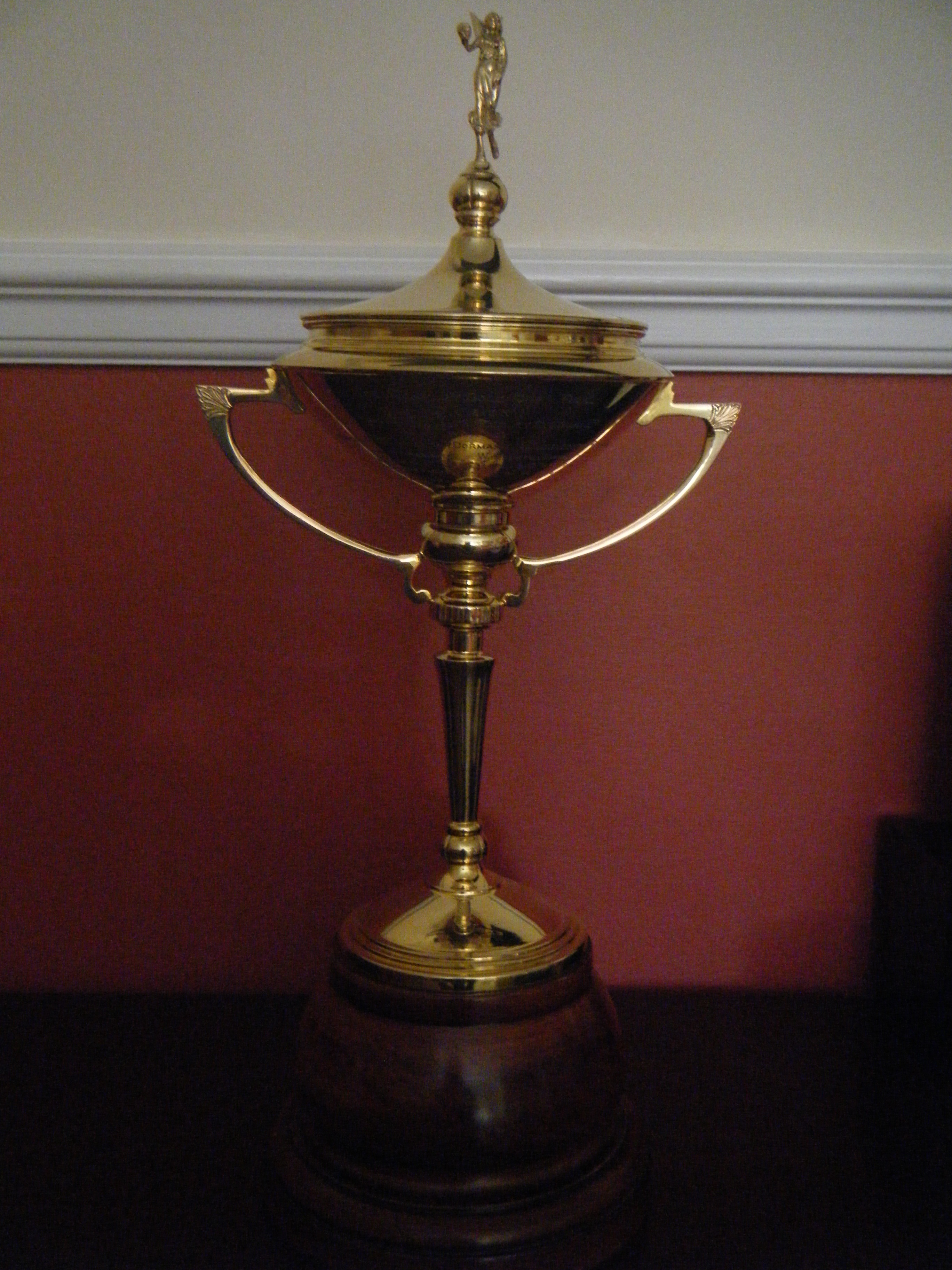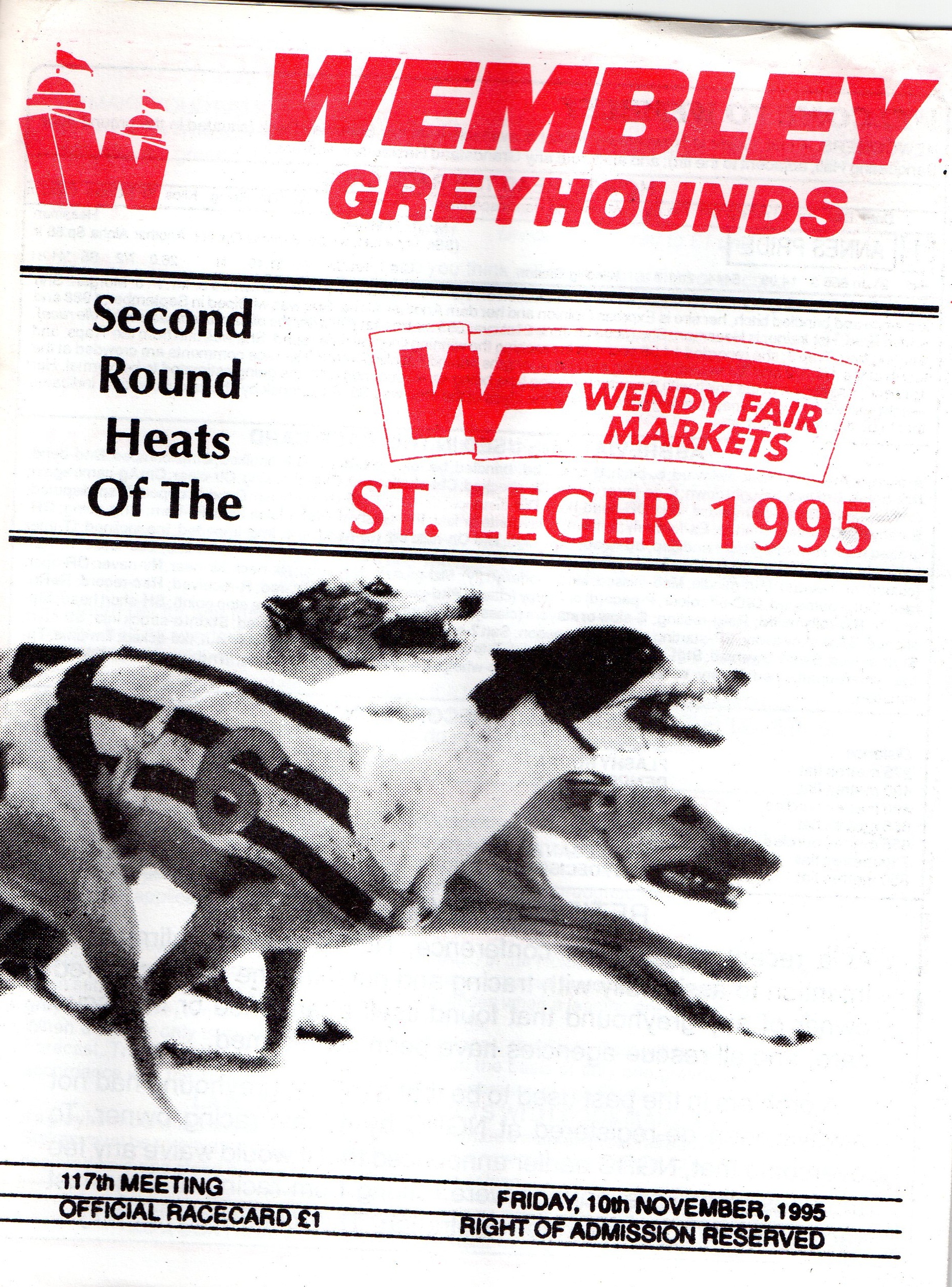 If you have rare Wembley badges and artefacts for sale then email johnslusar@fsmail.net