WOODBINE RACECOURSE
Racing has taken place at the current Woodbine racecourse, in the heart of Toronto, since 1956. See Greenwood racecourse for previous history.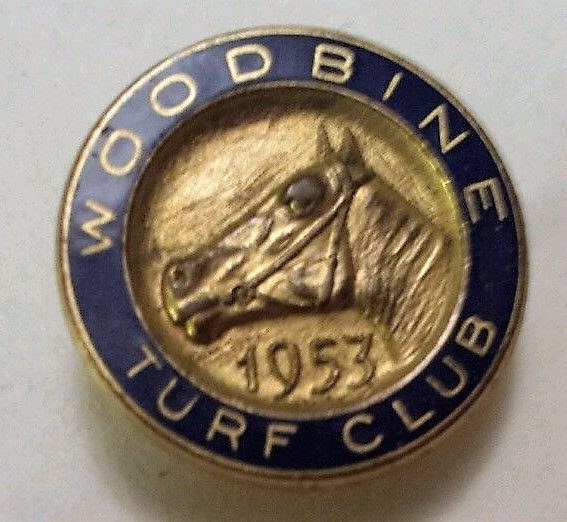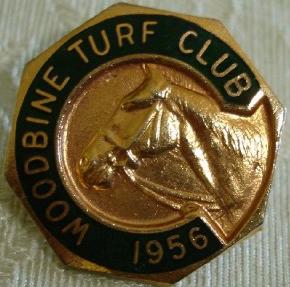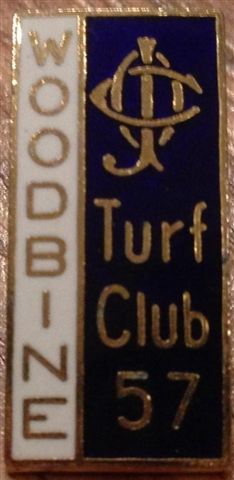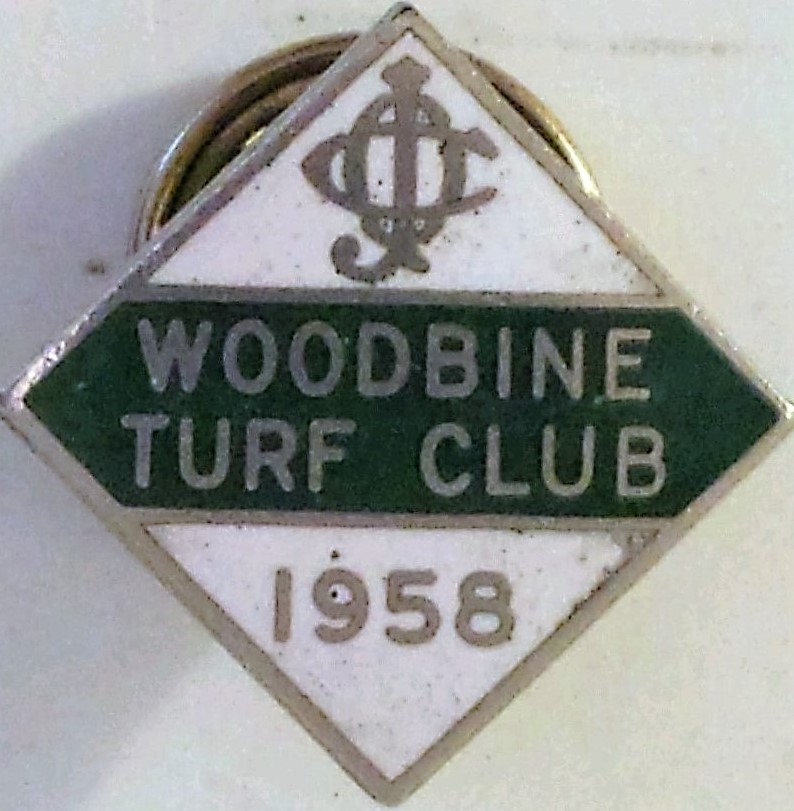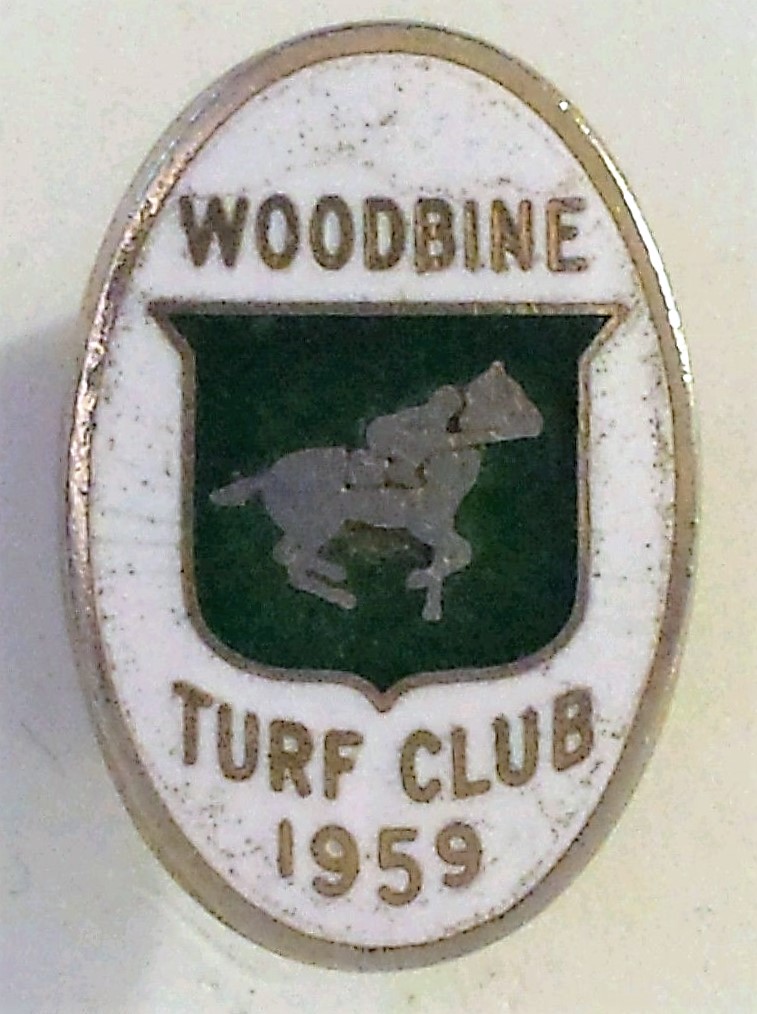 Its principal races are the Queen's Plate run in July over 10 furlongs and first contested in 1860, and the Breeder's Stakes, these being two of the 3 legs of the Canadian Triple Crown.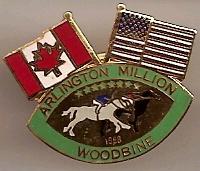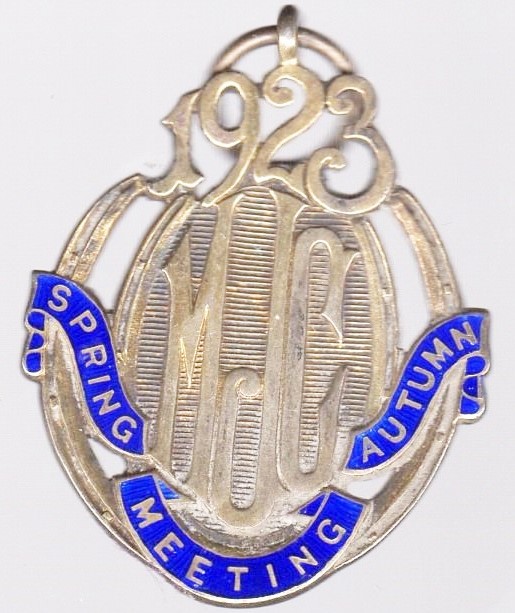 However, its most valuable race is the Canadian International which was first run in 1938 as the Long Branch Championship. The inaugural running was won by Bunty Lawless ridden by Tom Aimers. Shepperton achieved a remarkable double in 1942 and 1943, which was repeated by George Royal in 1965 and again in 1966.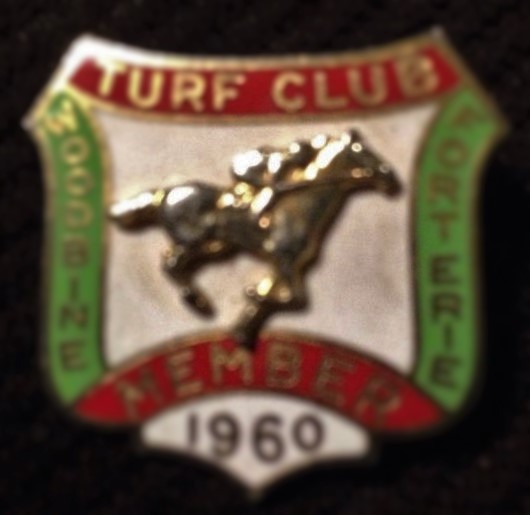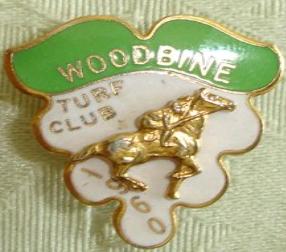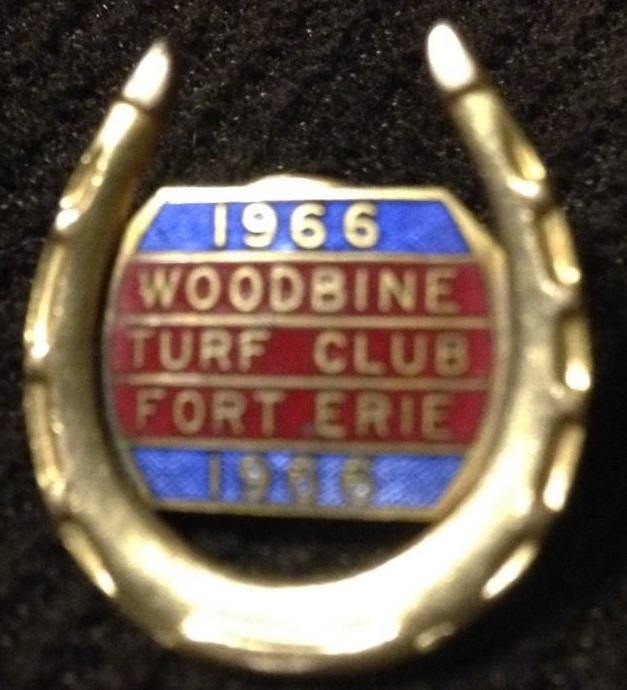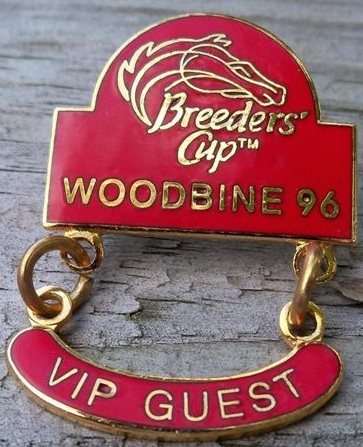 I am grateful to Richard Gauthier for the 3 badges shown below, part of his extensive collection.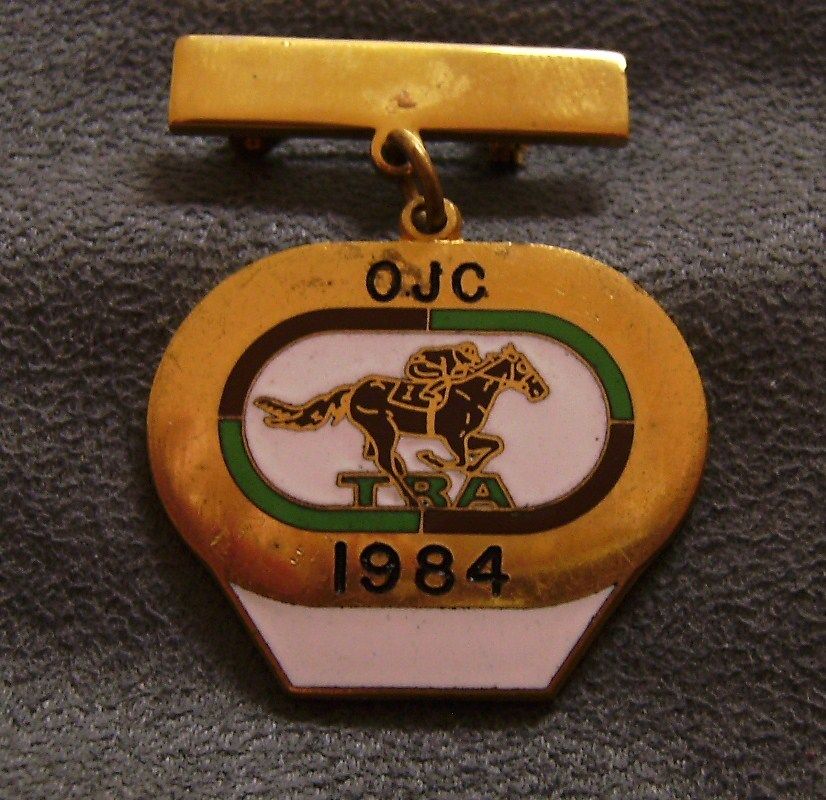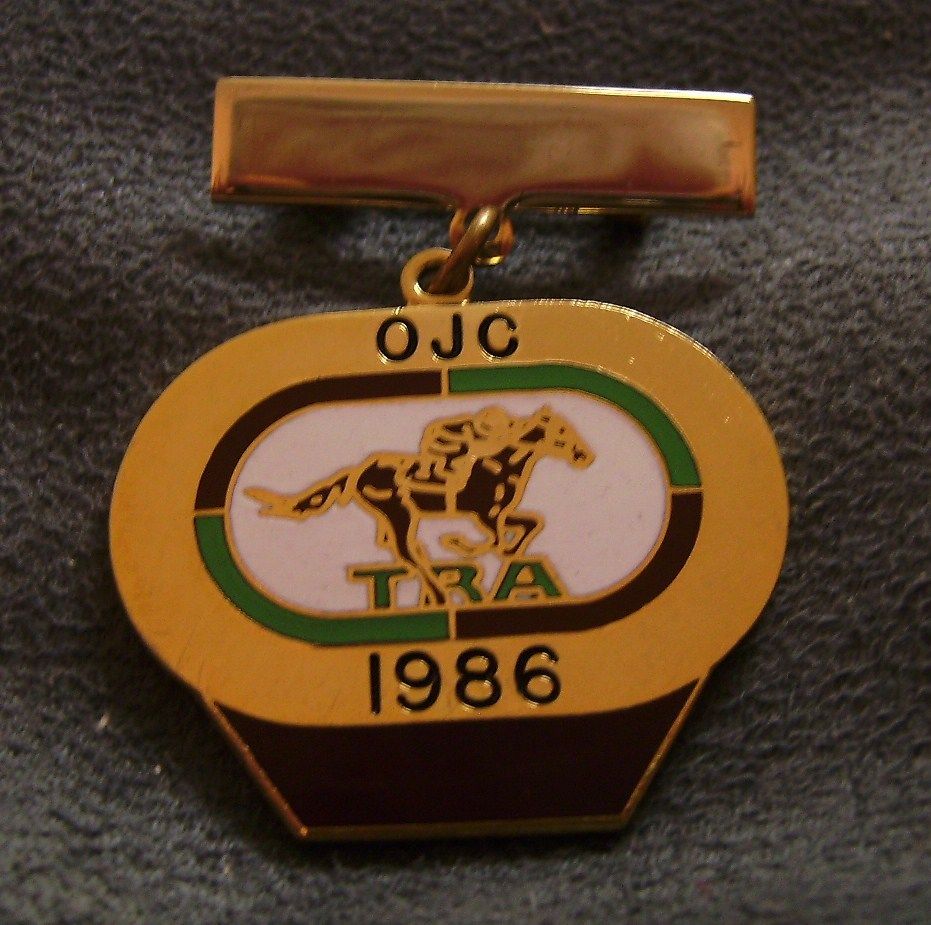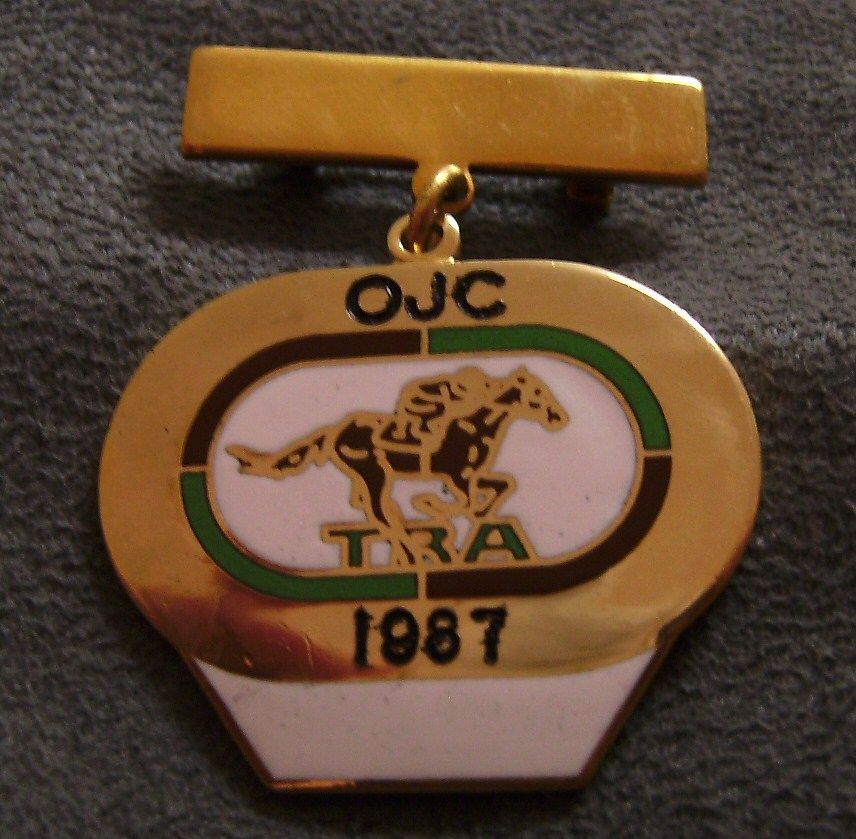 Lester Piggott was successful on the filly Dahlia in 1974. The most recent winner was Marsh Side.
Woodbine had the honour of hosting the 1996 Breeders Cup. Use the link to research Cup history.
If you have badges, racecards, pictures of the racecourse or further details about the course, including your memories, then email johnwslusar@gmail.com