PITCHCROFT 300 YEARS OF RACING IN WORCESTER by Chris Pitt
Worcester Racecourse celebrates 300 years of racing in 2018. To mark this historic milestone 'Pitchcroft: 300 Years of Racing in Worcester' has been written by the widely acclaimed racing historian Chris Pitt, ably supported by Jenny Cheshire, Executive Director of Worcester Racecourse, and racing historians Roy Hirons and Dermot Rogers.
In his foreword John Francome reveals that Worcester is one of his favourite racecourses, where he celebrated his first winner and his 1000th winner.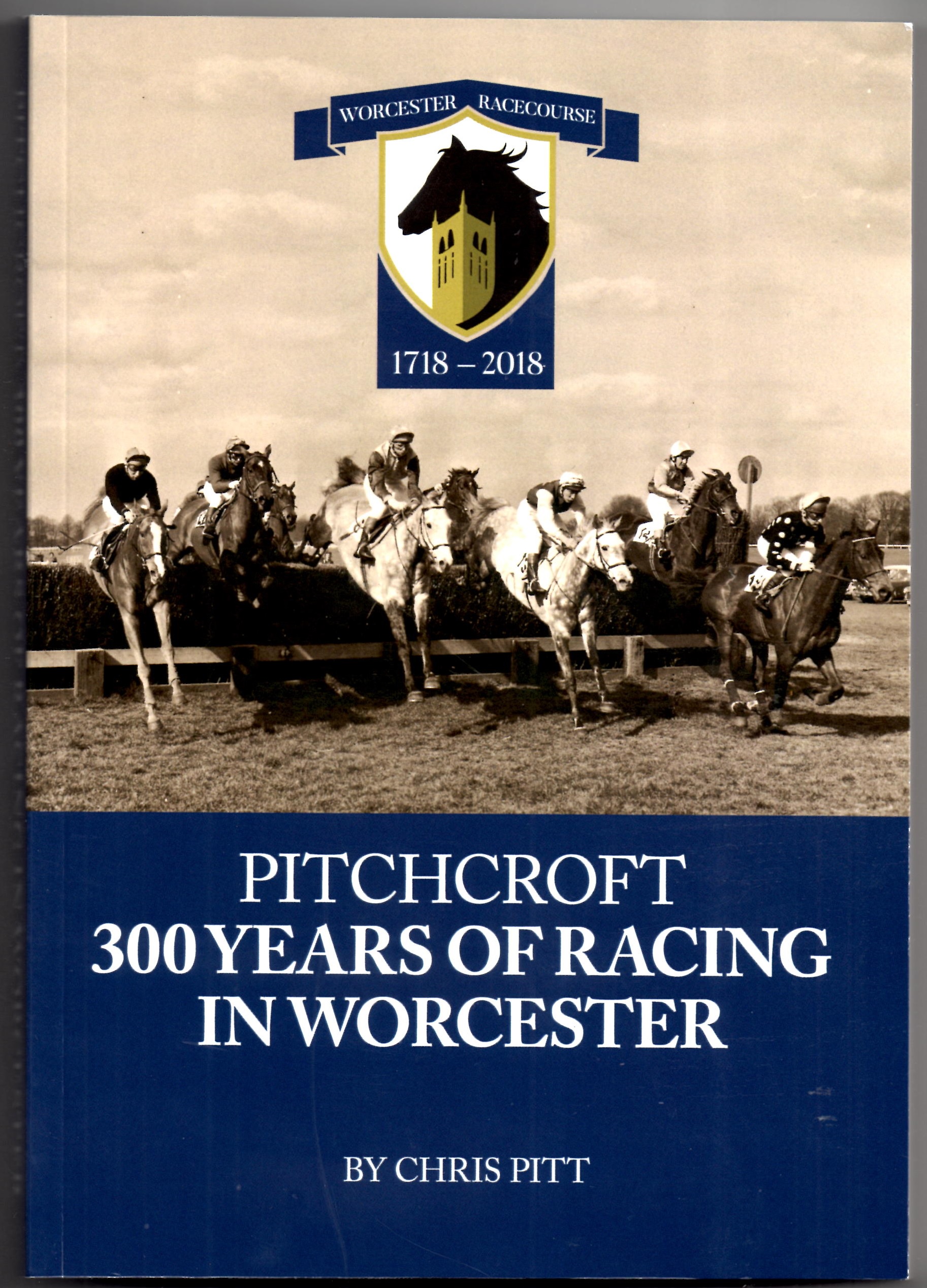 The book guides us through the past 3 centuries of racing at this wonderful track, and is jam-packed full of racing snippets which draws one back to it time and again. Another important feature of the book is the wealth of photographic evidence, some dating from times when photography was in its infancy. This has been made possible by the 'Changing Face of Worcester' who enhanced the quality of many photographs to ensure the highest standard of reproduction.
The author and his fellow contributors deserve the highest praise, leaving many readers hoping that there are at least 300 more years of 'Racing at Pitchcroft'.
To order your copy, priced at £13.99 + £2 postage/packing, email
info@worcester-racecourse.co.uk