AQUEDUCT RACECOURSE
It is known that racing has taken place at Aqueduct since 1894 on South Ozone Park in the Queens area of New York. The first meeting was held on 27th September of that year at the Queen's area of New York and racing was administered by the Queens Jockey Club.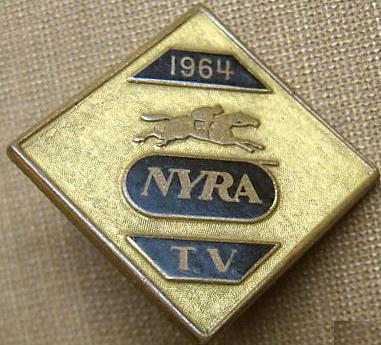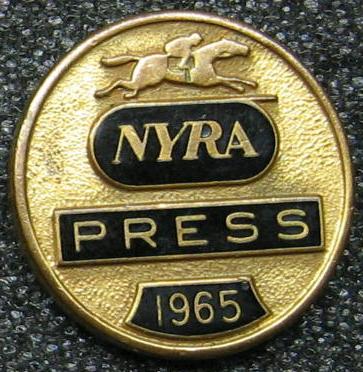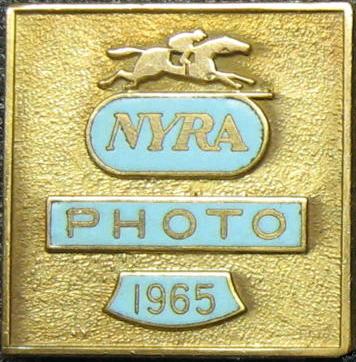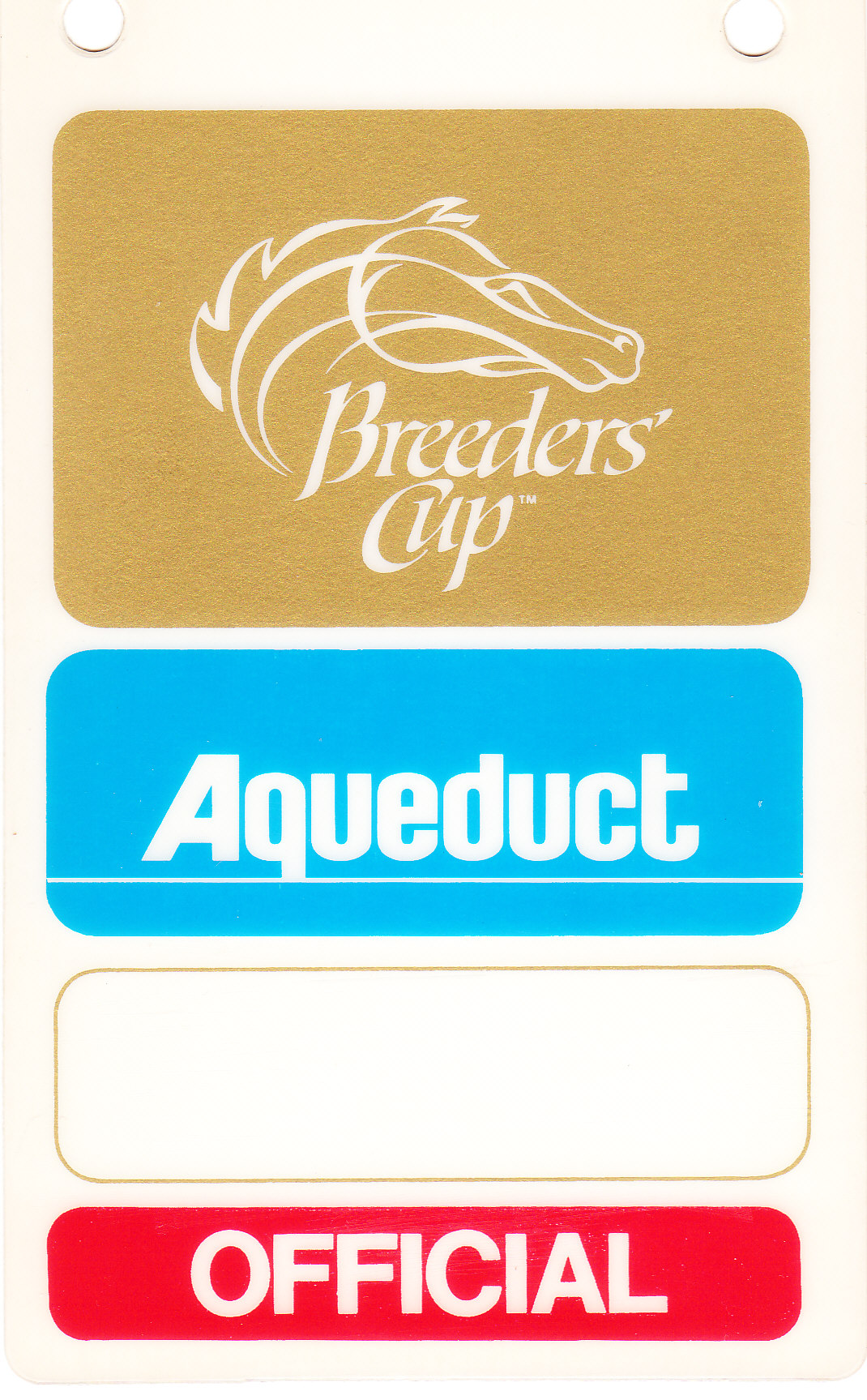 By 1941 finance was made available to build a new clubhouse, as well as state of the art training facilities, and these were to serve the track well for the next 15 years until it closed its doors in 1956.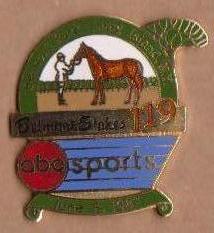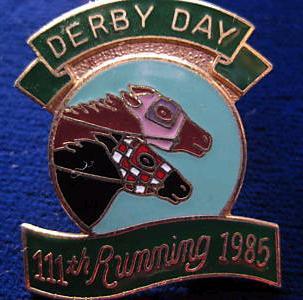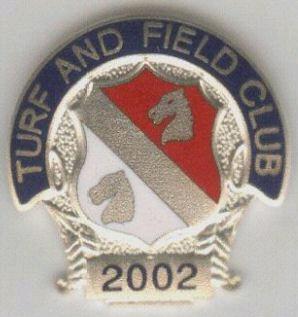 The photio below shows Stone Hill winning a 7 furlong race on 31st August 1948 when trained by Ben Stutts.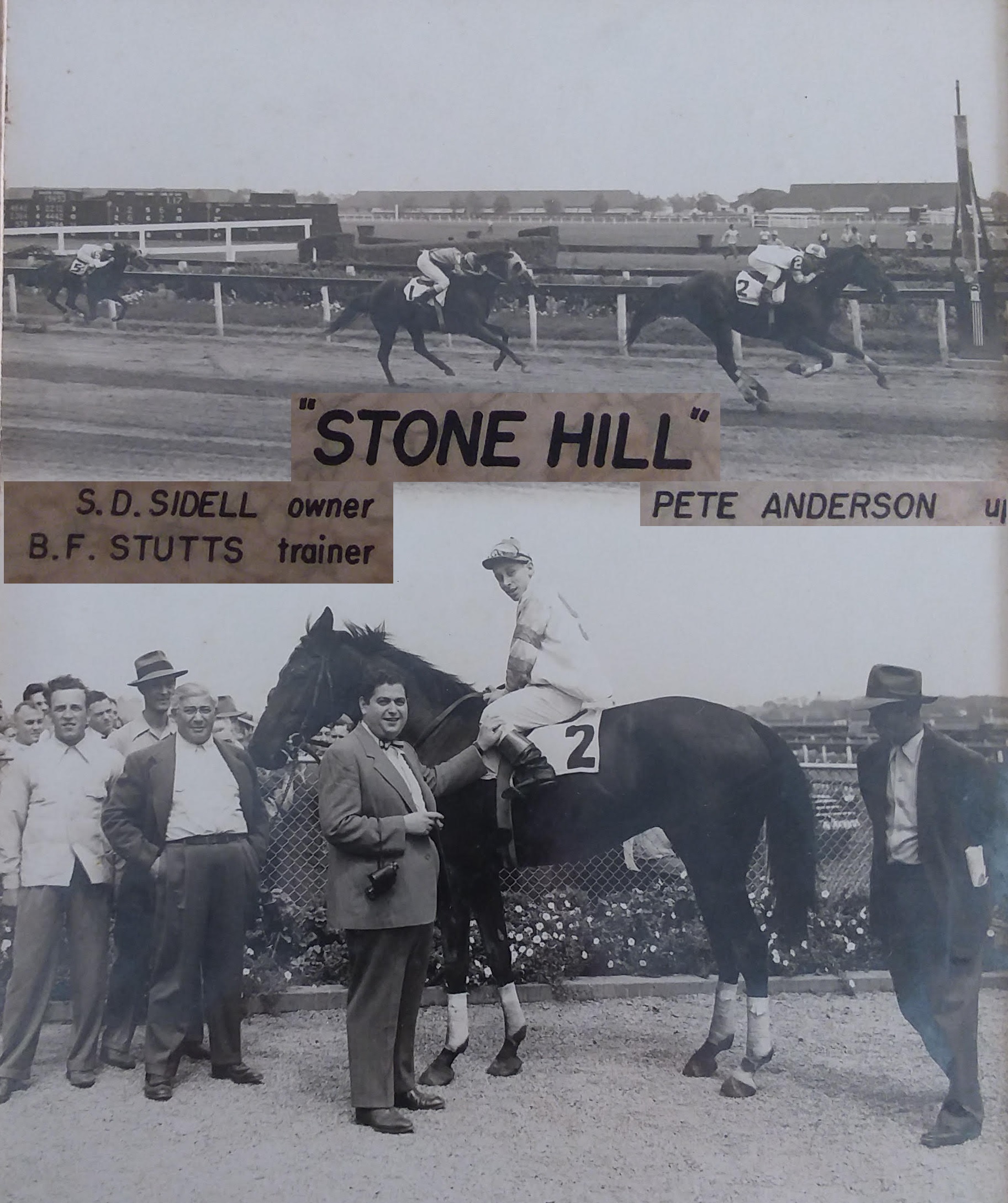 Within 3 years the present track, known as the 'Big A', was completed and opened in 1959 to host racing all summer long at Ozone Park. The new track was designed by Arthur Froehlich. In 1975 a second track, inside the first, was completed to enable racing to take place throughout the year, so putting the track on a sound financial footing. The principal races in the early days were the Display Handicap, last run in 1990, and the Jockey Club Gold Cup, run at the track throughout 1958 to 1974.





In 1985 the second Breeders Cup race was held at the track. Today it hosts 3 Group One races, the Carter Handicap, the Wood Memorial Stakes, the Gazelle Stakes and the Cigar Mile Handicap. The latter commemorates the great Cigar who won twice at the track at the start of its remarkable 16 race winning sequence.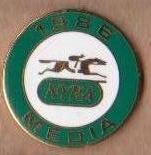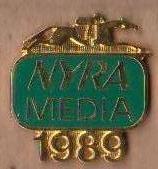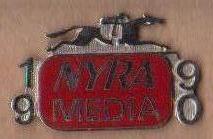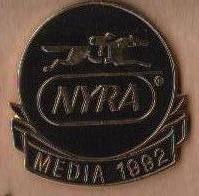 The Wood Memorial Stakes, run over 9 furlongs, was first contested in 1925 when Backbone was ridden to victory by Ivan Parke. More recently, in 2012 Gemologist was successful in the hands of Javier Castellano.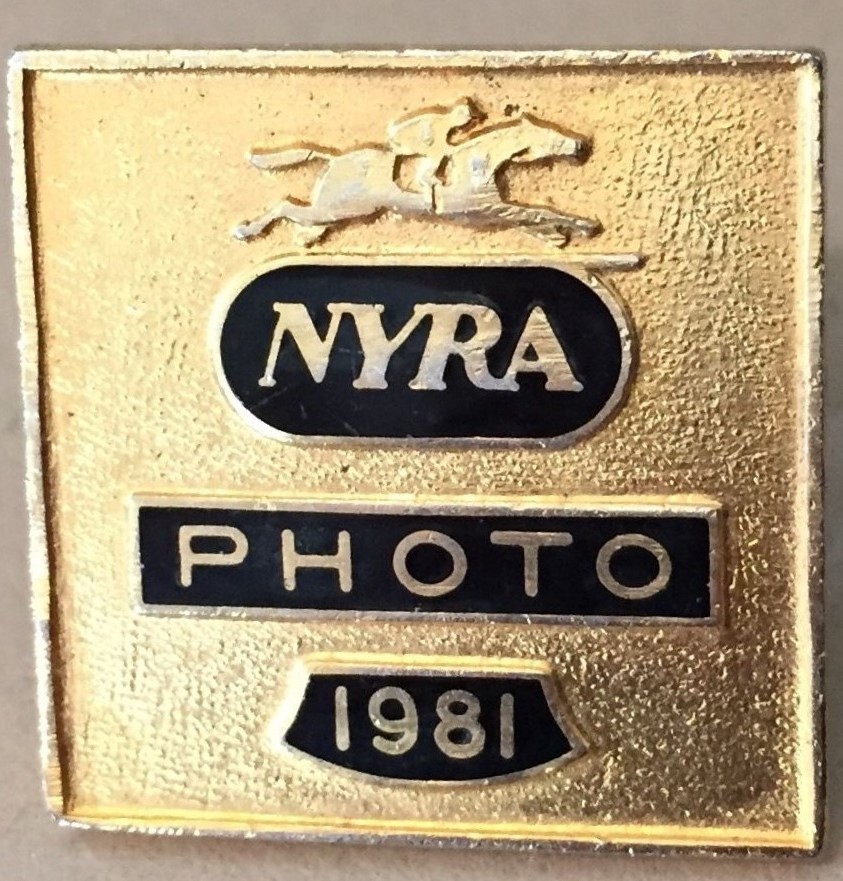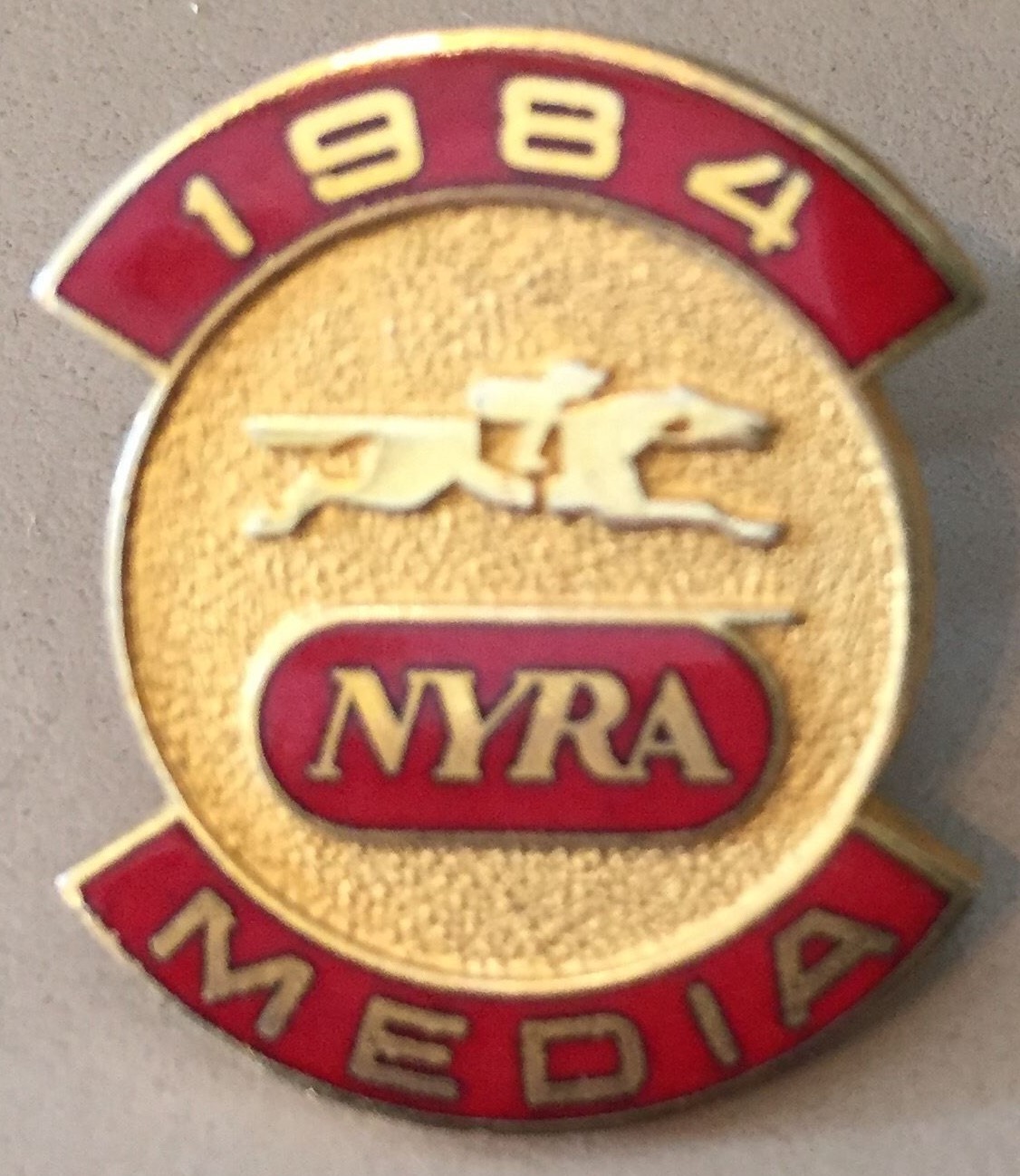 The Cigar Mile Handicap was first run over 8 furlongs in 1981. The latest 2012 winner was Stay Thirsty ridden by Ramon Dominguez.
The Grade 1 Carter Handicap was first contested in 1895 when Charade prevailed in the hands of Samuel Doggett. More recently the 2012 winner was Jackson Bend when partnered by Corey Nakatani.
The Grade 1 Gazelle Stakes is run over 9 furlongs and was first run in 1887. That first race was won by the Anthony Hamilton ridden Firenze. In 2012 the winner was the Ramon Dominguez ridden Dance Card.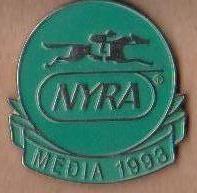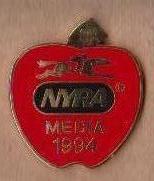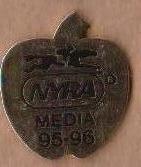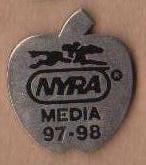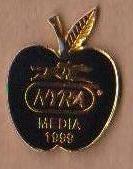 I am grateful to our American Racing Correspondent Richard Gauthier for the scans of badges shown throughout this page from his glorious collection.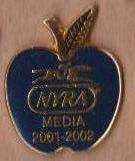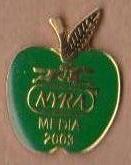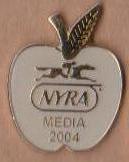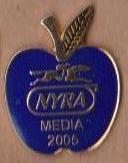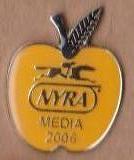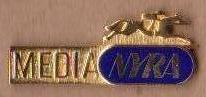 The 2nd running of the Breeders Cup was held here in 1985 (use the link to research Cup history) and a programme from Richard Gauthier is shown below.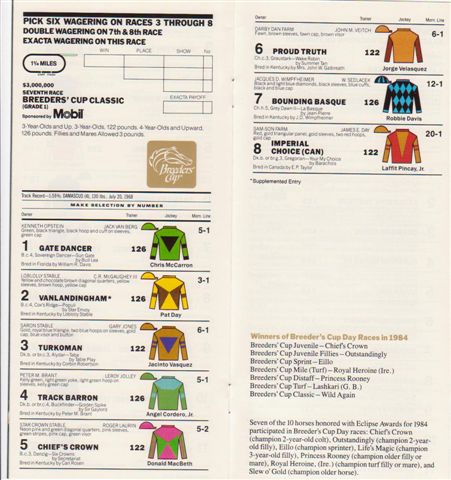 If you have badges, racecards, pictures of the racecourse or further details about the course, including your memories, then email johnwslusar@gmail.com