ARLINGTON PARK RACECOURSE
Races are known to have taken place at Arlington Park since its inaugural meeting on 13th October 1927, with the very first winner being the Joe Bollero ridden Luxembourg. The track is situated in the Arlington Heights area of Chicago in the state of Illinois, and was founded by Harry 'Curly' Brown.
In 1884 the first American Derby was run over 9.5 furlongs. The race now takes place at Arlington Park and was won by Cozzetti, ridden by Shaun Bridgmohan in 2012.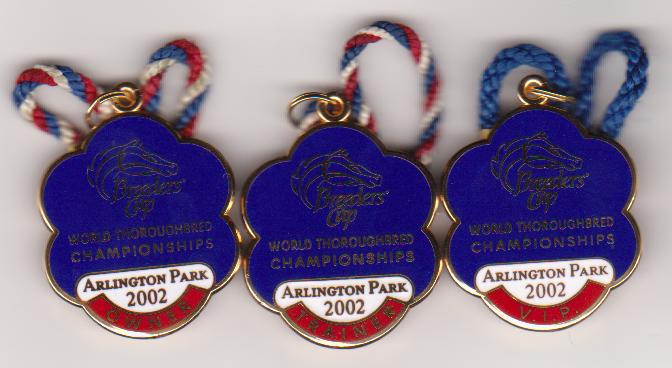 I am grateful to our American Racing Correspondent Richard Gauthier for the badges shown on this page.
The track is famous for being a pioneer, being the first to have a public address system, the first electronically operated tote in 1933, and the first to make use of electric starting gates in 1940.
The photo below shows Lake Drive winning a 9 furlong race at Arlington Park on 18th July 1958 when trained by Ben Stutts and ridden by R L Barnett.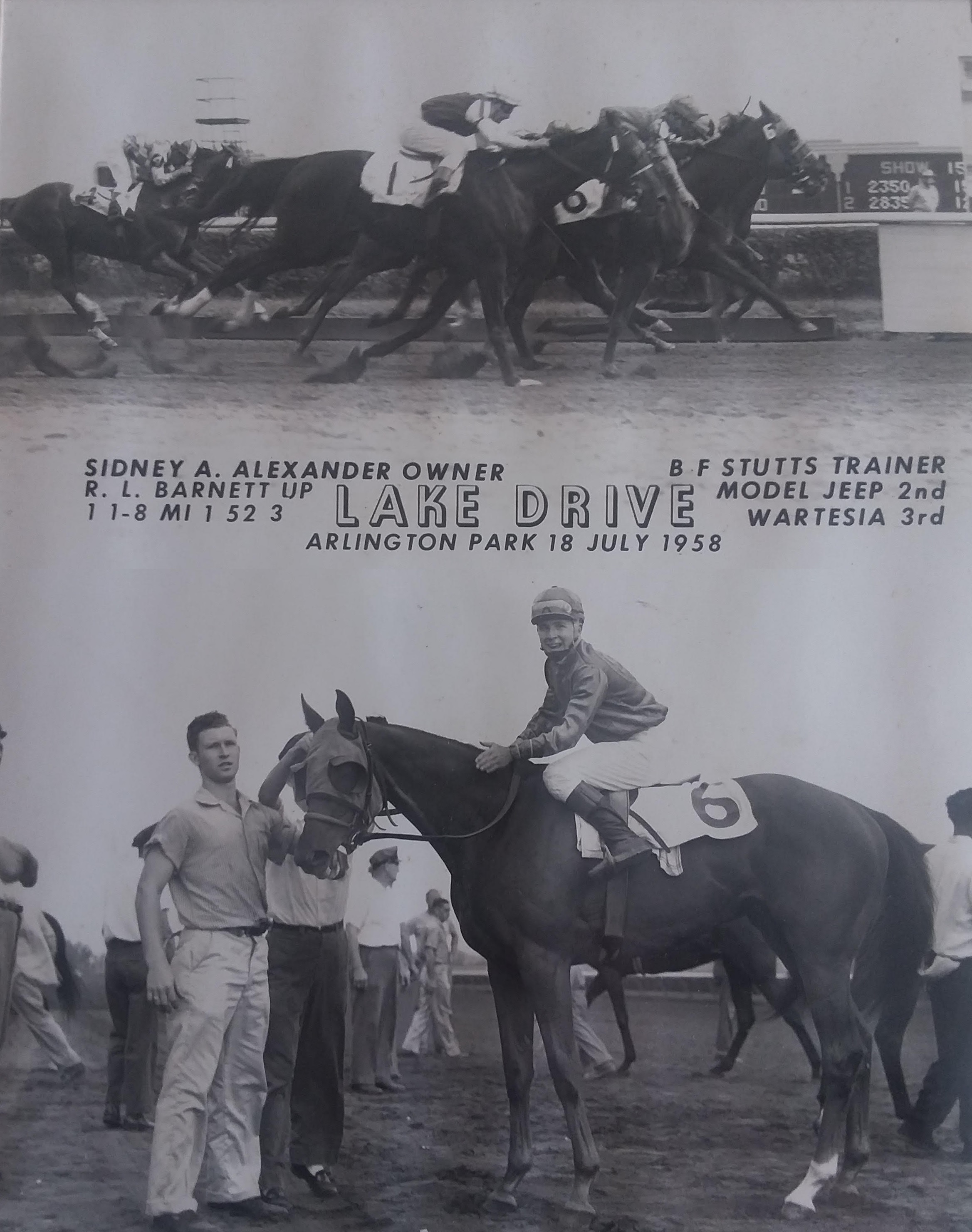 The Secretariat Stakes over 10 furlongs was first run in 1974. In 2012 the race was won by Bayrir when partnered by the crack French jockey Christophe Lemaire. The racecourse hit the headlines in 1981 when introducing the worlds first $1 million dollar race, the now famous Arlington Million. That first race was won by Bill Shoemaker riding John Henry when just getting up to defeat the outsider The Bart. More recently the 10 furlong race has been won in 2012 by Little Mike ridden by Ramon Dominguez.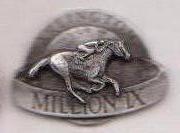 In 1985, on 31st July, the course grandstand was gutted by fire but, incredibly, the track was still able to go ahead with its August meeting using temporary accommodation. By 1989 its facilities were back, once again, to their very best.
In 1987 the first running of the Grade 1 Beverley D Stakes took place over 9.5 furlongs. In 2012 the British excellent female jockey Hayley Turner rode I'm A Dreamer to victory.
Arlington Park had the honour of hosting the 2002 Breeders Cup. Use the link to research Cup history.
If you have badges, racecards, pictures of the racecourse or further details about the course, including your memories, then email johnwslusar@gmail.com