BAY MEADOWS RACECOURSE
The Bay Meadows racecourse was developed at the site of a former airfield and opened its gates for the first time on 13th November 1934. In that first year the Bay Meadows Handicap was run, a race which continued to be run, without a break, for the next 74 years. The track was famous as being the longest continuously running track as it operated throughout World War II. I am grateful to our American Racing correspondent Richard Gauthier for the badge scans shown below.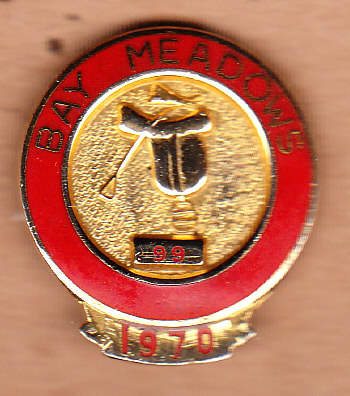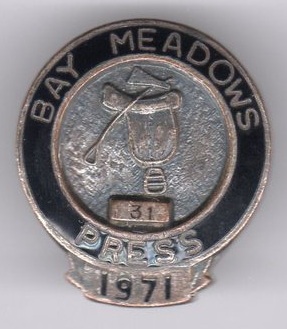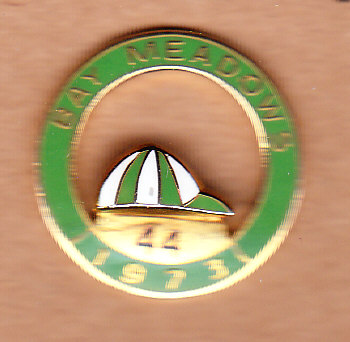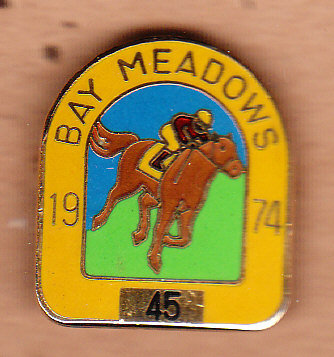 The famous Seabiscuit ran at the track in 1937, winning the Bay Meadow Handicap, and repeated the victory the very next year.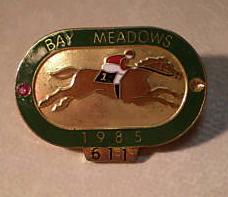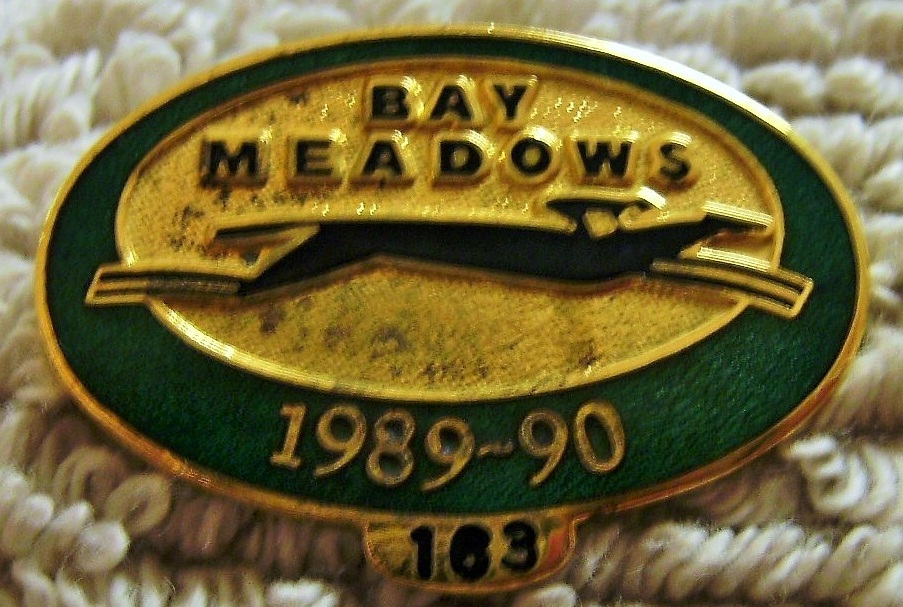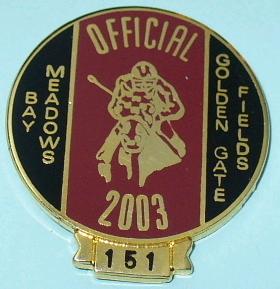 As well as hosting thoroughbred racing the course was used for harness racing and the racing of quarter horses. In the early days this provided vital extra revenue, but towards the end it became a drain on vital resources.

The final race was run on 17th August 2008, being won by You Lift Me Up, ridden by Frank Alvaredo and trained by Jerry Hollendorfer.
If you have badges, racecards, pictures of the racecourse or further details about the course, including your memories, then email johnslusar@fsmail.net