BELMONT PARK RACECOURSE
The largest dirt race track in the country can be found at Belmont Park, New York, which held its inaugural meeting on 4th May 1905. Its principal race is the Group One Belmont Stakes, which is the third and final leg of the Triple Crown. Fifty years after that first meeting the administration of the track moved to the New York Racing Association who have run it ever since.
In October 1962 the old track witnessed its last race and a new grandstand, designed by Arthur Froehlich, was built over the period 1964 to 68 and finally opened at the meeting held on 20th May 1968.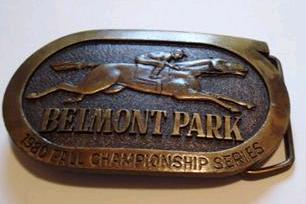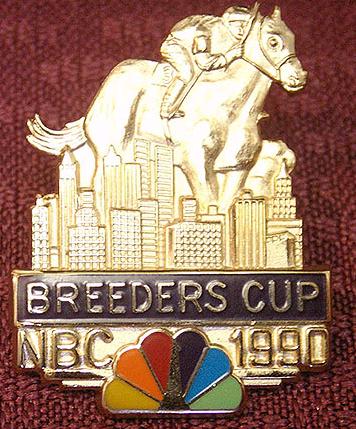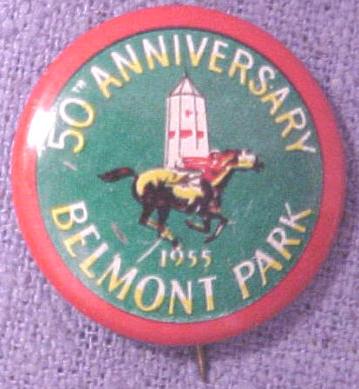 The Belmont Stakes, run over 12 furlongs, was first run at Jerome Park in 1867 when won by the aptly named Ruthless. This remained its home for the next 23 years before moving to Morris Park. The race was first run at its current home in May 1905 and was won by Tanya. The 2008 winner was Da'Tara ridden by Alan Garcia. Whilst the most recent winner in 2012 was Union Rags ridden by John Velazquez.
The photo below shows Prize Ring, trained by Ben Stutts, winning at Belmont Park on 22nd May 1956.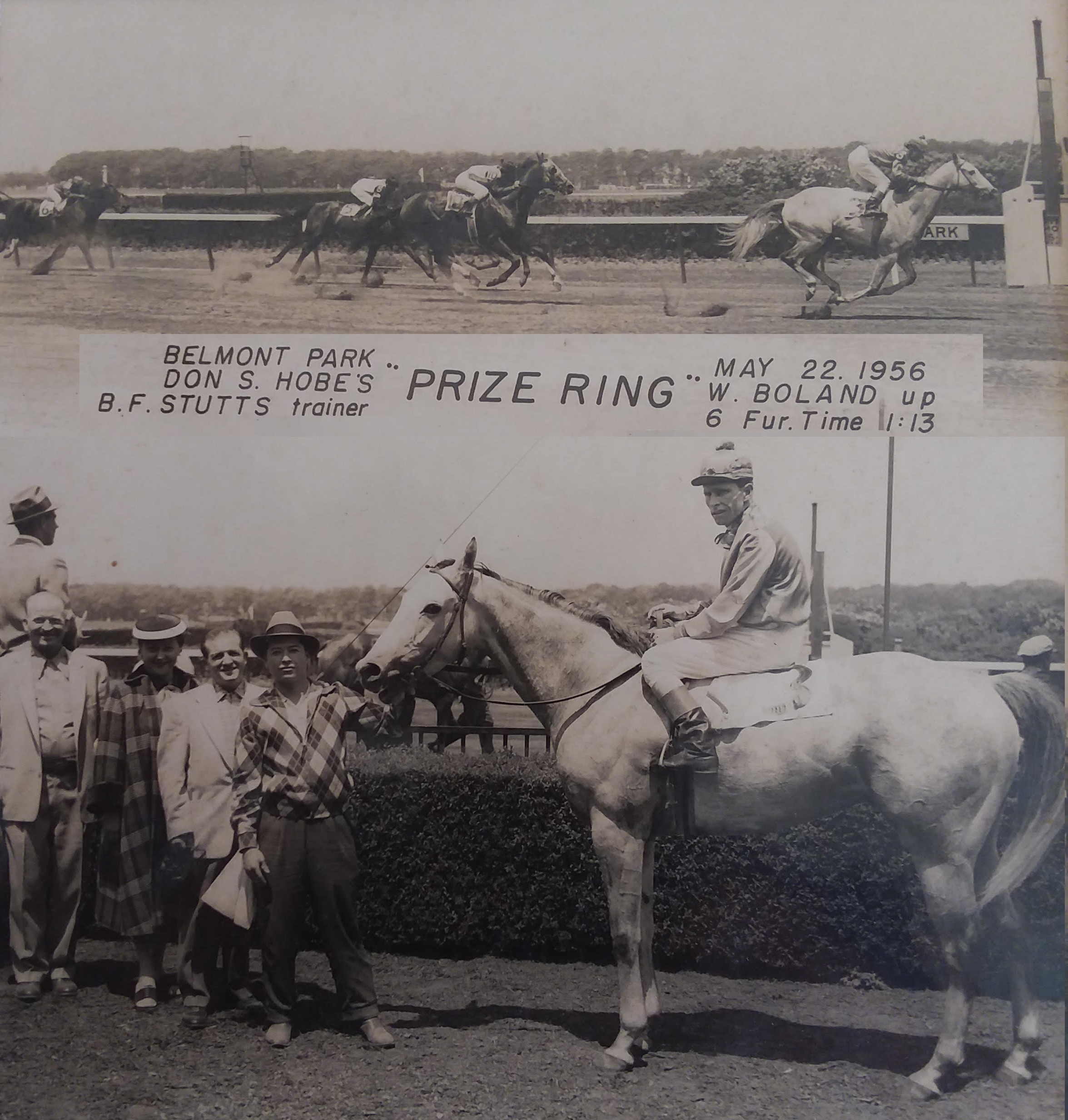 The track also hosts the Group One Jockey Club Cup, run over 10 furlongs, firstly run in 1919 when won by Purchase. A recent double winner in 2007 and 2008 was the Robby Albarado ridden Curlin. Cigar gained a famous victory in 1995. The most recent 2012 winner was Flat Out, ridden by Joel Rosario who was completing a double, although in 2011 it was ridden by Alex Solis. Other principal Group One races include the Metropolitan Handicap, over 8 furlongs and won in 2012 by the John Velazquez ridden Shackleford, the Man O'War Stakes first ru over 11 furlongs in 1959 and won by Point of Entry in 2012 when ridden by Jose Lezcano, and the Manhattan Turf Handicap over 10 furlongs and won in 2012 by Desert Blance ridden by Ramon Dominguez.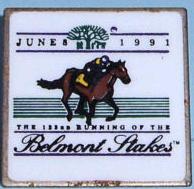 I am grateful to our American Racing Correspondent, Richard Gauthier, for the scans of the set of 2001 badges shown below.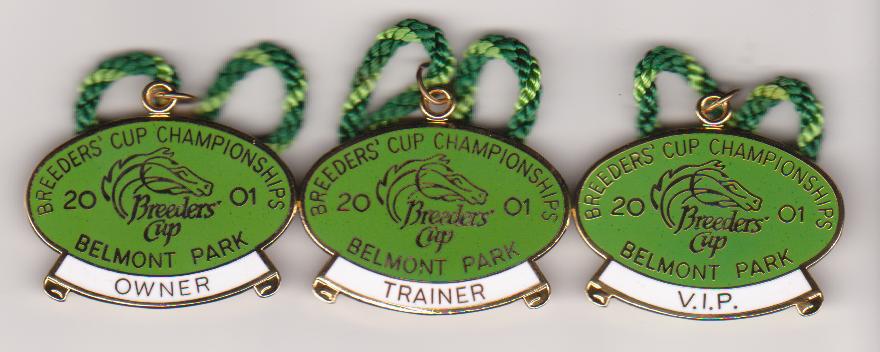 Belmont Park had the honour of hosting the 1990 Breeders Cup. They also hosted it in 1995, 2001 and 2005. Use the link to research Cup history.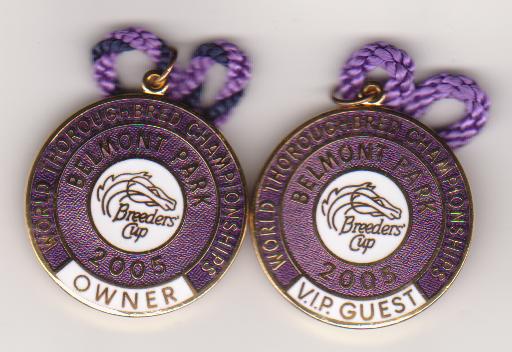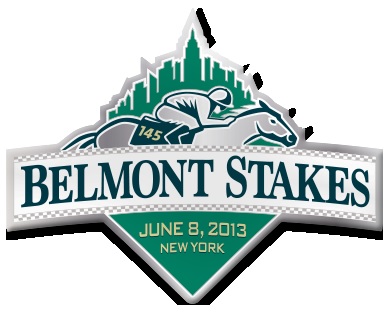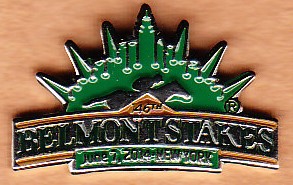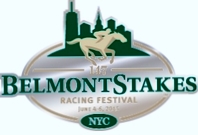 If you have badges, racecards, pictures of the racecourse or further details about the course, including your memories, then email johnwslusar@gmail.com