CLUB HIPICO DE SANTIAGO RACECOURSE
The Chilean capital Santiago is the home of the Club Hipico de Santiago racecourse, a turf track with a circumference of 2400 metres. It was founded in 1869 and hosted its first meeting on 20th September 1870. In 1892 the course suffered an horrific fire which completely obliterated the main grandstands. Spectacular new stands were constructed based on European models.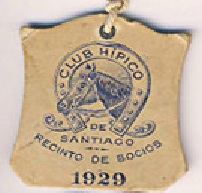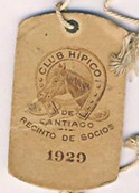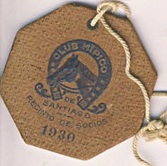 Its principal race is the Group 1 Premio El Ensaya which is for 3 year olds and run in November over 2400 metres.
It also hosts the Chilean Oaks for 3 year old fillies over 2000 metres each December.
The Polla de Potrillos for 3 year olds over 1700 metres, and the Polla de Portrancas for 3 year old filles over 1700 metres are run at the track in September. The course has a number of other feature races, including the Nacional Ricardo Lyon, the Gran Clasico Coronacion , the Alberto Vial Infante and the Arturo Lyon Pena.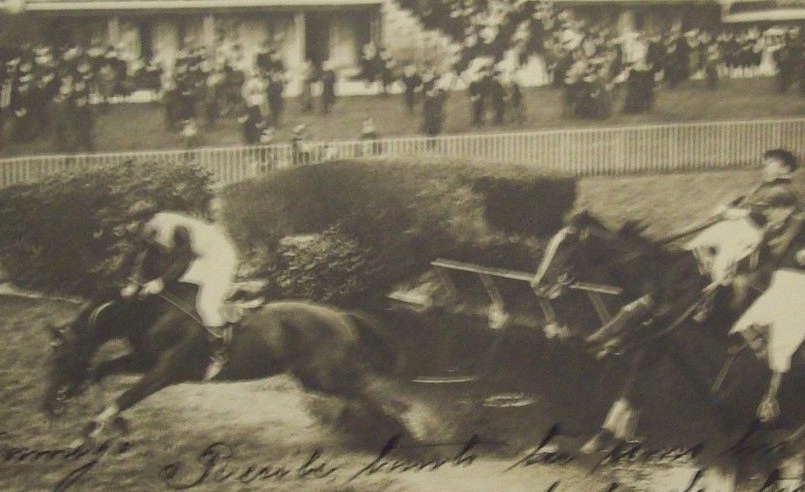 For further information go to www.clubhipico.cl
If you have badges, racecards, pictures of the racecourse or further details about the course, including your memories, then email johnslusar@fsmail.net