COROWA RACECOURSE
The racecourse at Corowa is a country racetrack in New South Wales some 38 miles West of Albury.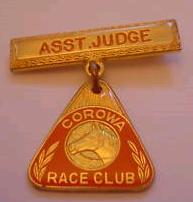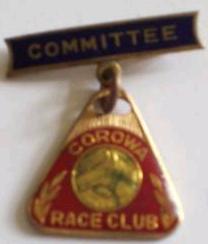 Early records show racing has taken place in the area since 1876. At that time two local clubs were competitive, the Wahgunyah Jockey Club and the Corowa Jockey Club. However, on 11th February 1876 Corowa broke away and organised a more successful meeting than its local neighbour.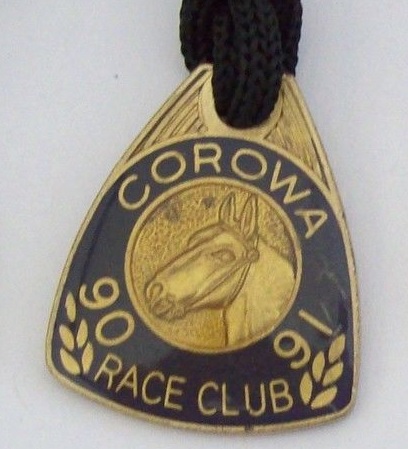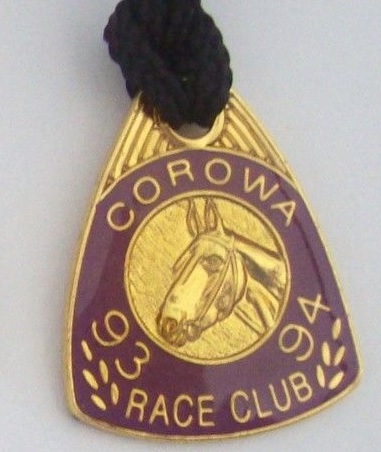 Pressure to sell the land came in the late 1870's although the sites future was secured and in May 1887 the course was able to be fully developed including a grandstand.
The course continues to flourish and holds meetings in November, December, January, March, May and June with races ofetn linked to local festivals and events.
If you have badges, racecards, pictures of the racecourse or further details about the course, including your memories, then email johnslusar@fsmail.net