DEL MAR RACECOURSE
Situated in the Del Mar Fairgrounds in California, racing first took place at Del Mar in 1937 when the great entertainer Bing Crosby was the celebrity chosen to welcome those first fans.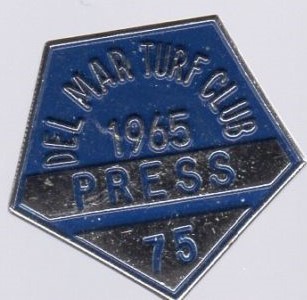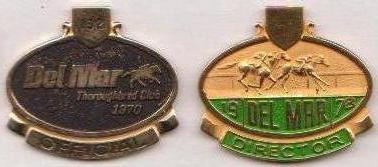 A fun packed day at Del Mar was enjoyed on 26th July 2017 as the pictures below show. View 1 The Paddock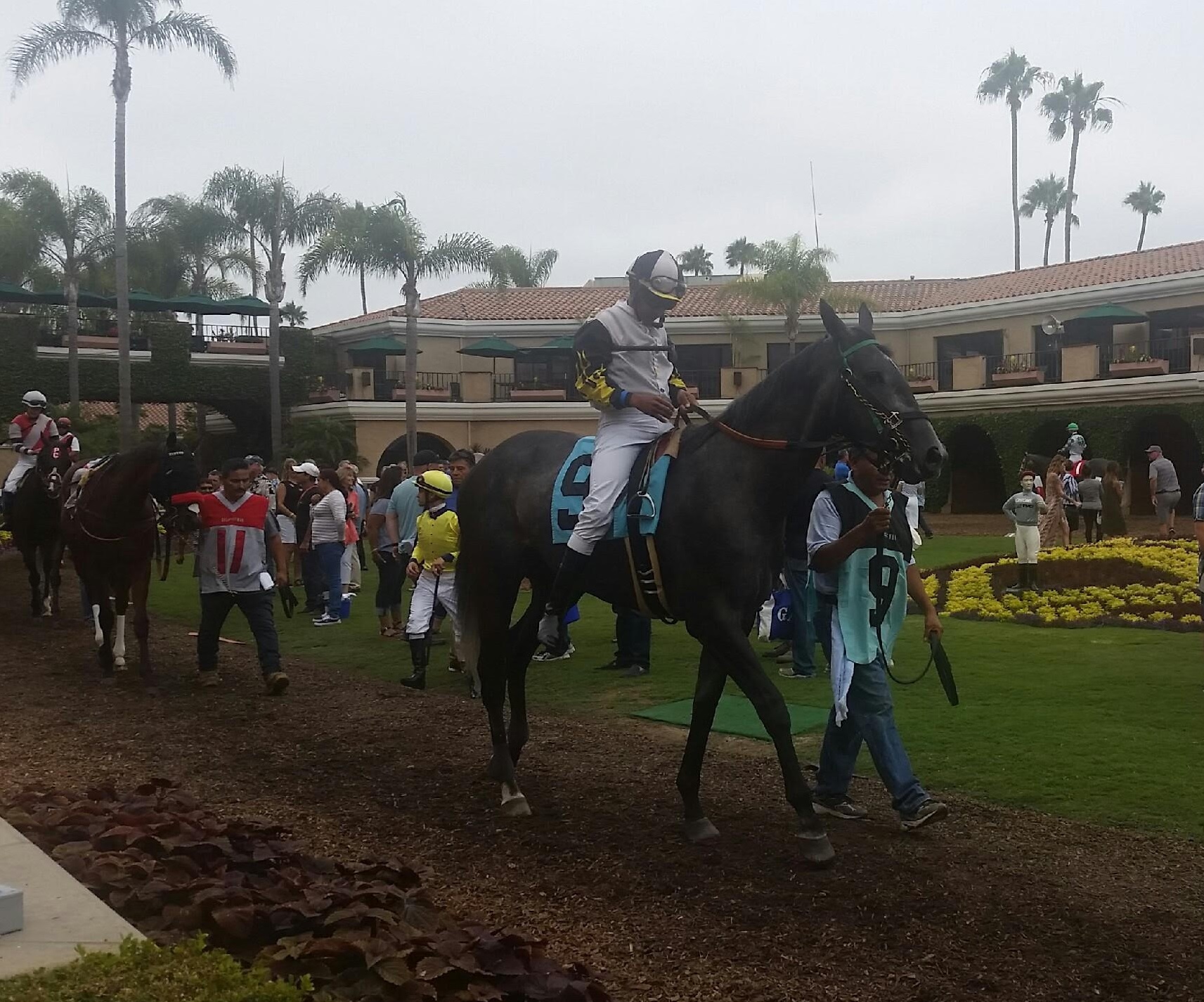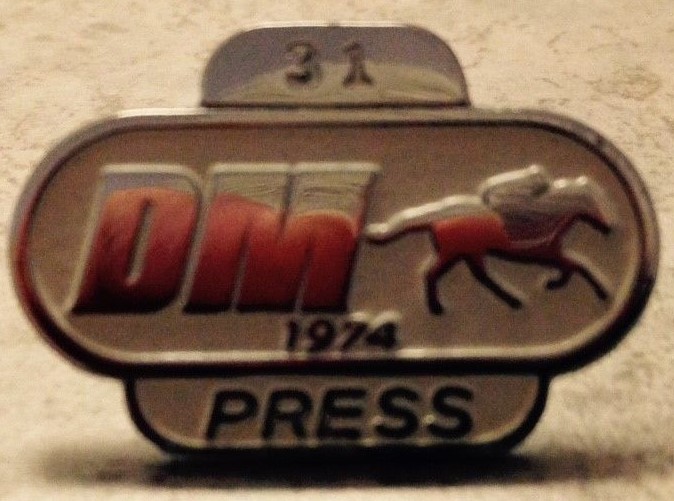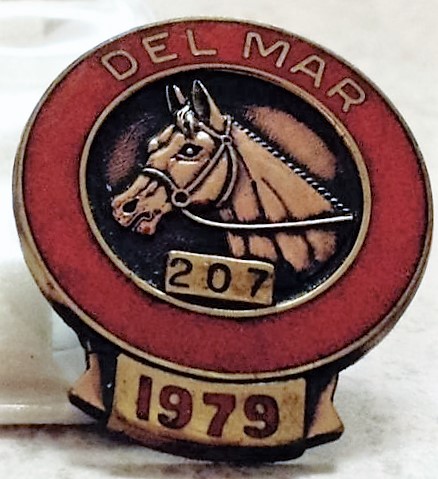 View 2 The Starting Gate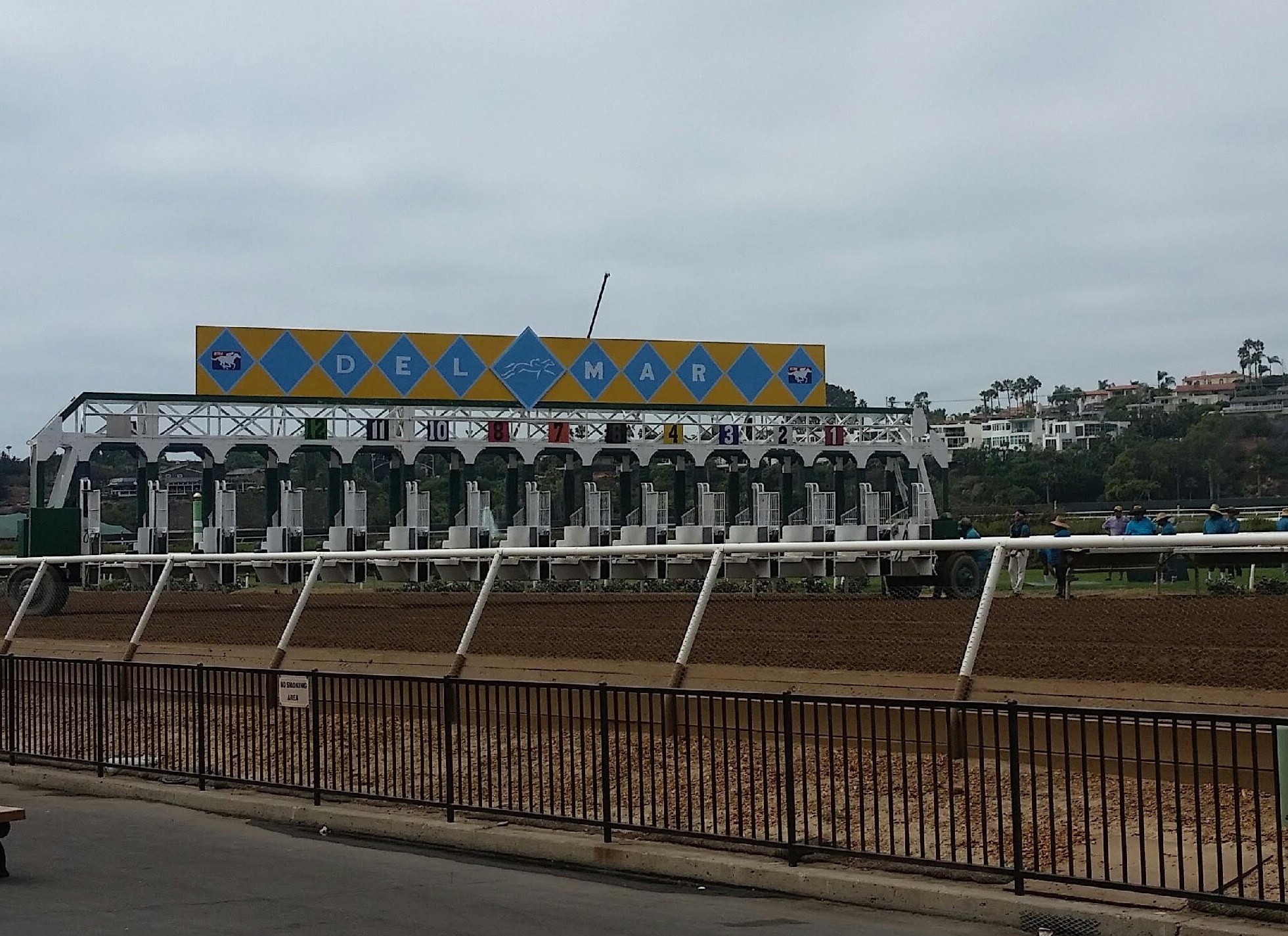 By 1938 famous races and horses were commonplace at the track, including the great Seabiscuit who won a match on 12th August against Ligaroti.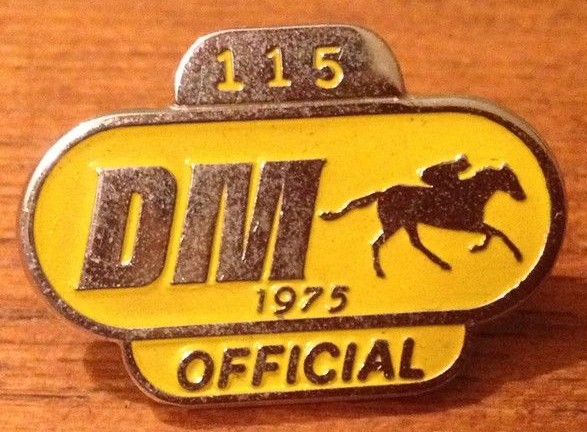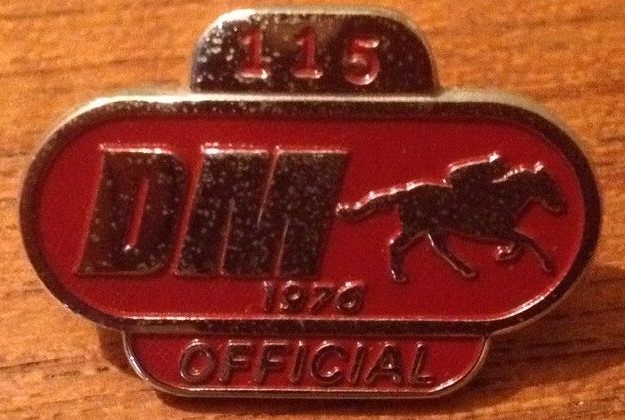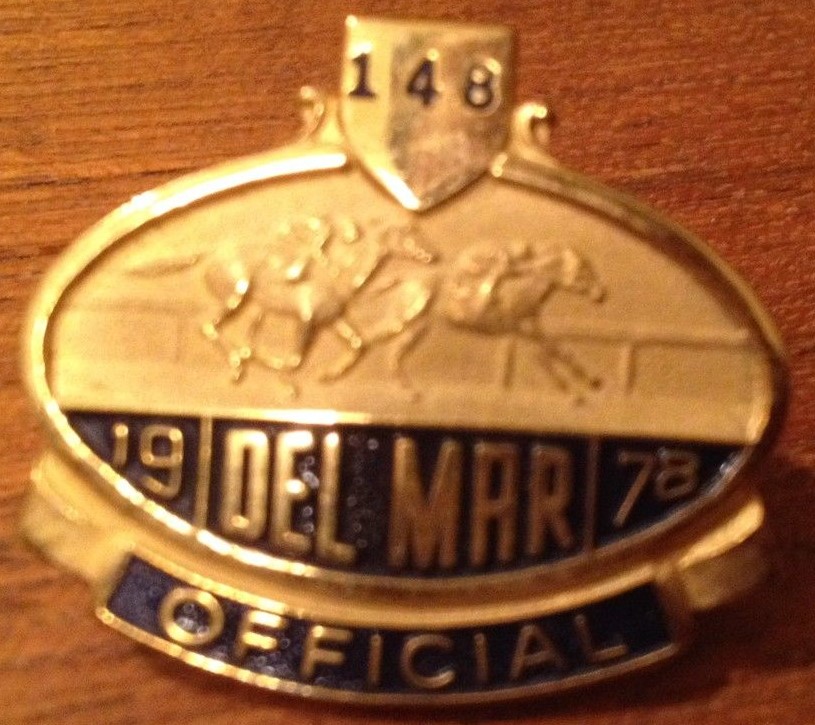 View 3 The Finish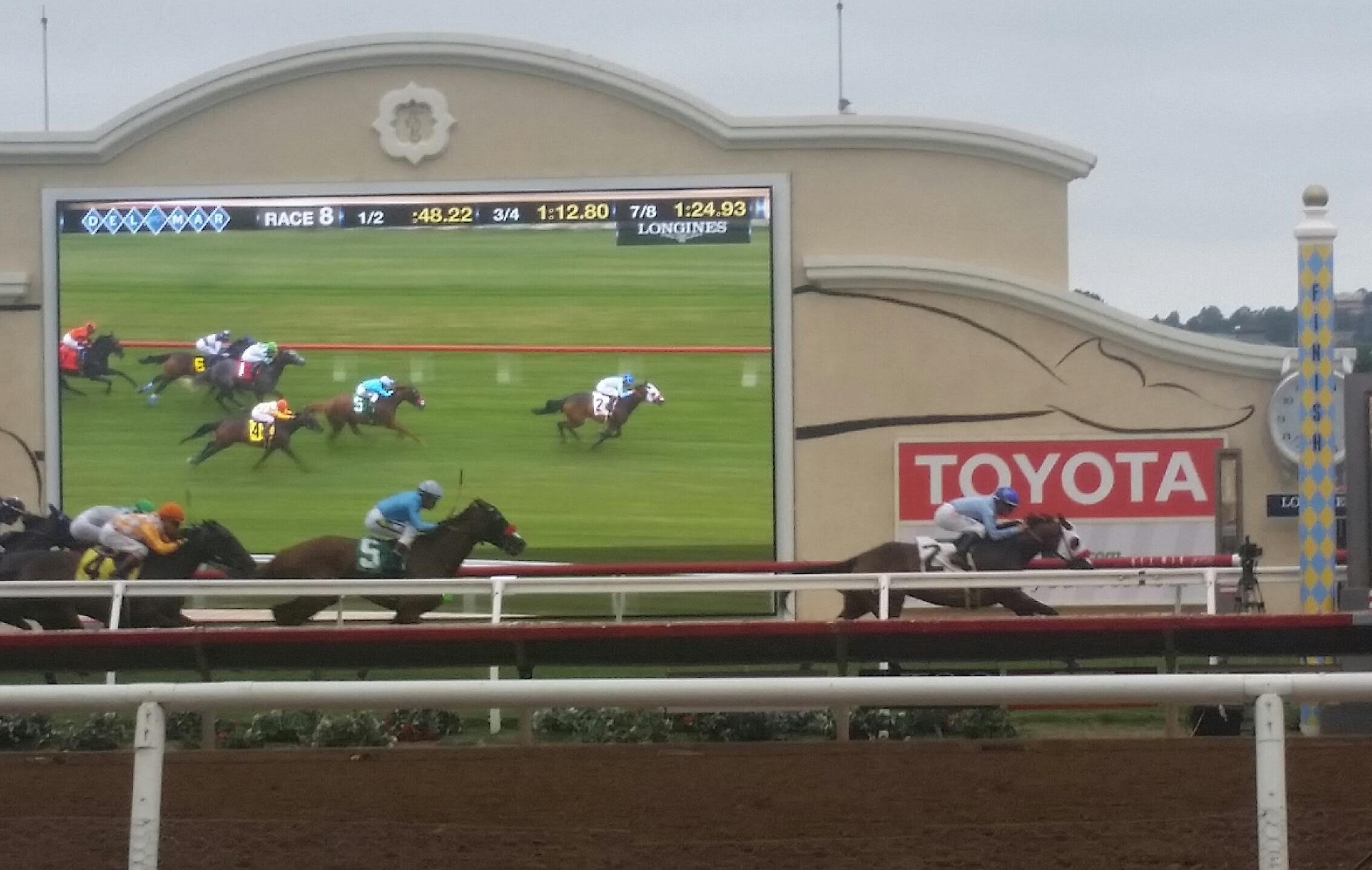 The course closed for the War years from 1942 to 1944 but reopened in 1945. Principal race in 1946 was the first running of the Bing Crosby Handicap over 6 furlongs and resulting in a dead-heat between Indian Watch and War Allies. Another main race is the Del Mar Futurity. I am very grateful to our American racing correspondent Richard Gauthier for the badge scans shown on this page.
View 4 The Famous Tunnel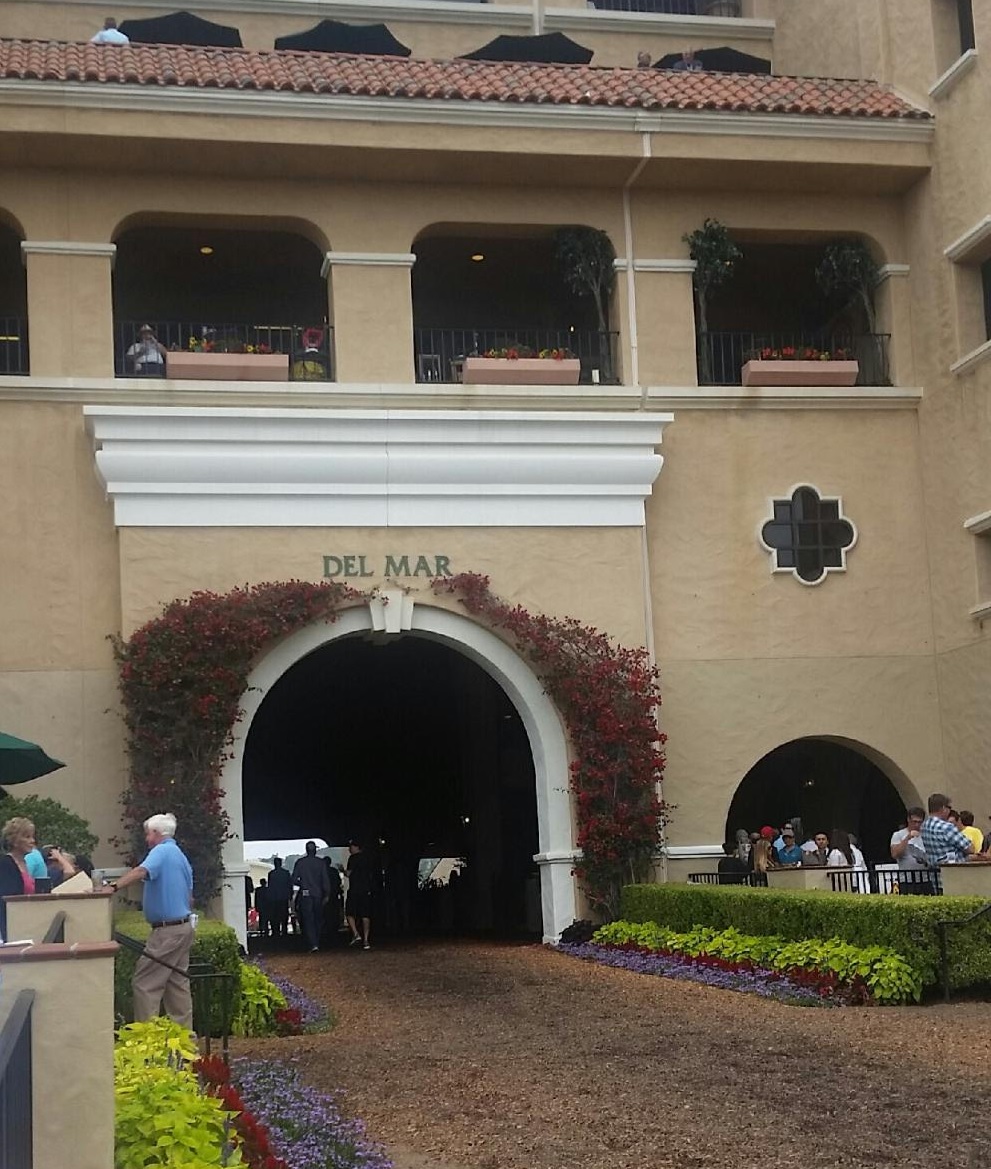 It hosts no less than 7 Group One races including the Del Mar Derby and Oaks, and the Del Mar Debutante Stakes which was first run in 1951 for 2 year olds over 7 furlongs. The inaugural running was won by Tonga, whilst the most recent renewal saw Stardom Bound successful in 2008. The Bing Crosby Handicap of 2008 was won by the David Flores ridden Street Boss.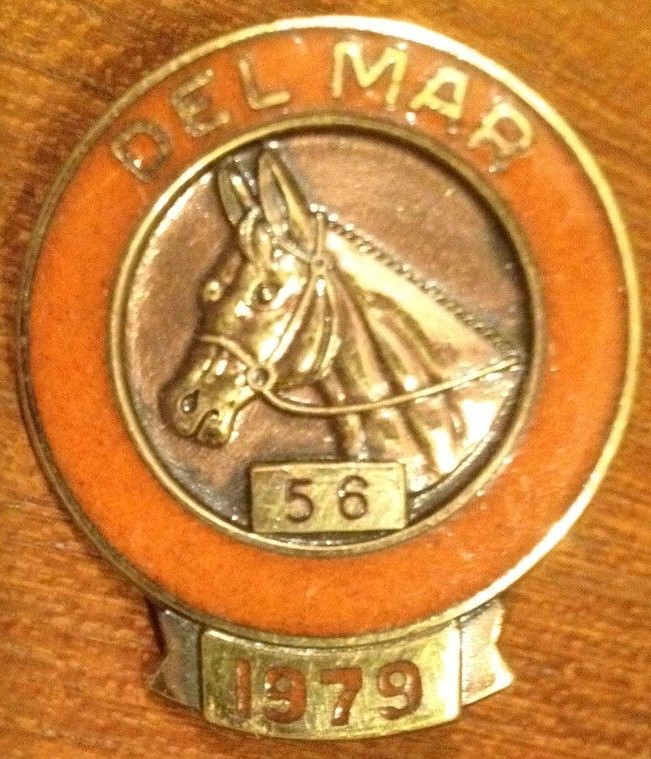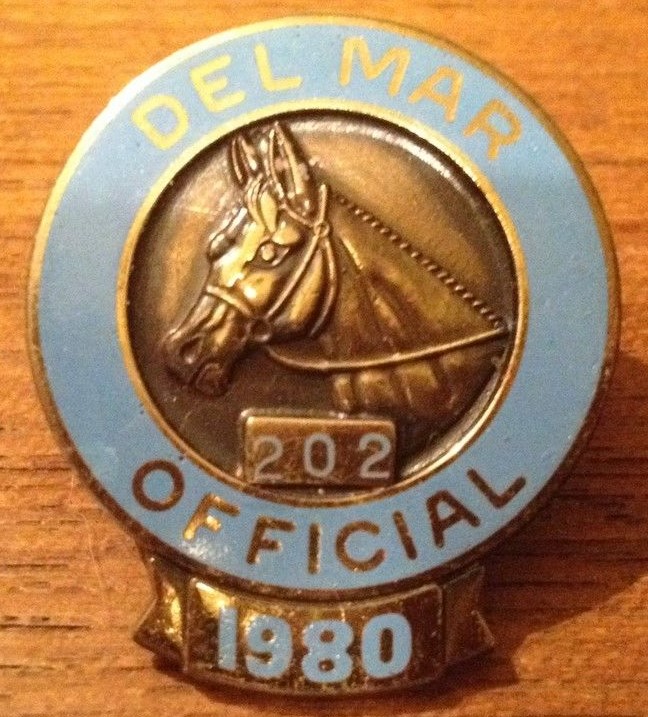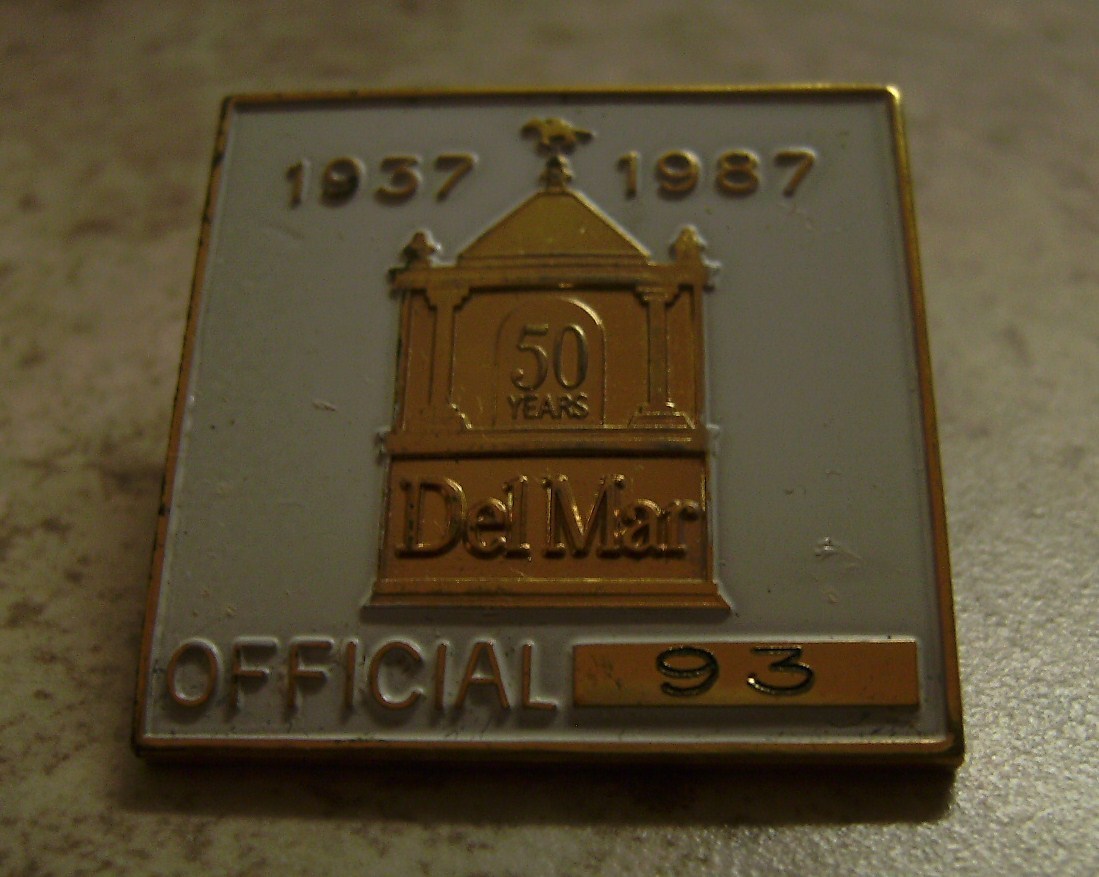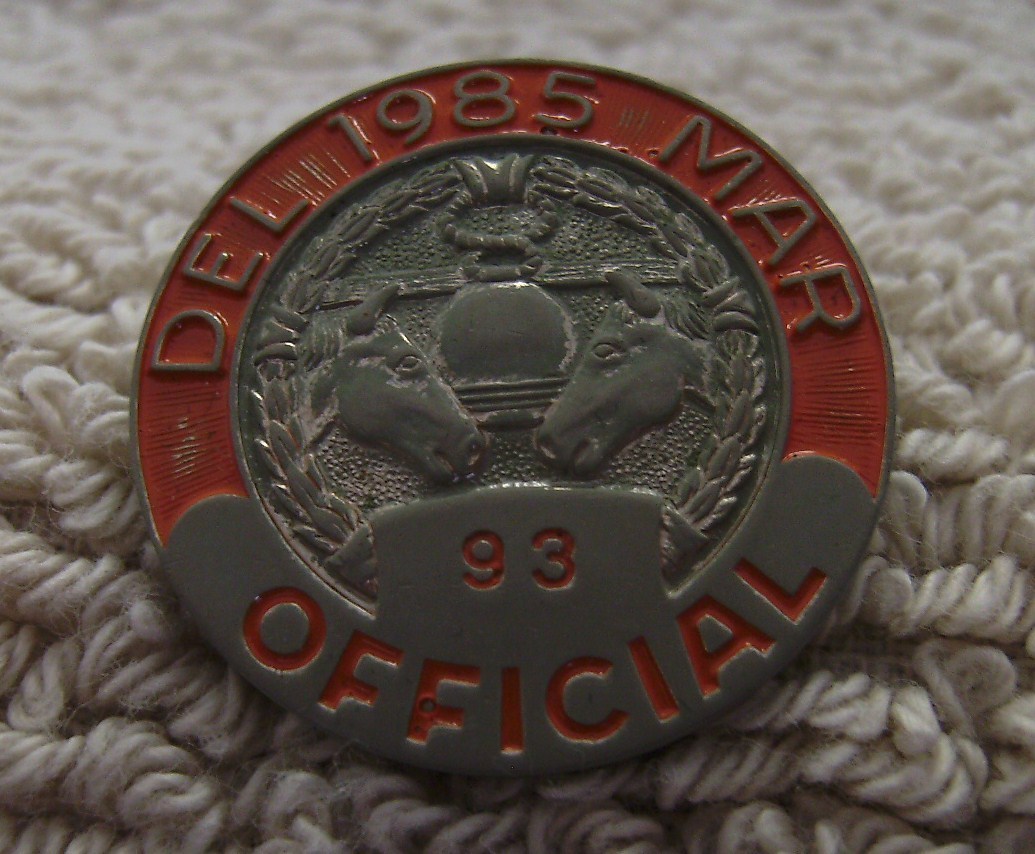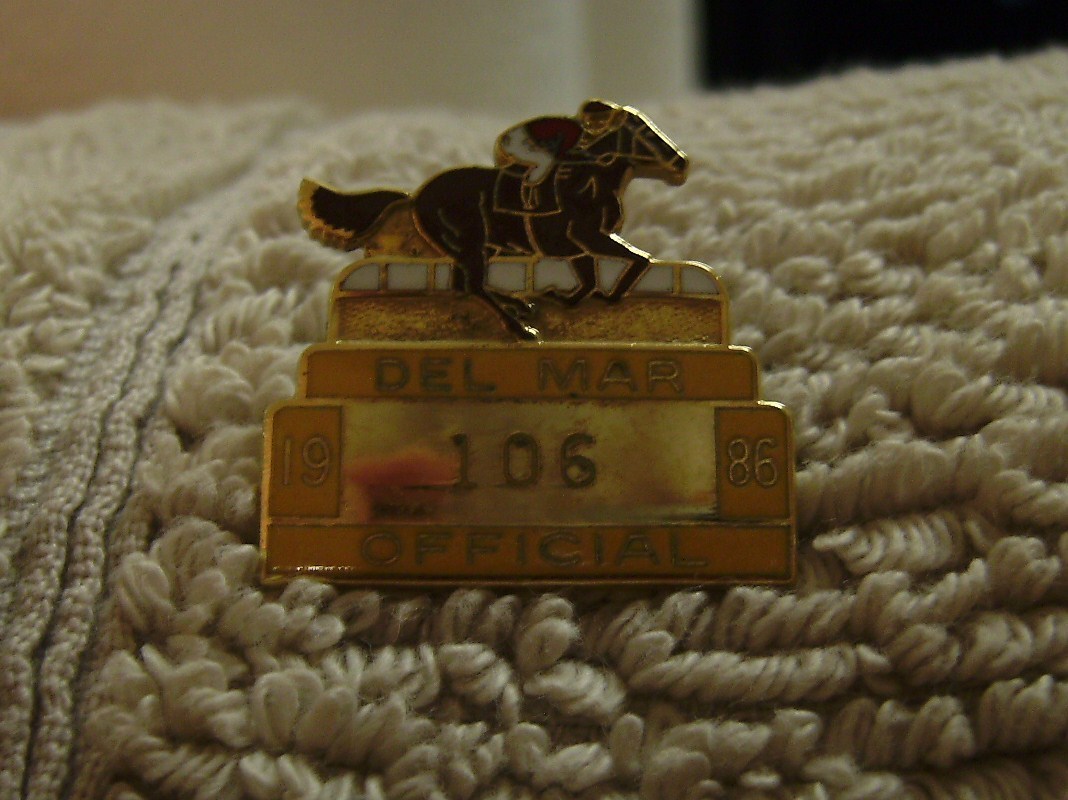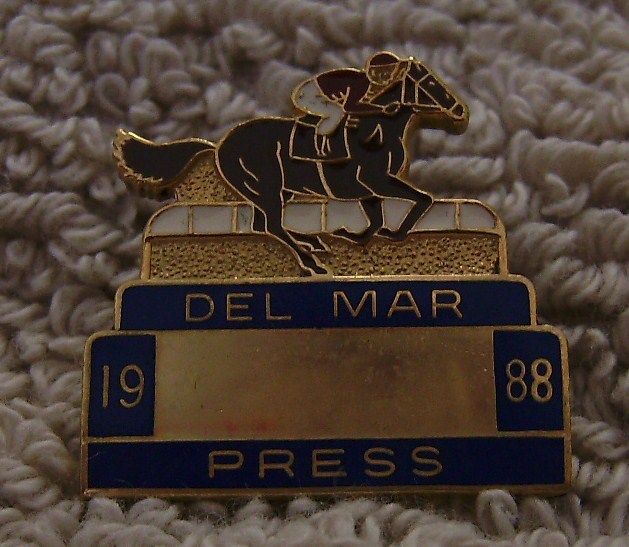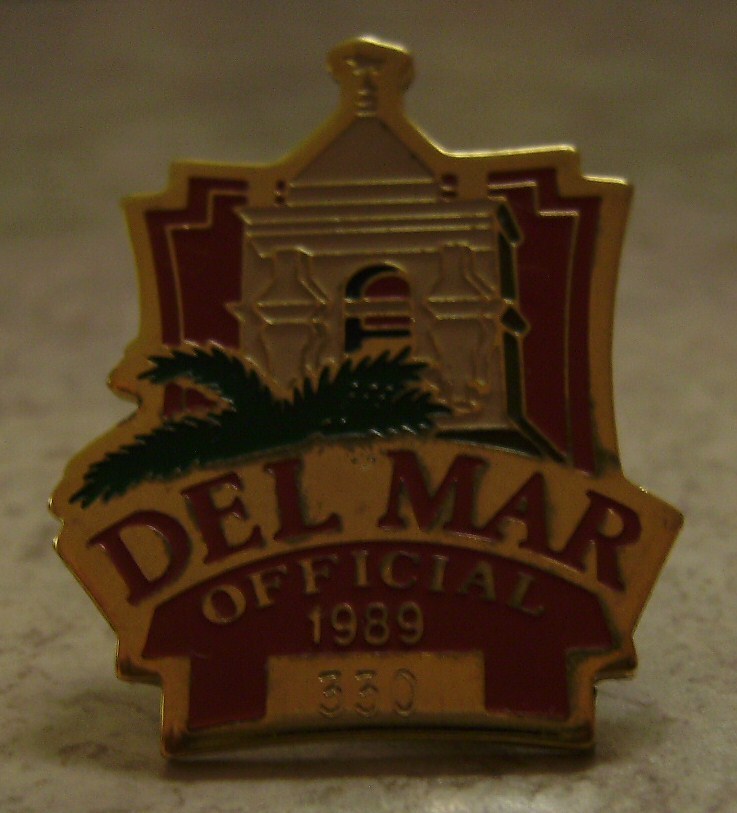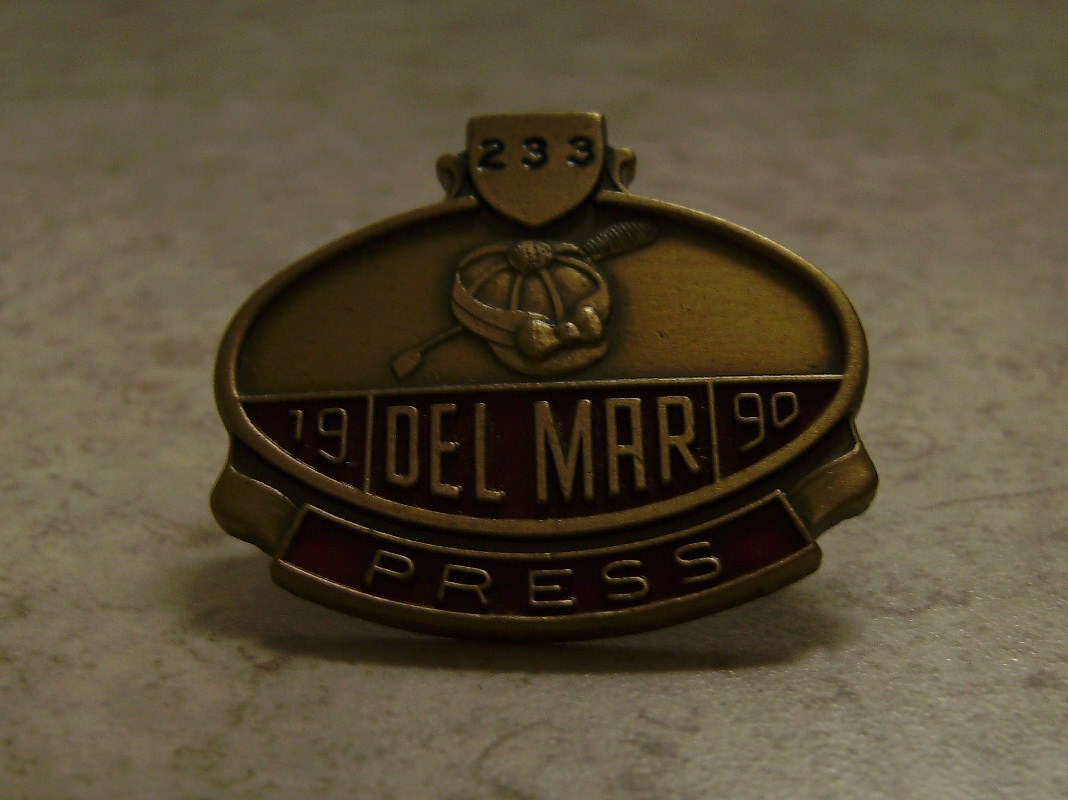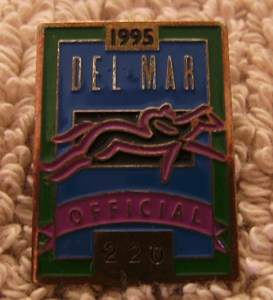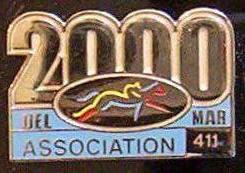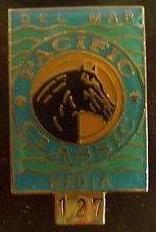 If you have badges, racecards, pictures of the racecourse or further details about the course, including your memories, then email johnwslusar@gmail.com