DETROIT RACECOURSE
Detroit racecourse was not the first to be opened in Michigan, that honour fell to the Detroit Fair Grounds track, in the State Fairgrounds, which opened its gates on 2nd September 1933. Racing could only take place because on 28th June of that year the state governor, William Comstock, had signed a law allowing wagering on horses. The very first race at the track was won by Mayco, and the track later witnessed the great Seabuiscuit triumph in handicaps and a famous match against War Admiral.
The Detroit Race Course first opened its gates some time later in 1950 and the management sought to maximise the crowd by timing opening to coincide with the end of the day for its local car workers. The main race at the track was the Michigan Mile which, ironically, was run over a distance just beyond a mile. The photo below shows a victorious Tacheone winning for owner C H Dursch, ridden by N Pierson and trained by an excellent trainer of the time Ben Stutts.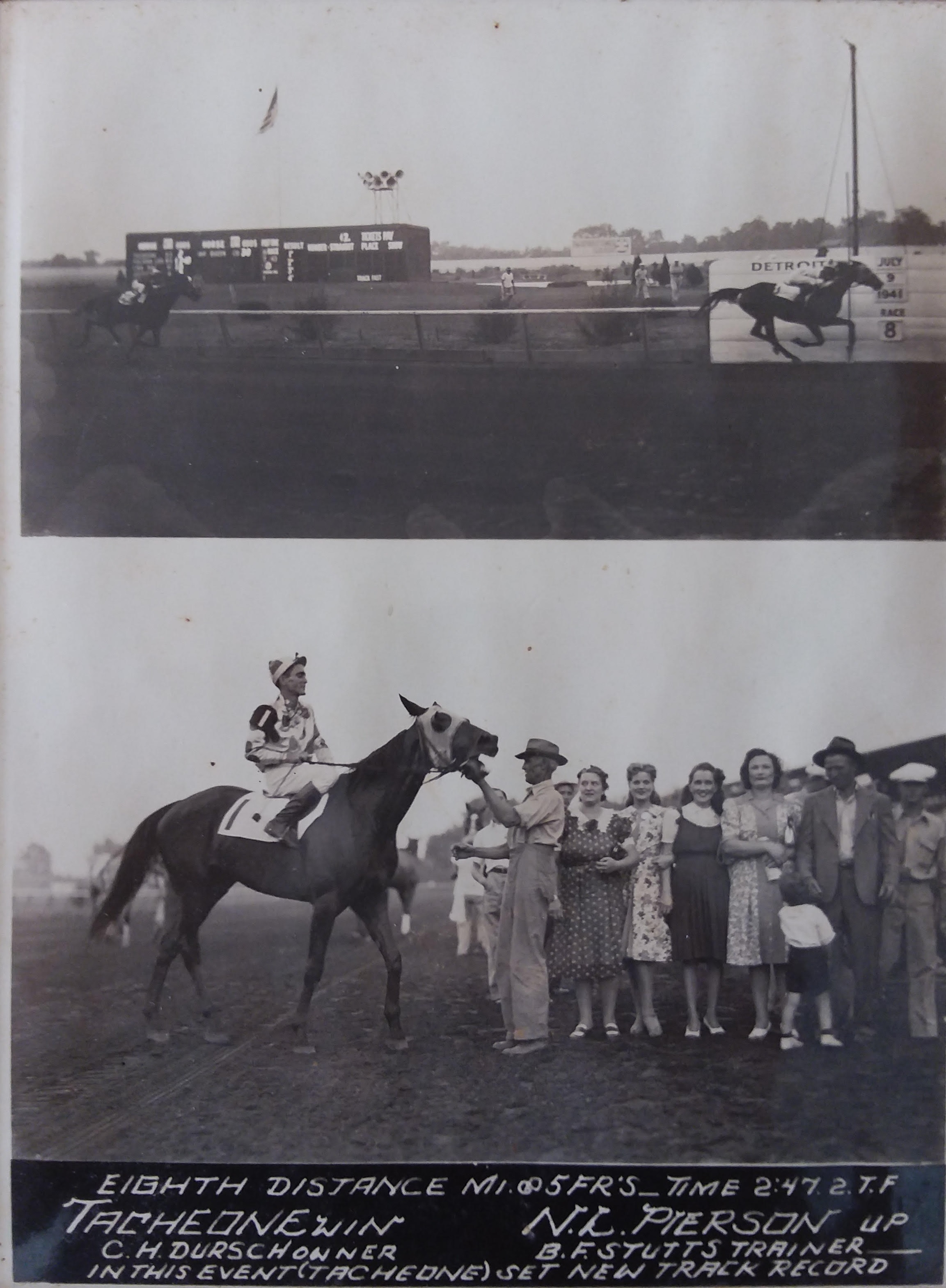 The track did begin to suffer from reduced crowds in the early 1990's and track closure looked inevitable. The track finally closed on 8th November 1998 with the final race being won by Southern Flavour, ridden by L C Knight and trained by Farley Knight.
If you have badges, racecards, pictures of the racecourse or further details about the course, including your memories, then email johnwslusar@gmail.com