FLORIDA DOWNS RACECOURSE
Tampa Bay Downs, north of Tampa, opened its doors to racegoers for the first time in 1926. It has had a number of name changes as new management has taken over each time but has always attracted large crowds on what is a relatively small, one mile oval dirt track racing circuit. The Tampa course was founded by Harvey Mayers and Colonel Matt Winn. In 1946 it changed its name to Sunshine Park.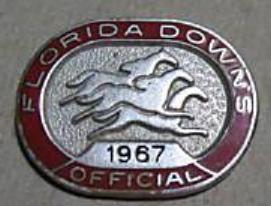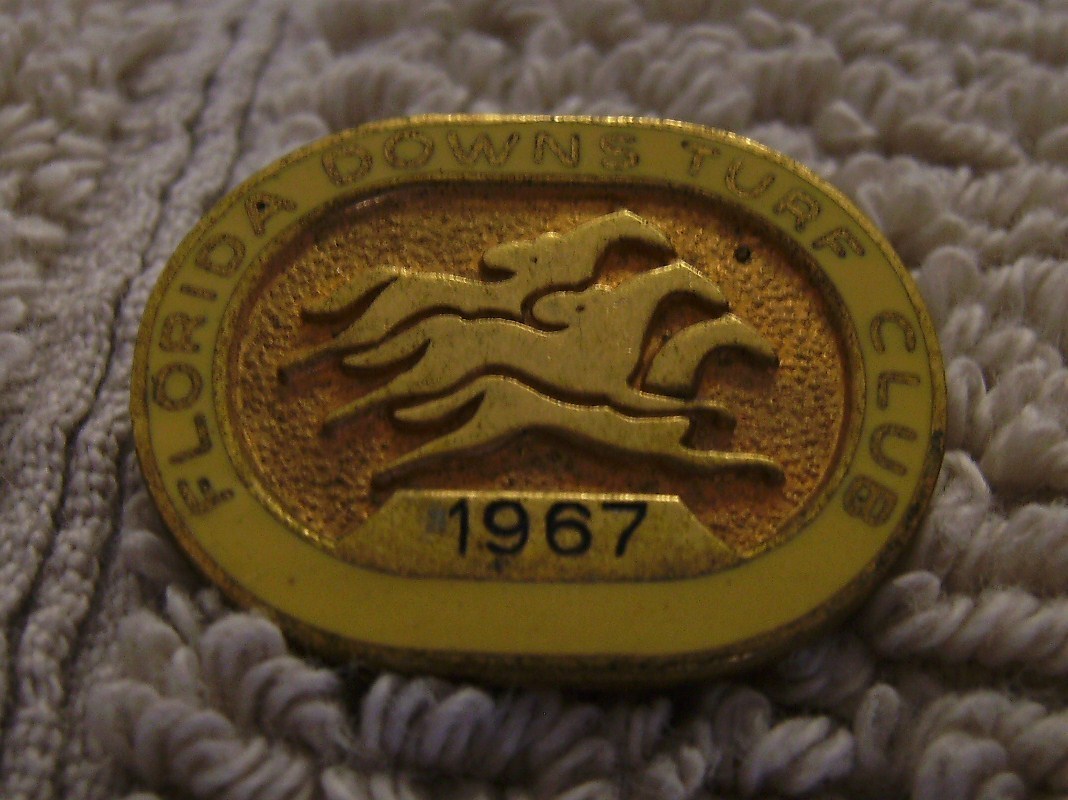 The Florida racetrack of Sunshine Park first opened for racing in 1926 when known as Tampa Downs. In 1943 the track had closed for racing due to the Second World War, and the US Army used the facility for their training programmes. By 1946, once the War was over, the track reopened with upgraded facilities, including electric tote and starting gates, and was called Sunshine Park.
In 1965 it was rebranded yet again under the name of Florida Downs and Turf Club. By 1980 it was renamed again as Tampa Bay Downs.
I am grateful to our American Racing correspondent Richard Gauthier for the scans of badges shown on this page.
The course was taken over by a new management group in 1965 and changed its name to its current Florida Downs racecourse.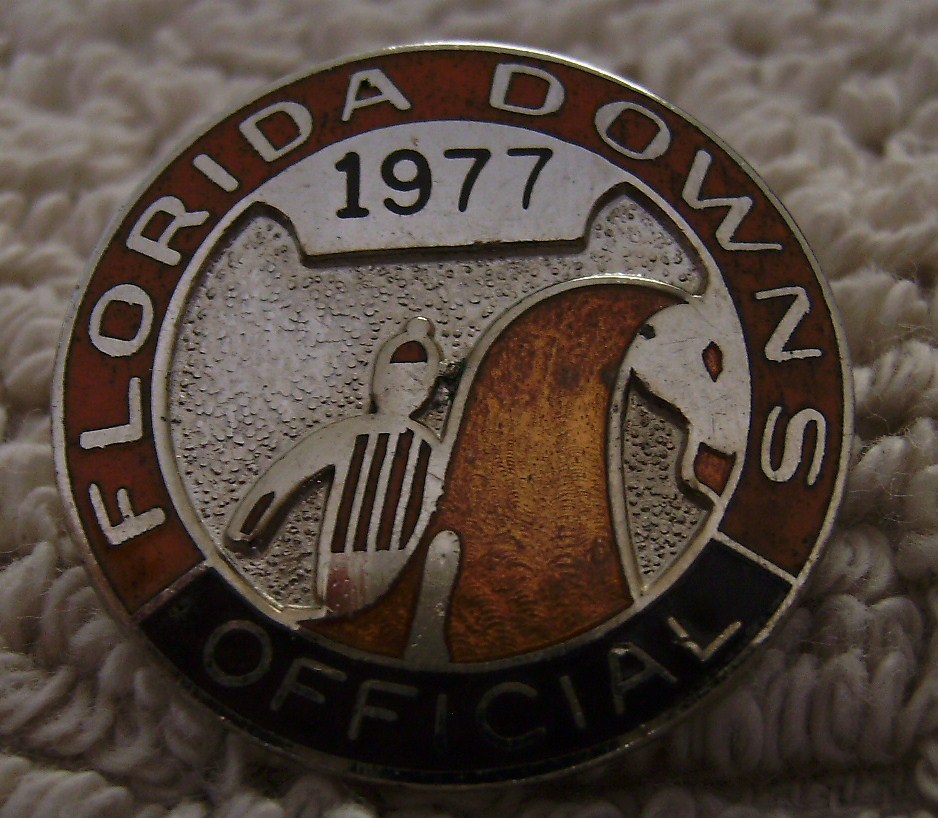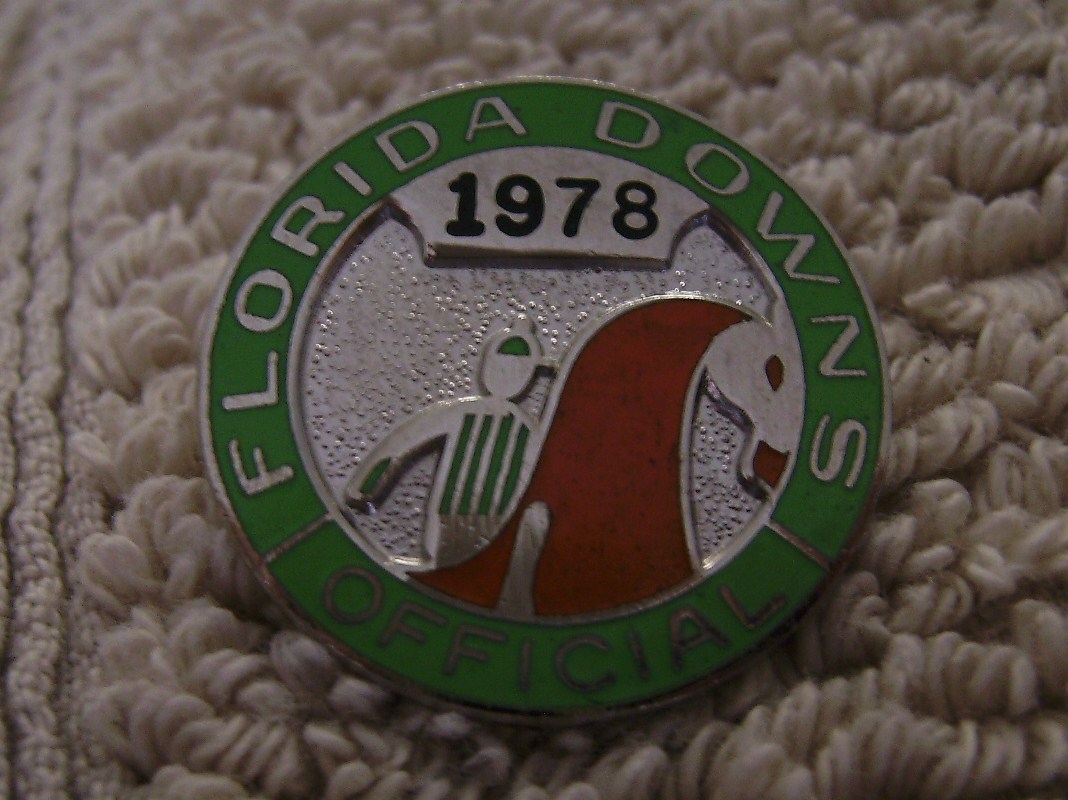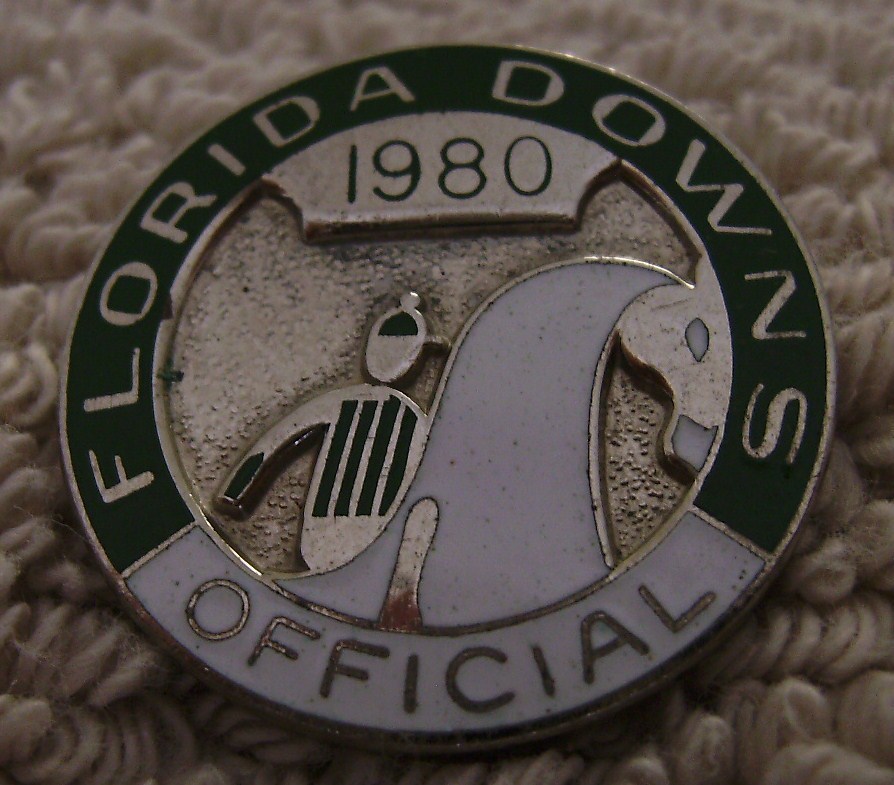 In 1998 the course was extended by almost a mile to include a chute. It does not hold any Group One or Two races but has a number of Group Three events.
It hosts the Endeavour Breeders Cup Stakes run over 8 and a half furlongs since 2000 when the inaugural winner was Office Miss. The most recent 2008 winner was Dreaming of Anna.

A further Group Three race is the Florida Oaks which is also over 8 and a half furlongs and was run for the first time in 1984. That first winner was Sure to Explode and the latest winner Awesome Chic.

The third Group race at the track is the Tampa Bay Derby which was initially run in 1981 when won by Paristo. The 2008 winner was Big Truck.
If you have badges, racecards, pictures of the racecourse or further details about the course, including your memories, then email johnwslusar@gmail.com