HIALEAH PARK RACECOURSE
The Hialeah Park, at Miami in the state of Florida, opened in 1921 and first witnessed racing on 25th January 1925. It was a picturesque racecourse which could boast flamingos imported from Cuba in 1932. Tragedy struck the course in 1926 when a hurricane destroyed the grandstand, but it was rebuilt and by 1930 the course flourished as one of the most beautiful in America after being sold to Joseph Wodener from Philadelphia. Its principal races in the early days were the Flamingos Stakes, the Seminole Stakes, the Everglades Stakes and the Widener Handicap. The Widener Stakes was named after Joseph Widener and was a Group One race run over 10 furlongs for the first time in 1938 when the great War Admiral was the winner. The 2001 race was to be the last and was won by Albert the Great. The Flamingo Stakes was first run over 9 furlongs in 1926 when won by Torcher. However, in its early days it was known as the Florida Derby. In 1937 it became the Flamingo Stakes and was won by Court Scandal. It was contested for the final time in April 2001 when Thunder Blitz was victorious. By May the track had closed.
The photo below shows yet another victory for Gin Champ on 1st February 1954 for trainer Ben Stutts.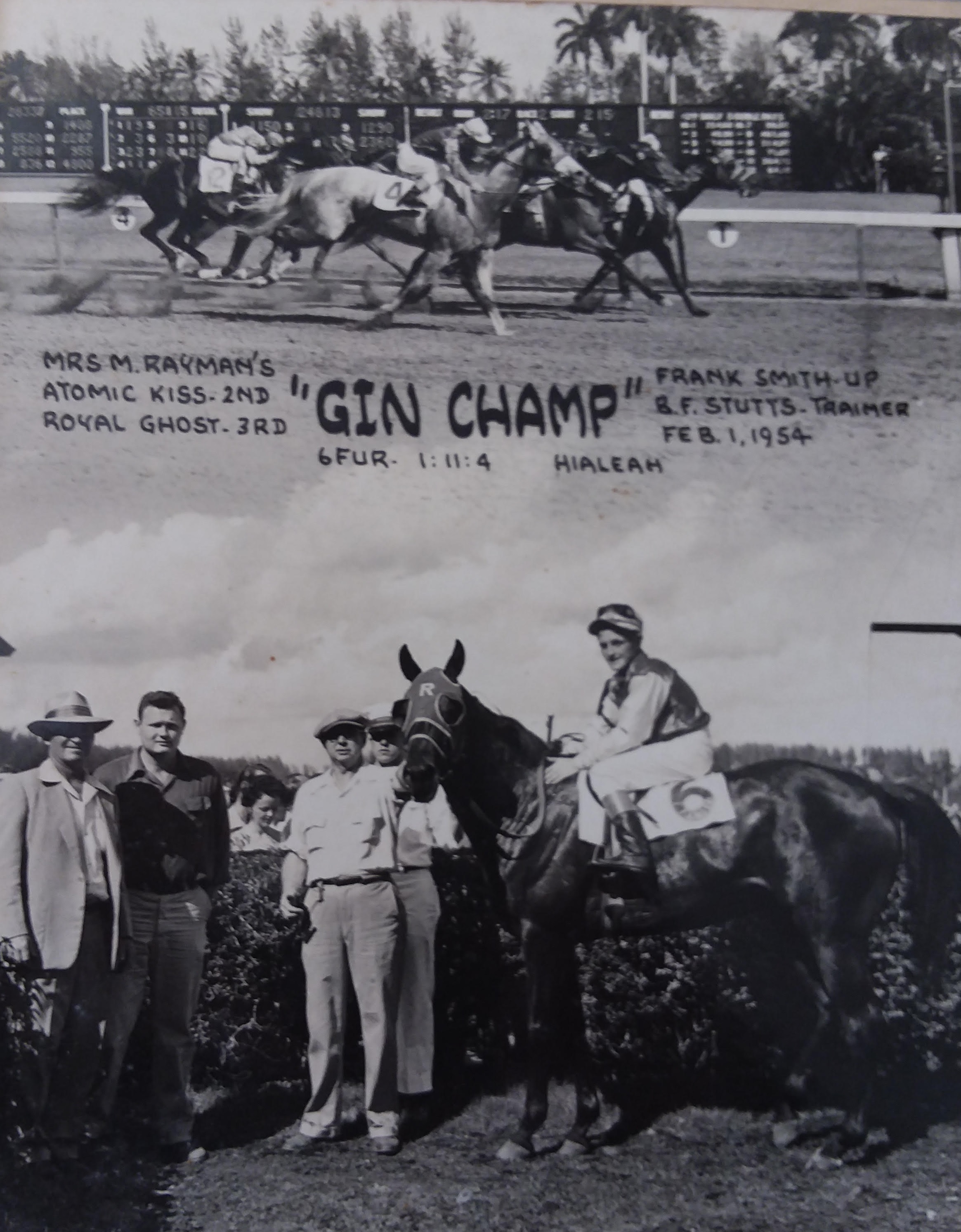 I am grateful to our American Racing Correspondent Richard Gauthier for the scan shown below:-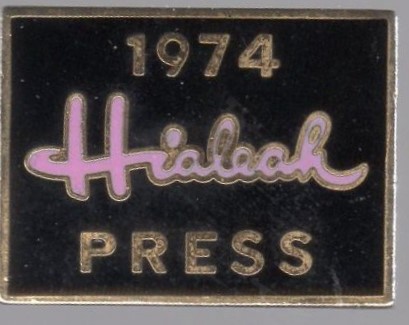 The racecourse closed on 22nd May 2001 with the final race of that era being won by Cheeky Miss trained by Stephen Di Mauro and ridden by E. O. Nunez.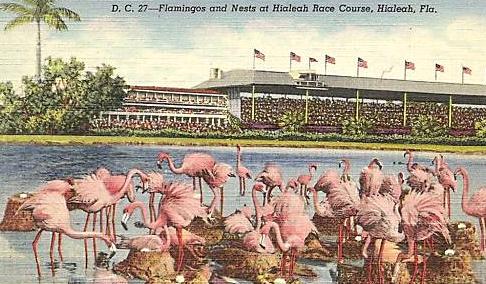 I am grateful to Paul Rich who notes that Hialeah has reopened (three years ago) and runs a quarter horse meeting in December and January. Although it is eligible to run Thoroughbreds, no meeting has been scheduled.
If you have badges, racecards, pictures of the racecourse or further details about the course, including your memories, then email johnwslusar@gmail.com