KARACHI RACECOURSE
The Karachi Race Club was formed in 1913 and the racecourse was based near to the Cantonment Railway Station.
Racing continued at that early site until the final meeting took place in 1987.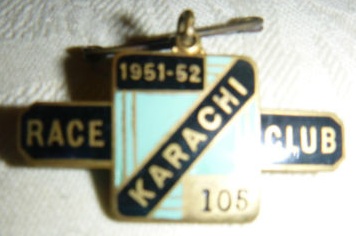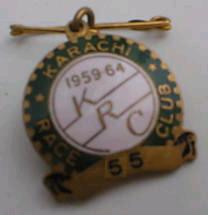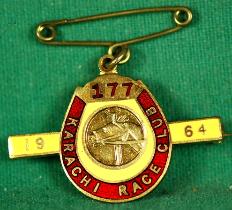 The Club then transferred to its current location at Deh Safroom. Feature races at the track are the Karachi Derby and the New Year Cup.
Its principal race is the Quaid-i-Azam Gold Cup run over 2400 metres. In a recent running in December 2008 it was won by Naseeb.
If you have badges, racecards, pictures of the racecourse or further details about the course, including your memories, then email johnslusar@fsmail.net