KEENELAND RACECOURSE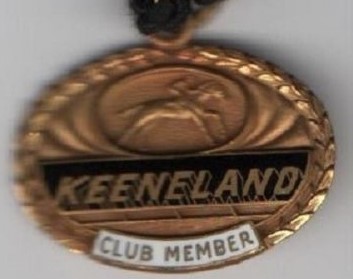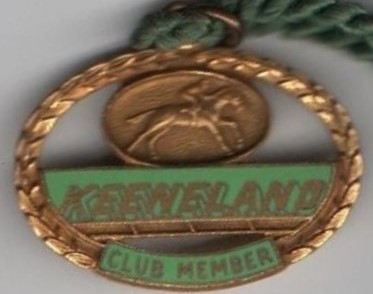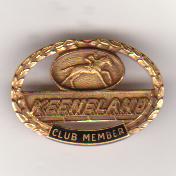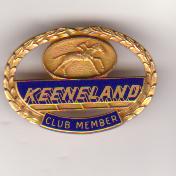 Lexington, Kentucky is the home of Keeneland racecourse which was opened in 1936 and administered by the Keeneland Association Limited. Built on land owned by the wealthy Jack Keene, it was his vision to have his own racecourse, and flat racing has taken place regularly in the Spring and Summer months from April to October ever since.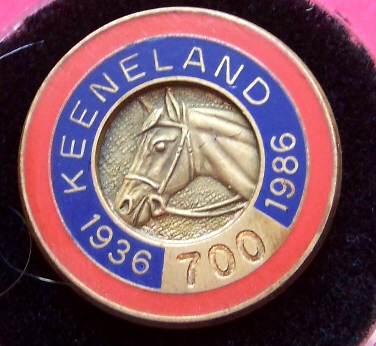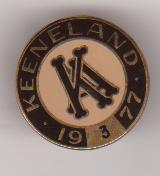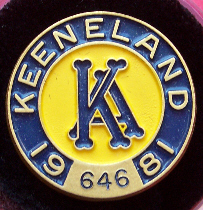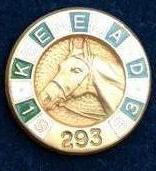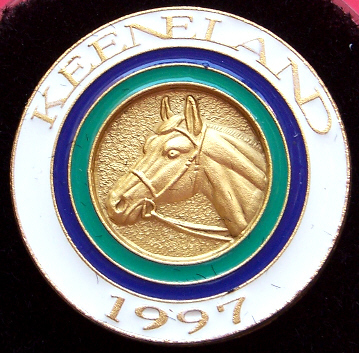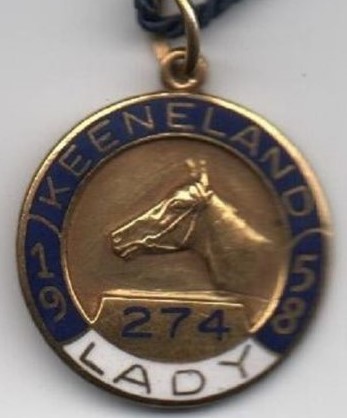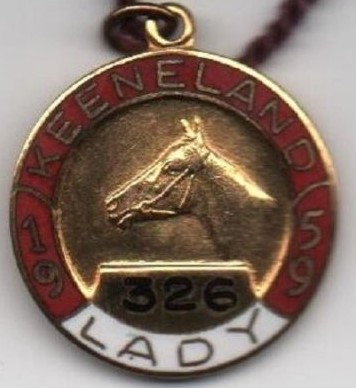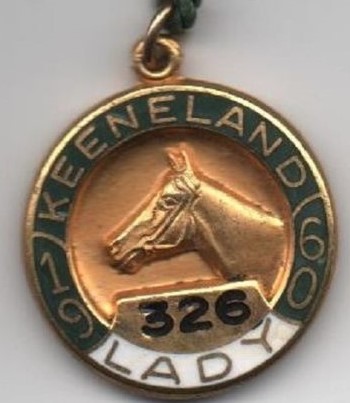 In 1985 a grass track was added to supplement the original dirt track, and in 2006 a further change was to an all-weather surface. I am grateful to our American Racing Correspondent Richard Gauthier for the badge scans shown on the page.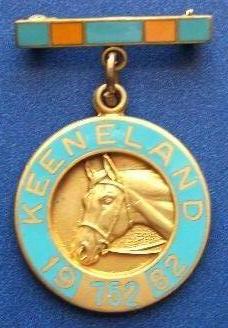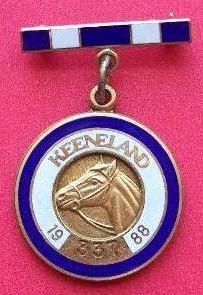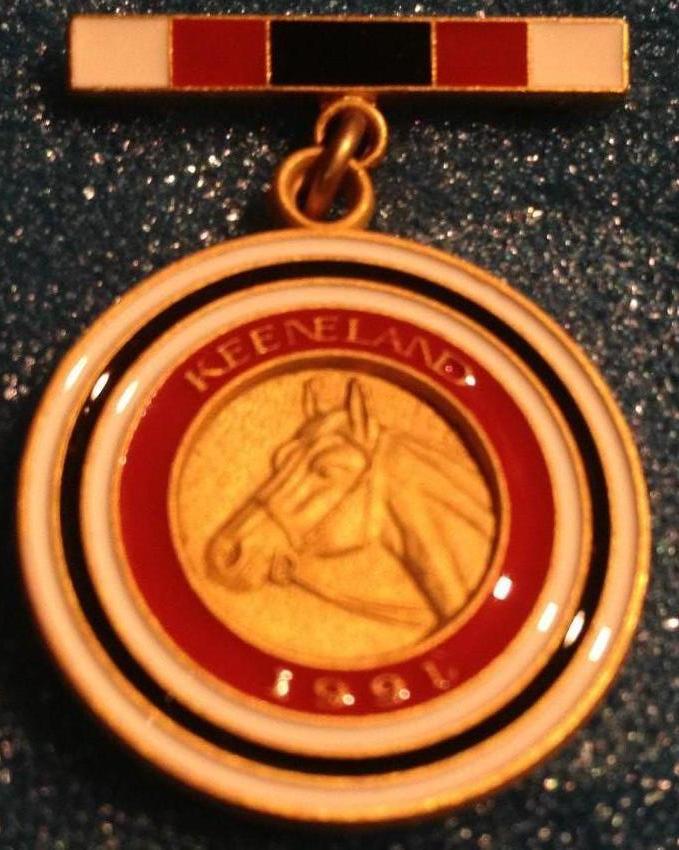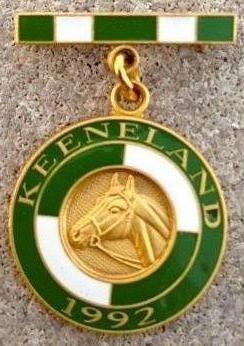 The course hosts 11 Group One races annually, including the Blue Grass Stakes, the Turf Mile and the Breeder's Futurity Stakes. The Blue Grass, for 3 year olds run over 9 furlongs, has been run in Kentucky since 1911 being first run at the Keeneland Association racecourse. However, it moved to Keeneland in 1937 when won by Fencing, and the most recent 2008 winner was Monba. The Shadwell Turf Mile was introduced in 1986 for 3 year olds and upwards, with Leprechauns Wish, ridden by Jerry Bailey, winning the first event. More recently Thorn Song has been victorious.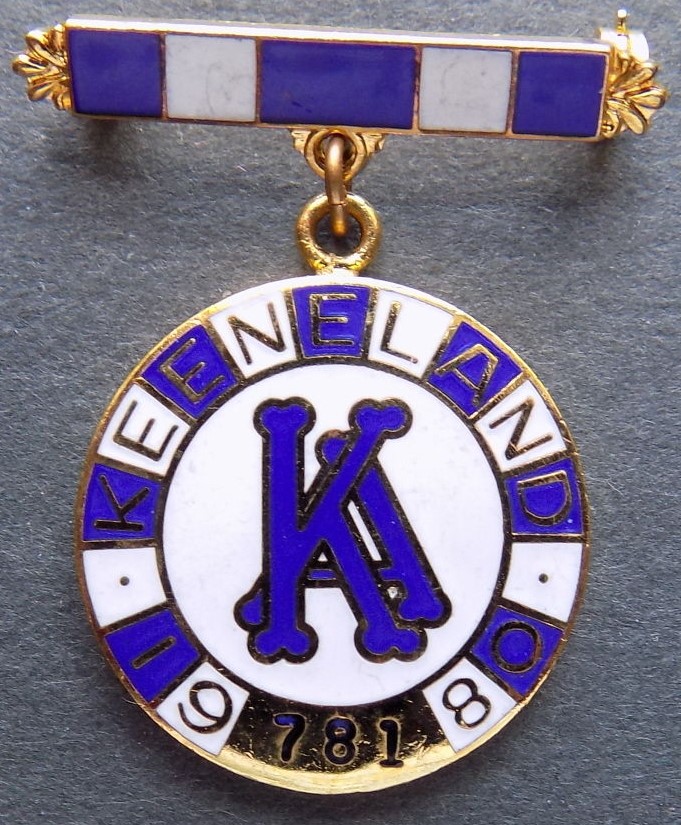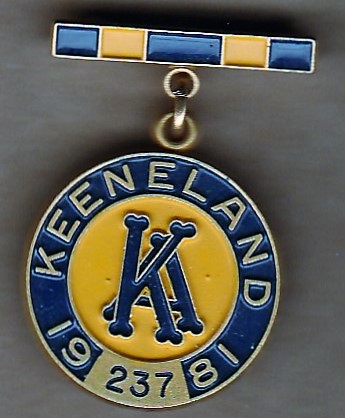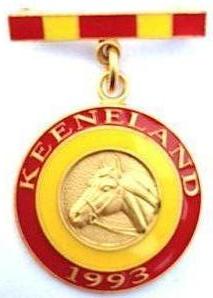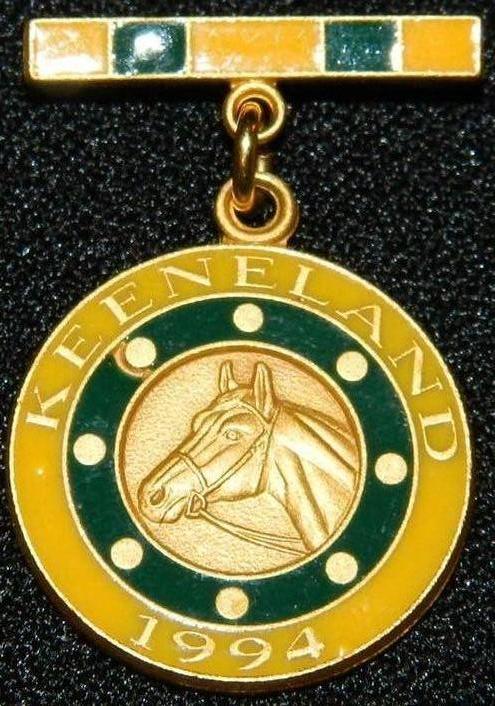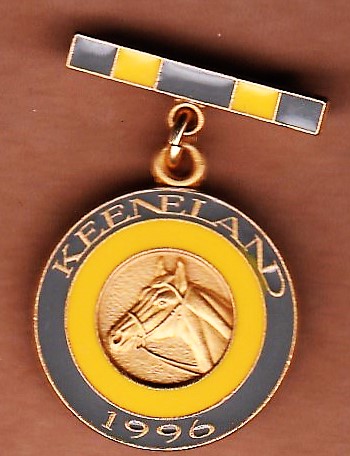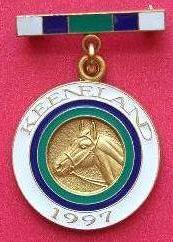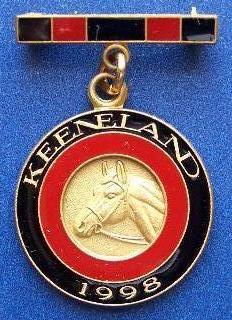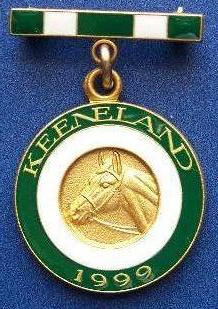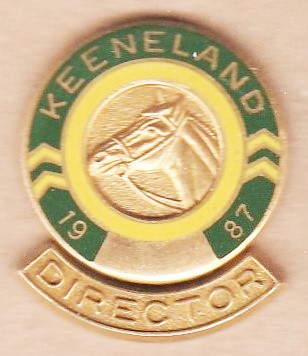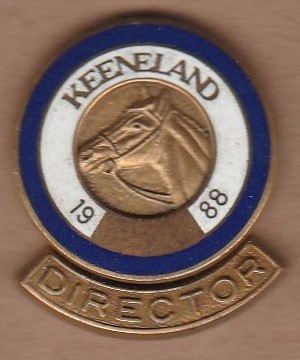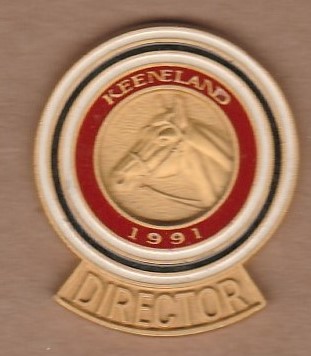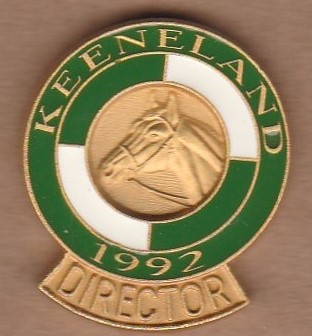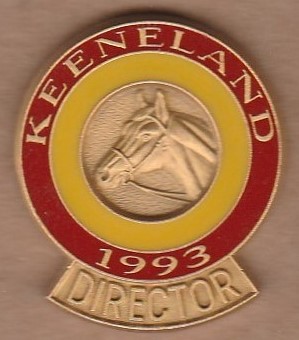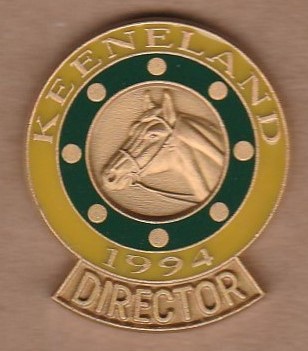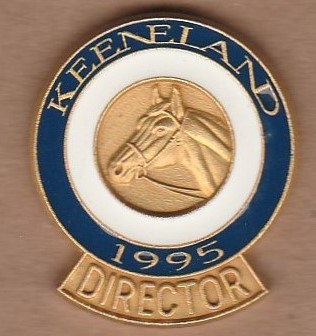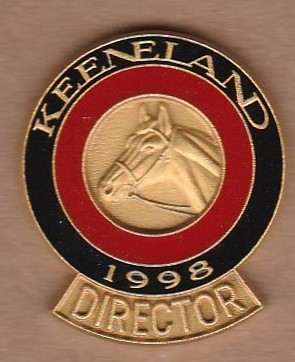 The most famous race to be held annually at the track is the Breeder's Futurity Stakes for 2 year olds over 8 and a hlaf furlongs. It was first run in 1910 at Keeneland Association racecourse but switched to this track in 1938 when Johnstown was successful. The latest renewal in 2008 saw the John Best trained Square Eddie claim victory.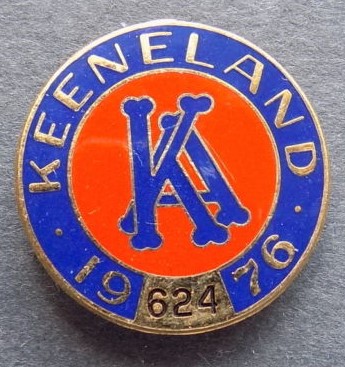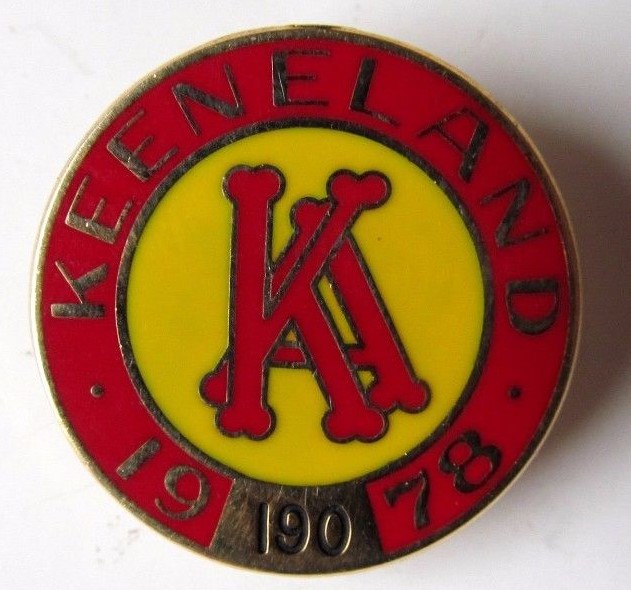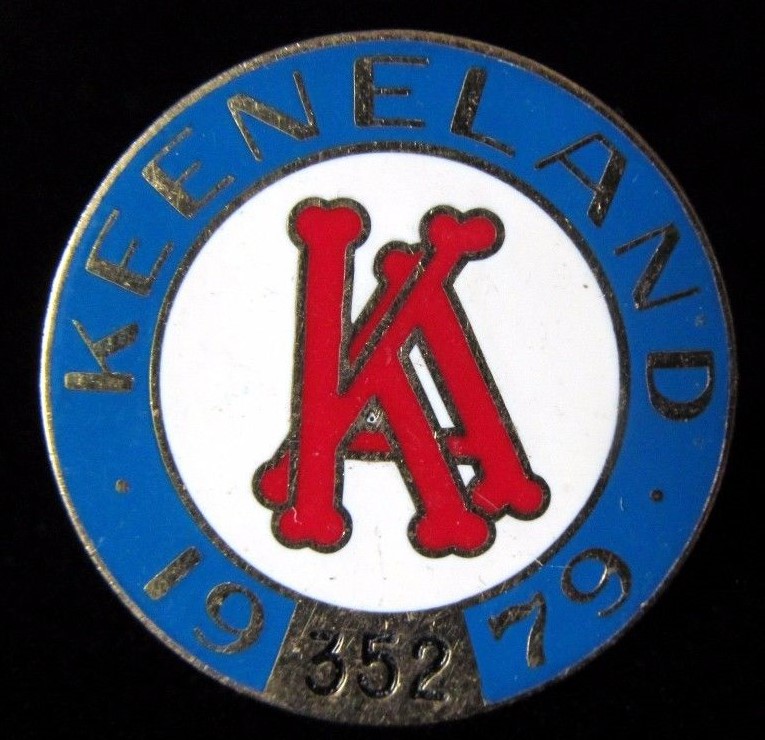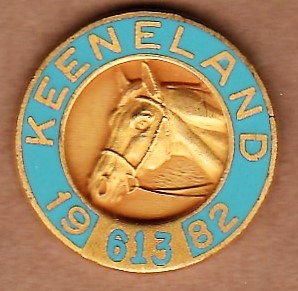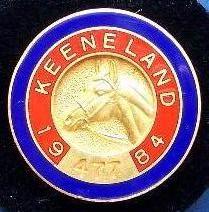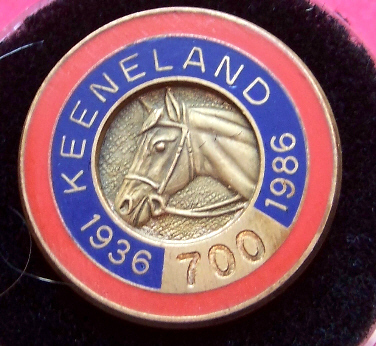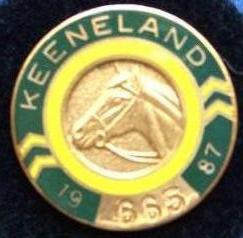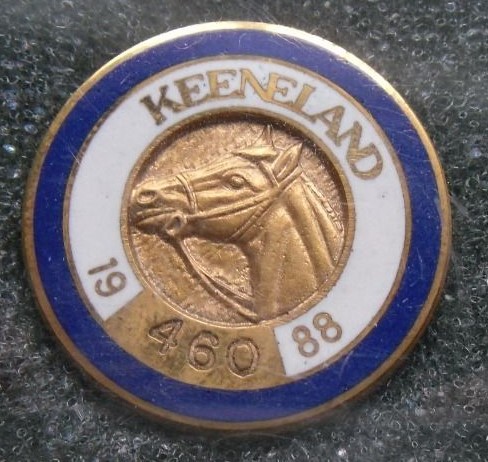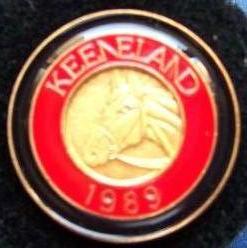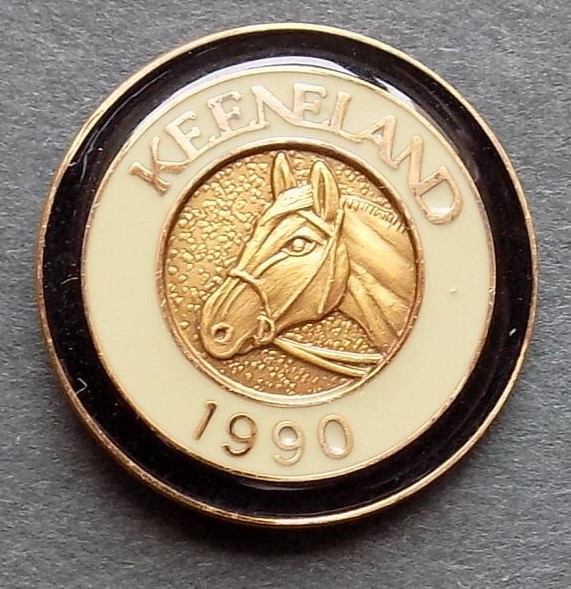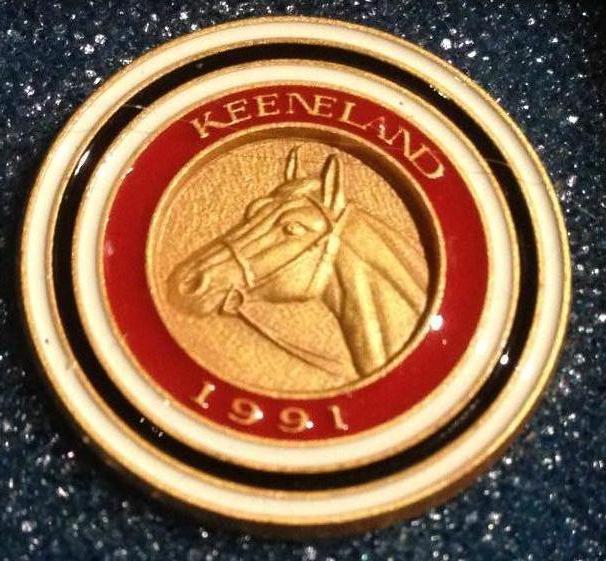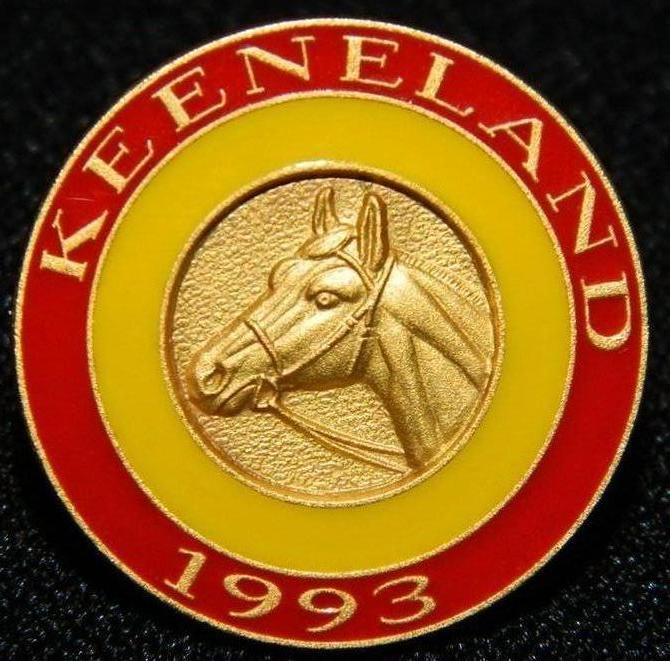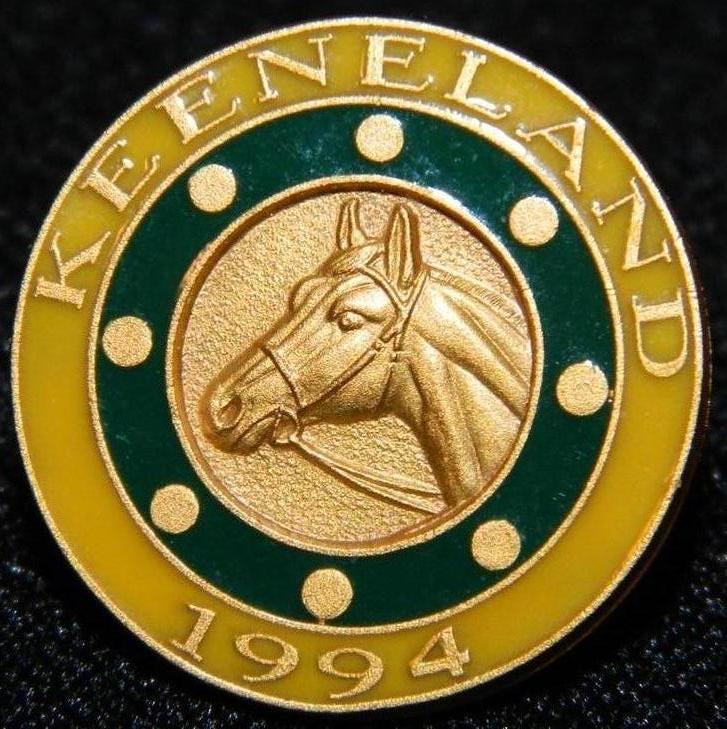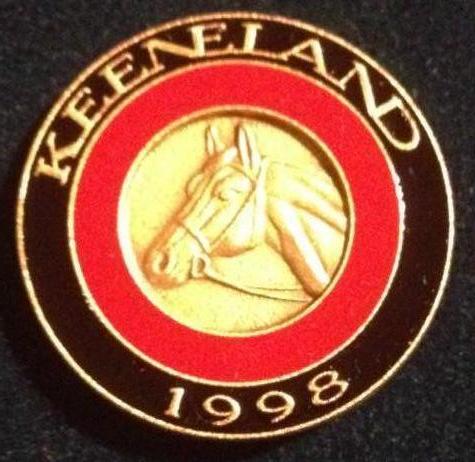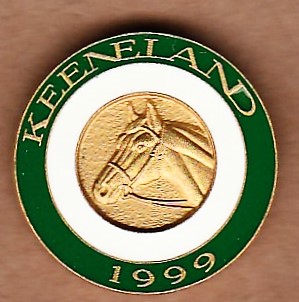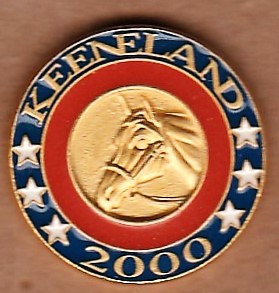 The set of badges shown below are a very rare group of Directors, Corporate, Gents and Ladies badges courtesy of Richard Gauthier from his magnificent collection.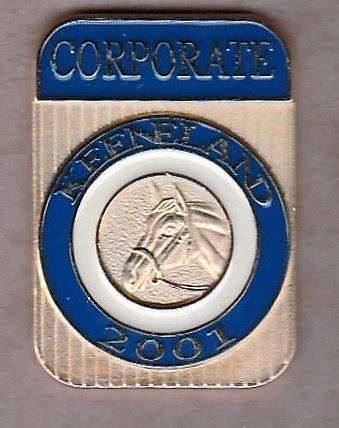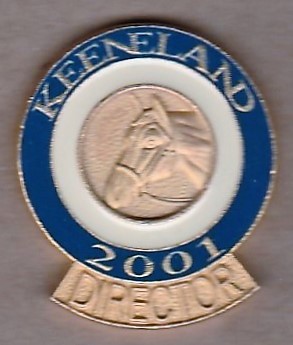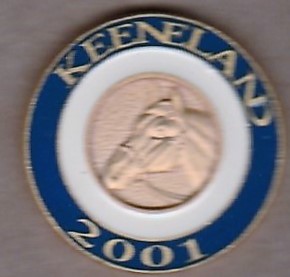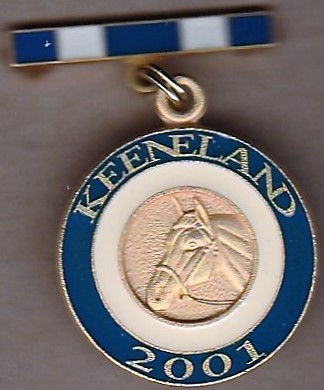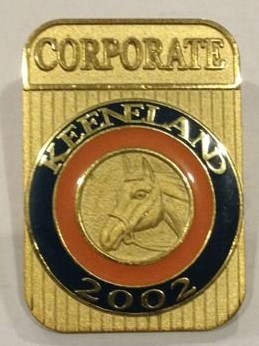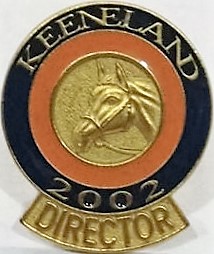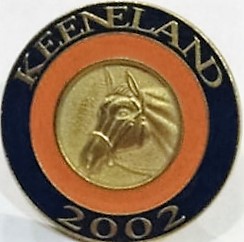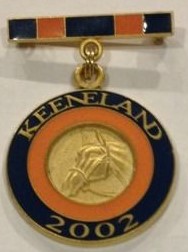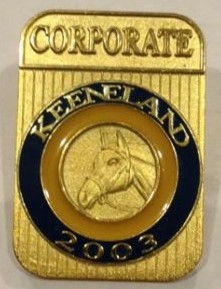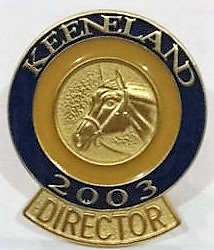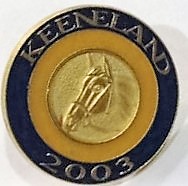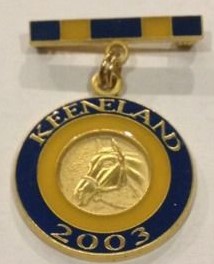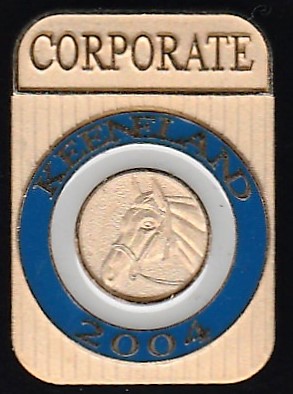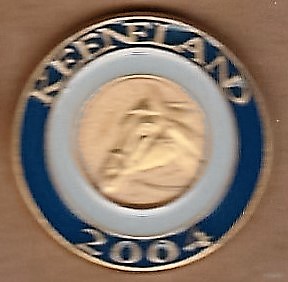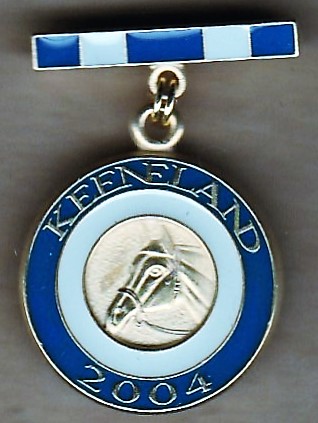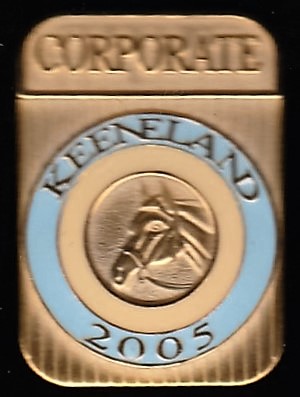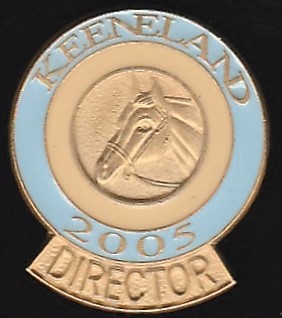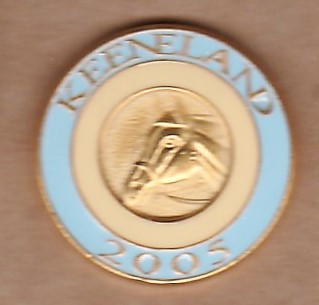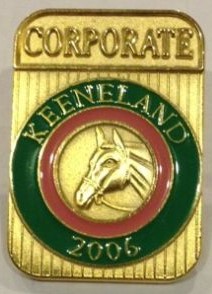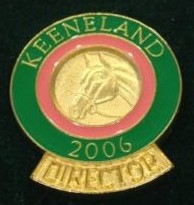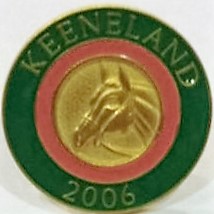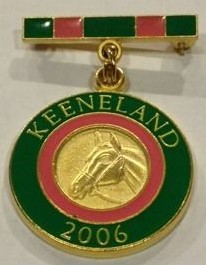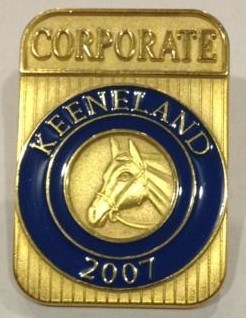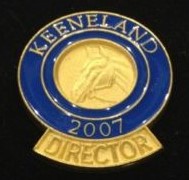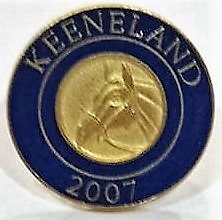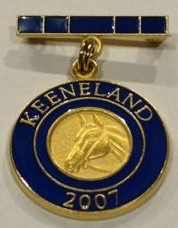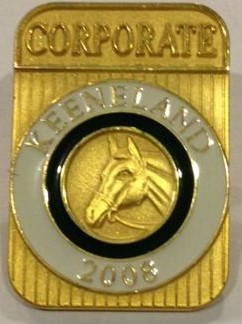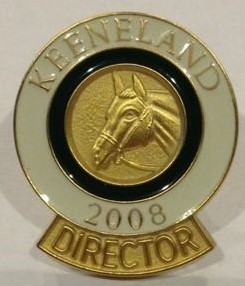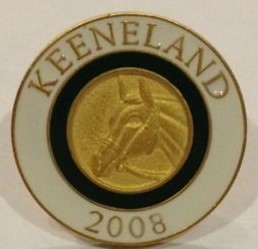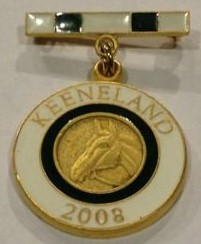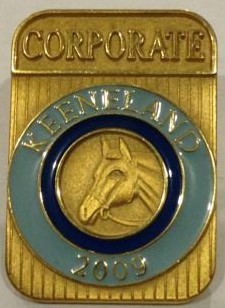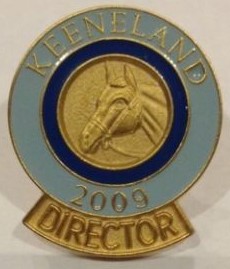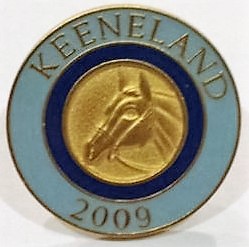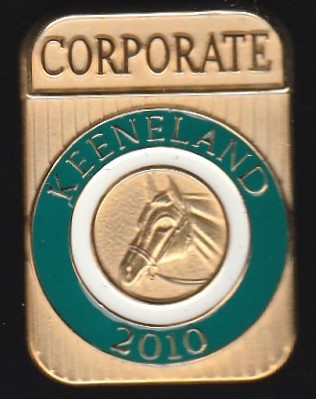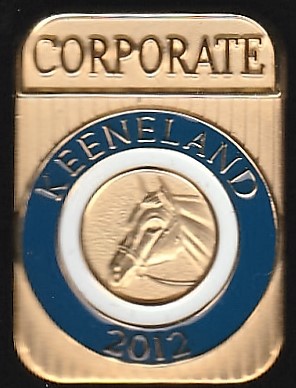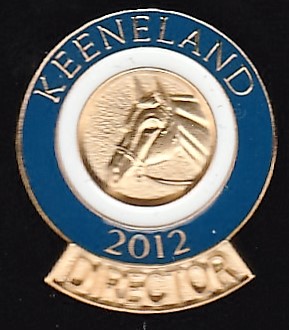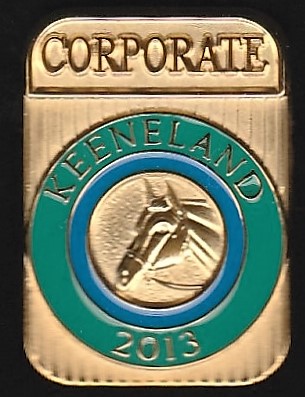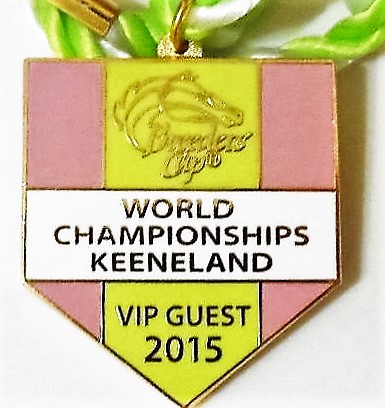 If you have badges, racecards, pictures of the racecourse or further details about the course, including your memories, then email johnwslusar@gmail.com