MONMOUTH PARK RACECOURSE
Situated in Oceanport, New Jersey, the racecourse at Monmouth Park opened its gates in 1870. The first meeting was held on 30th July 1870, although it only lasted for 3 years in this first stint. The track reopened in 1882 but had to close again in 1894 when tote betting in the state became illegal.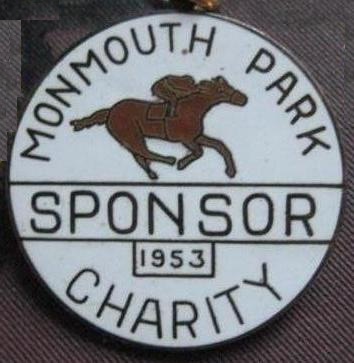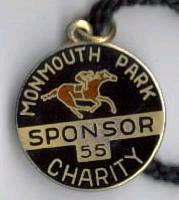 It was to be some 52 years before Monmouth Park Jockey Club was formed to take advantage of the change in the law. The ifrst meeting of the new era, and New Monmouth Park, was on 19th June 1946.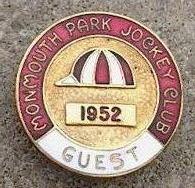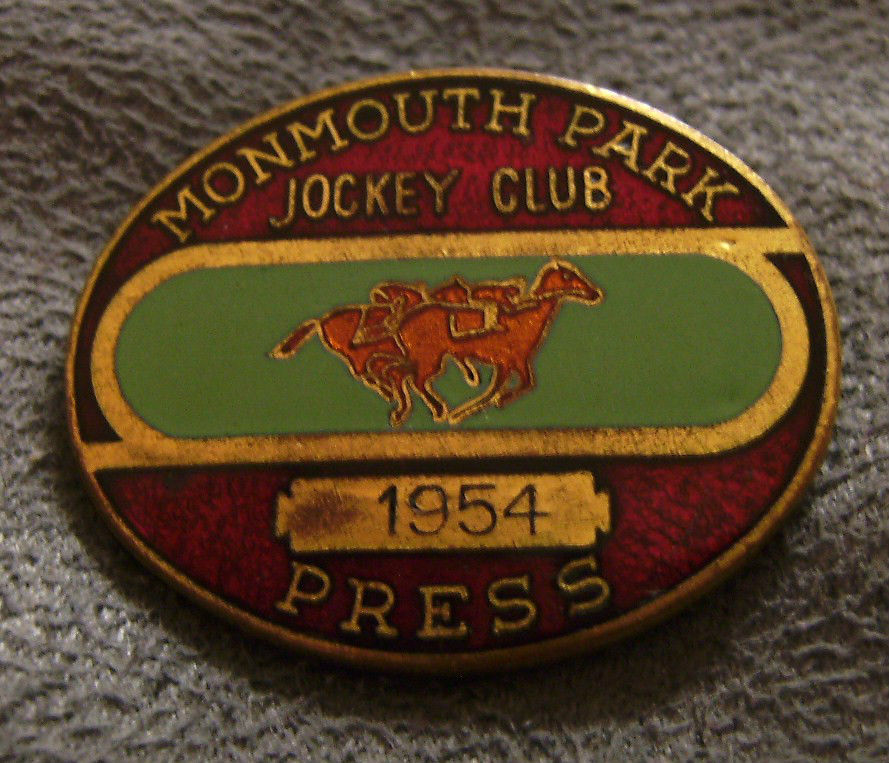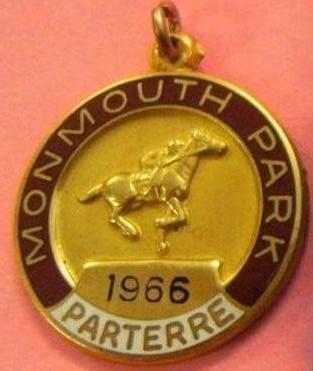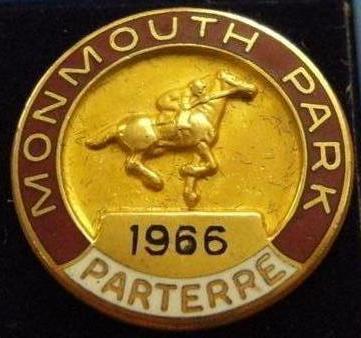 The Jersey Derby was first run on 7th June 1864 ar Paterson in New Jersey. By 1942 it had moved to the Garden State Park Racecourse, and is now contested at Monmouth Park. The 2012 winner was Howe Great ridden by Joe Bravo.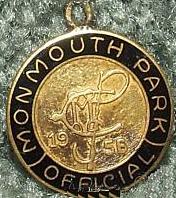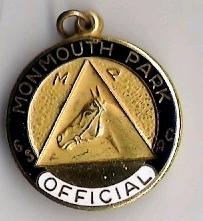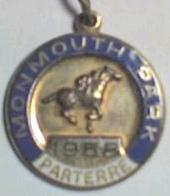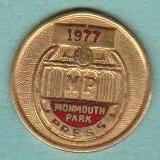 The photo below shows trainer Ben Stutts chalking up yet another victory at the track on 26th June 1951 with Deep Texas.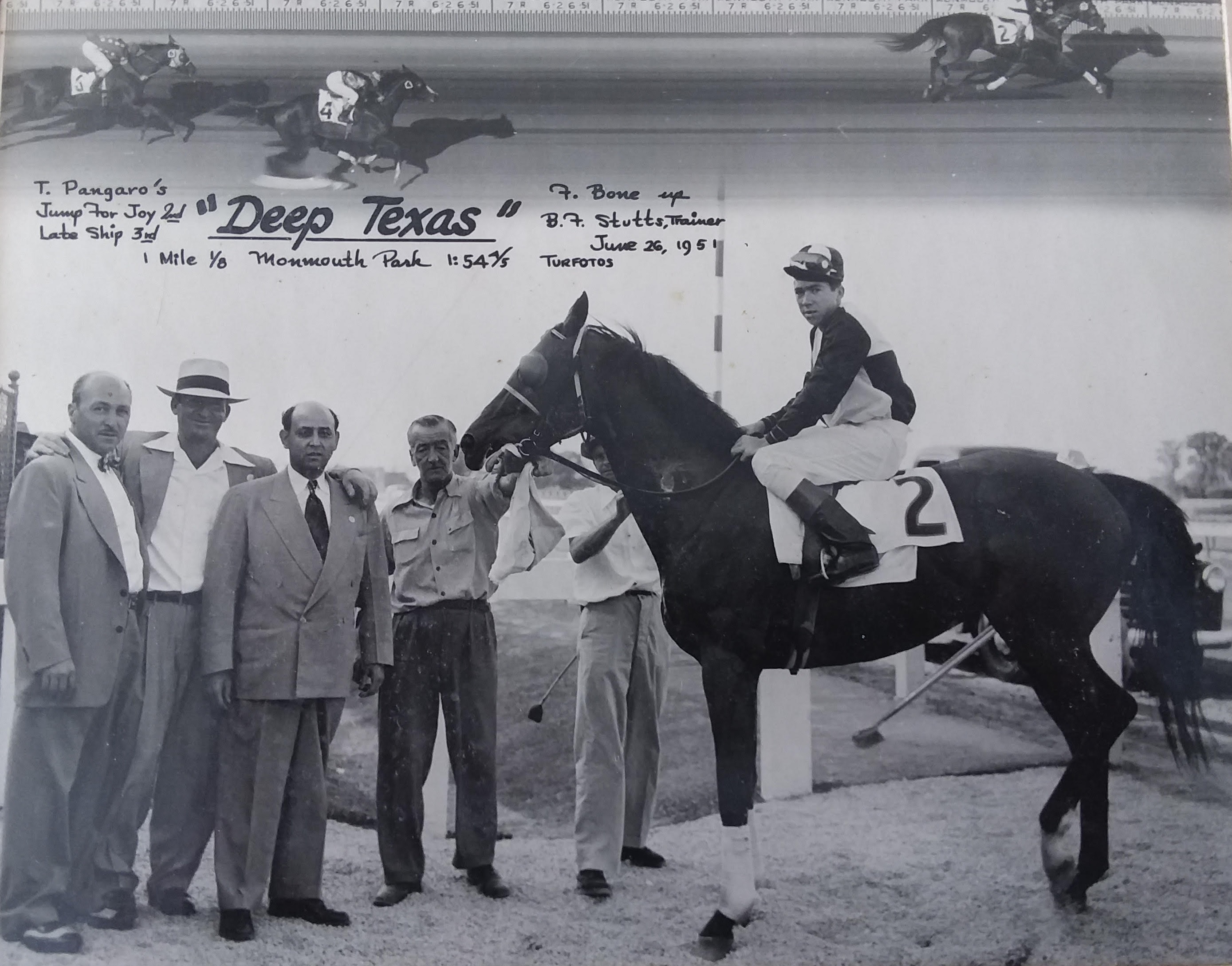 Its two principal Group One races are the Haskell Invitational Handicap and the United Nations Handicap. The Haskell is named after Amory Haskell, President of the club from 1893 to 1966, the racecbeing run over 9 furlongs for 3 year olds. The inaugural winner in 1968 was Ballustrade, while the 2008 event was won by Big Brown. In 2012 Rafael Bejarano rode Paynter to victory.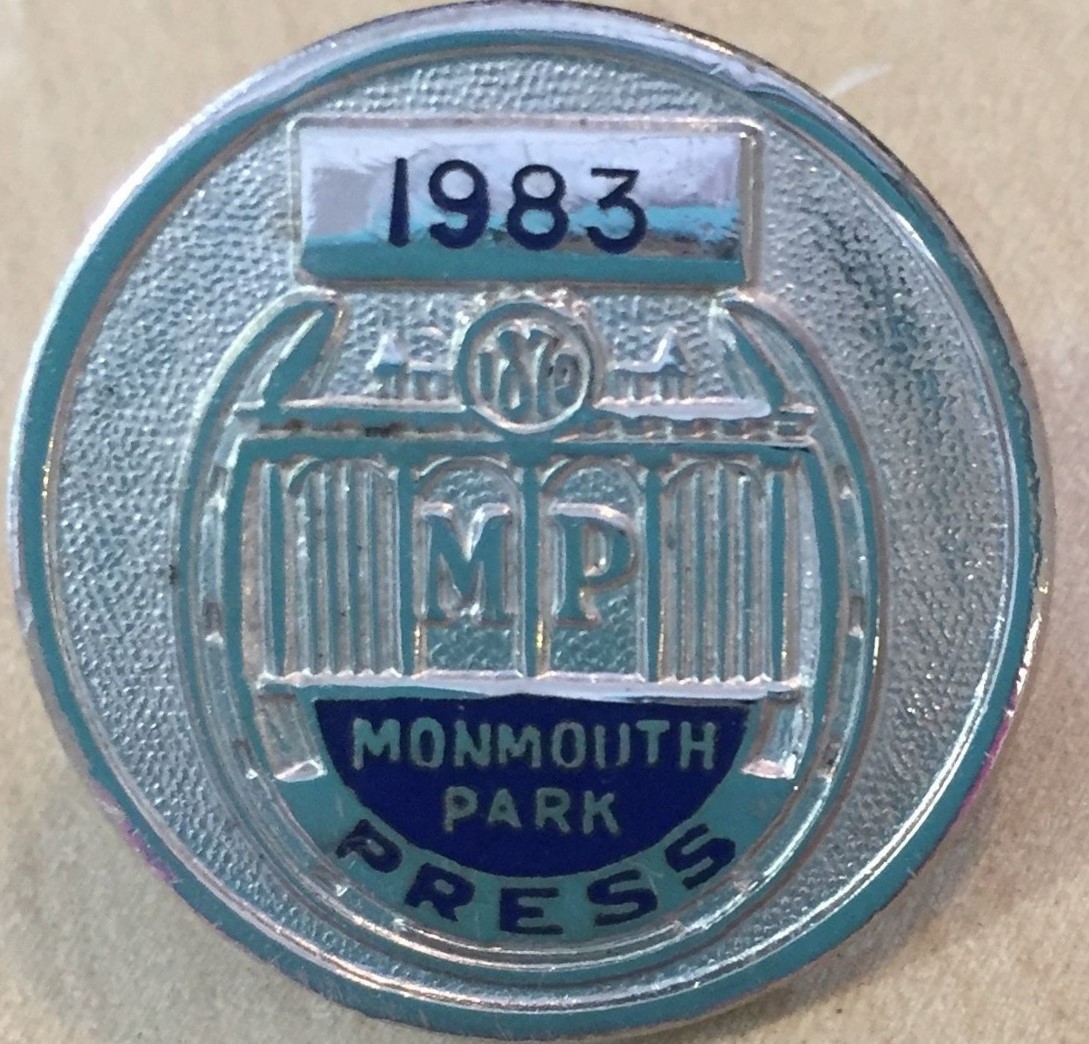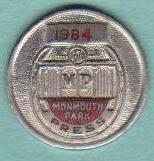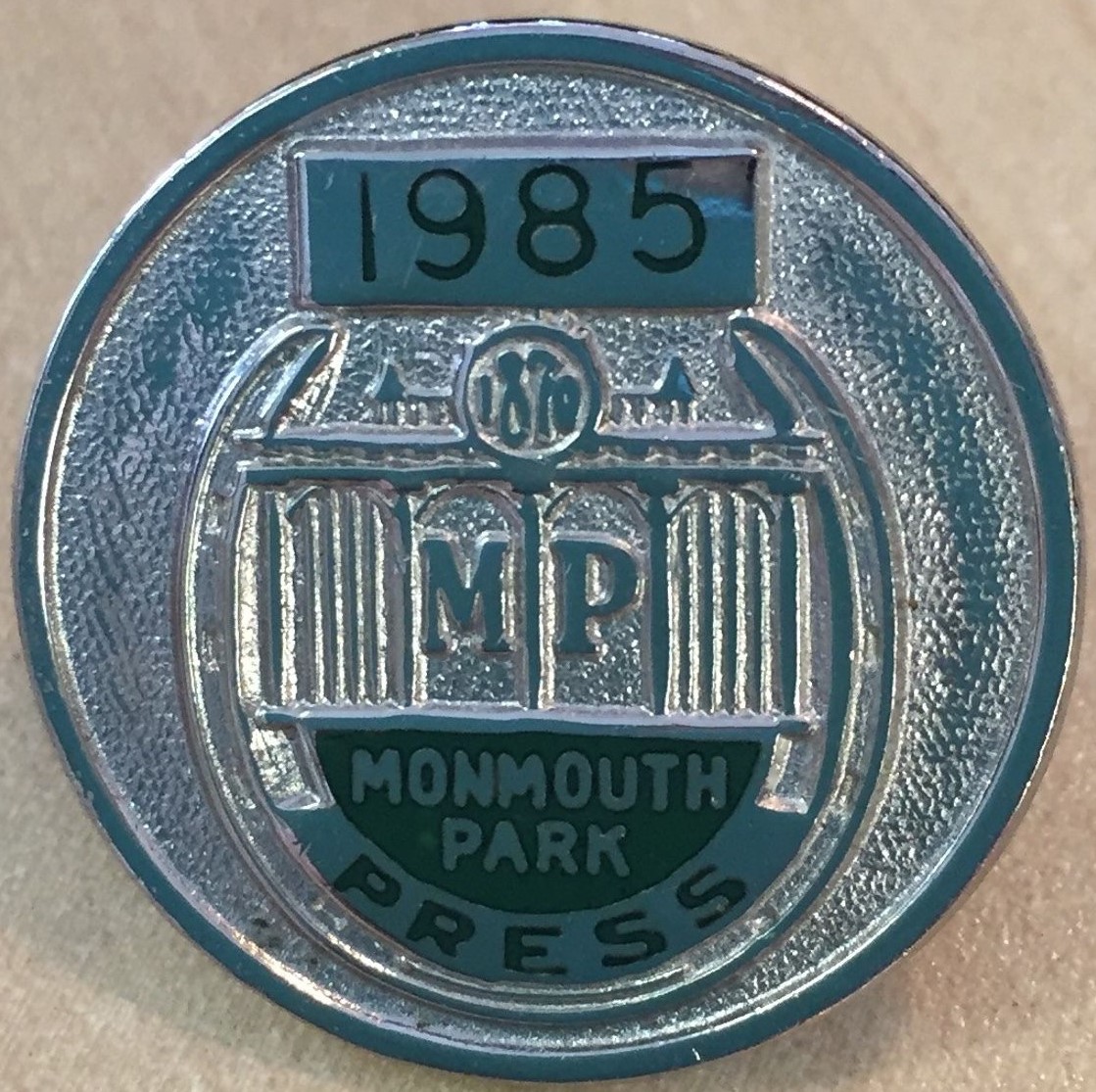 The track also hosts the Grade 2 Molly Pitcher Stakes run over 8 1/2 furlongs and first contested in 1946. In 2007 and 2008 Hystericalady completed back to back victories, whilst more recently in 2012 the race was won by the Corey Nakastani ridden Brushed by a Star.
I am grateful to our American Racing Correspondent Richard Gauthier for the trio of 2007 badges shown below, alomg with the New Jersey Racing Commission badge.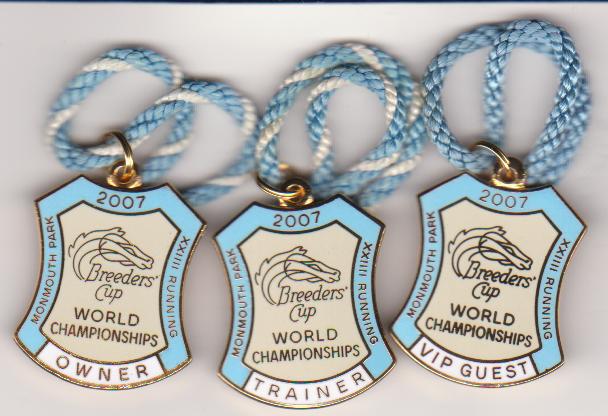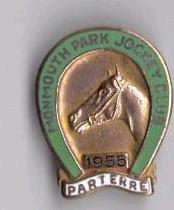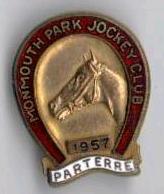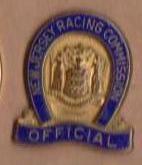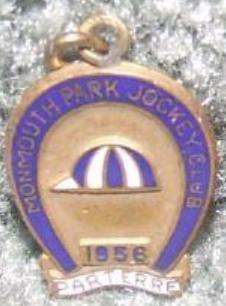 The United Nations Handicap is contested in July over 11 furlongs and was first run in 1953 when won by Iceberg II. In 2008 Presious Passion was the winner and completed the double the next year, thus repeating a feat achieved by English Channel in 2005 and 2006. The most recent 2012 winner was the Joe Bravo ridden Turbo Compressor.
Monmouth Park had the honour of hosting the 2007 Breeders Cup. Use the link to research Cup history.
If you have badges, racecards, pictures of the racecourse or further details about the course, including your memories, then email johnwslusar@gmail.com