The course continued racing for most of the War period but did close in 1945, although shortly afterwards there was a significant period of redevelopment and by the 1960's the course was used for more than 40 race meetings per year. The photo below is from the meeting on 22nd November 1945 when Three Clovers was successful for owner Mrs Emick, ridden by W Turnbull and trained by Ben Stutts who grew up near the track before going on to train many winners at the track.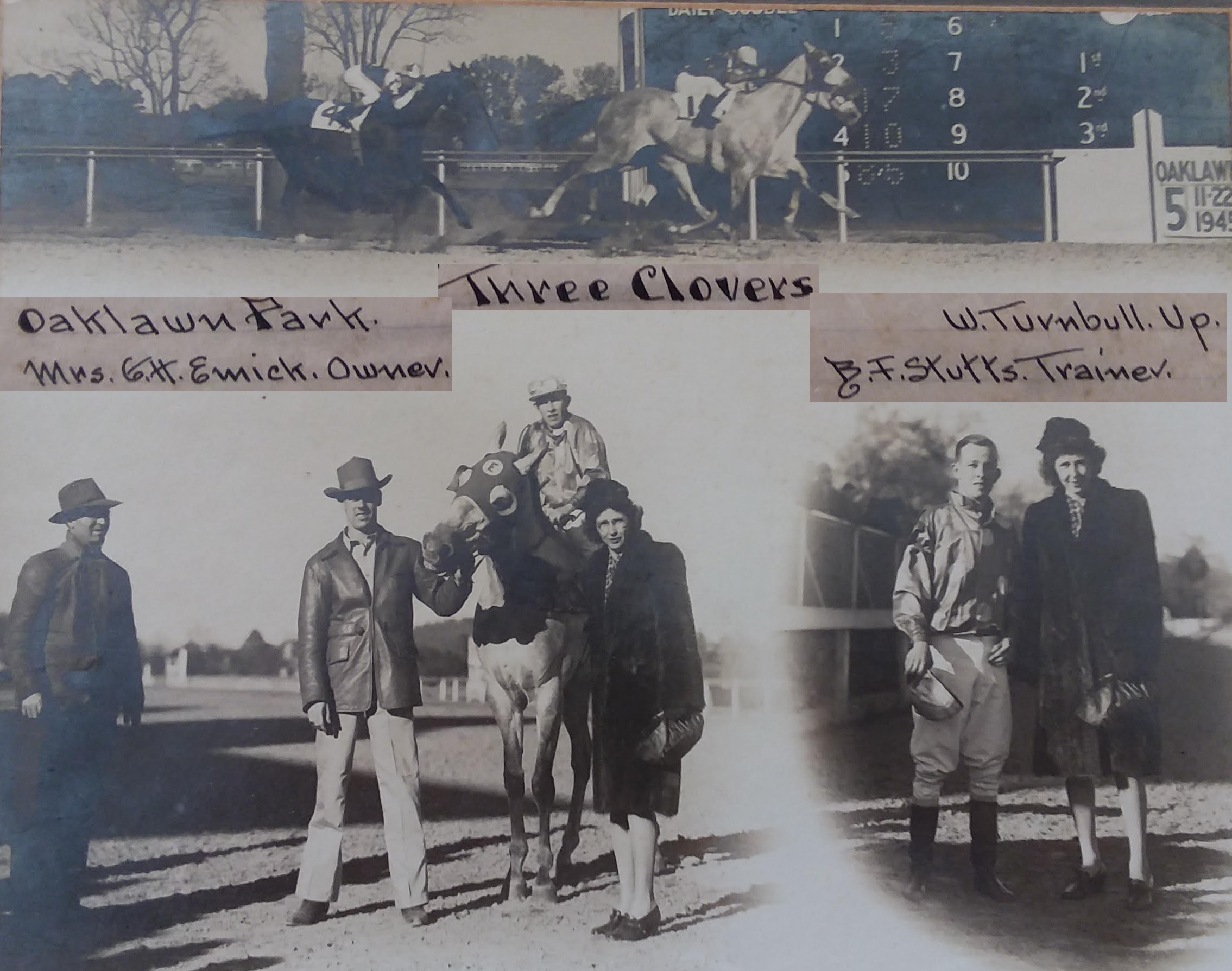 Times were so good in the 1970's that in 1974 a Racing Festival of the South was introduced building up to the Arkansas Derby. Its principal race is the Arkansas Derby, run over 9 furlongs for 3 year olds, and was first contested in 1936 when won by Holl Image. In 2008 the winner was Gayego.
In 2009 Papa Clem was ridden to victory by Rafael Bejarano
In 2010 Line of David and 2011 Archarcharch were both ridden by Jon Court.
In 2012 Bodemeister was ridden by Mike E. Smith.
In 2013 Overanalyze was ridden by Rafael Bejarano.