By 1992 they were hosting the Breeder's Cup again and it was won by Arcangues watched by nearly 90000 people, with it returning again in 2008, with badges shown below.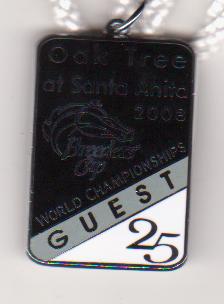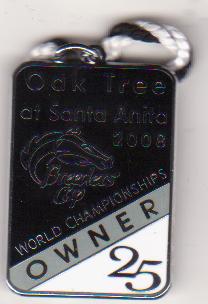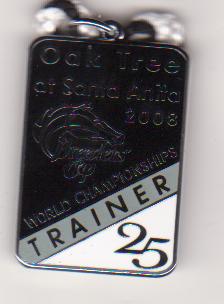 The Association also organises the Oak Leaf Stakes, now known as the Chandelier Stakes. It was first contested in 1969 over 8.5 furlongs. In 2012 it was won by Executiveprivilege partnered by Rafael Bejarano.
I am grateful to our American Racing Correspondent Richard Gauthier for the array of badges from his vast collection which are shown below.