Amazingly Greyhound racing was introduced to China in 1921 when a group of British businessmen, led by Duncan Elidor Campbell, formed a company to build greyhound race tracks and promote the sport of greyhound racing in Shanghai. Many of the owners were British or Australian, and a large number of greyhounds were imported from these two countries to be trained by English trainers, cared for by English kennel hands, to race at the newly opened Luna Park. The track operated for two evening meetings per week, and the stands were packed with British enthusiasts and Chinese punters who were always keen to gamble. It was a remarkably ambitious project given that greyhound racing in England did not take off until 1927, the first year in which the Greyhound Derby was contested.
Duncan Elidor Campbell was born on 10th October 1880 at Clewer, near Windsor in Berkshire, a stones throw from Windsor Racecourse, and was the son of the Honourable Alexander Campbell. Duncan had a very successful Army career serving in the Northumberland Yeomanry and reaching the rank of Major. He gained the Distinguished Service Order in 1918 and the Territorial Decoration before going to Shanghai, where he helped to form the Greyhound Racing Association (China) Limited. Shown below is a Luna Park Greyhound Members badge, along with two images of fans that were issued at the racetrack.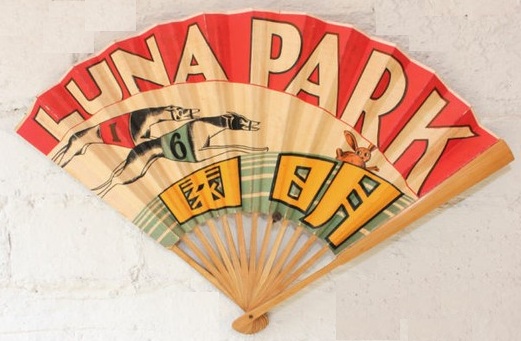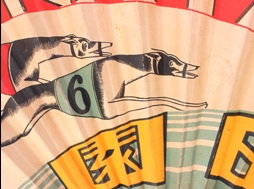 The project was extremely successful whilst it was run by the British company, but the Chinese authorities became jealous of the success, especially as they did not get a percentage of the profits. They made their views known to London and at a meeting of the ruling Council they passed an Order in Council to ban British businessmen from owning or managing Greyhound tracks in the country. The Chinese took over the running of two tracks, a move that was destined to fail because corruption, poor management of the racing dogs, links with drug smuggling barons and the desire of some trainers to prevent their greyhounds from running up to their merit caused the local punters to lose confidence in the fairness of the tracks. As a direct consequence crowd sizes reduced and by 1931 the tracks closed for business.
Major Duncan Elidor Campbell did not witness the demise of greyhound racing in China as he died on 2nd September 1930 aged just 49. He had married the Honourable Florence Evelyne Willey on 6th June 1914 and they had 2 children, Alister and Ian. Alister died on 30th August 1945 in action in Burma at the age of just 27.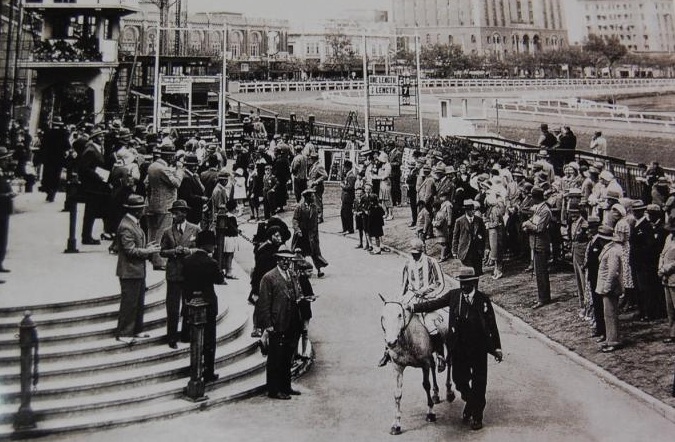 If anyone has further details about Luna Park, including pictures, or of other members of the British Company who introduced Greyhound racing to China then email me johnwslusar@gmail.com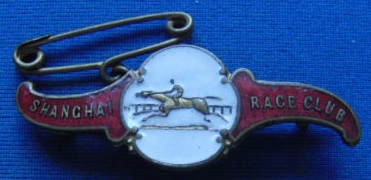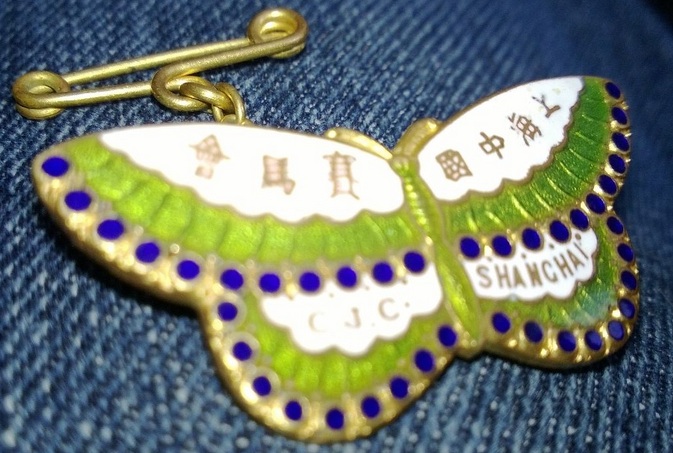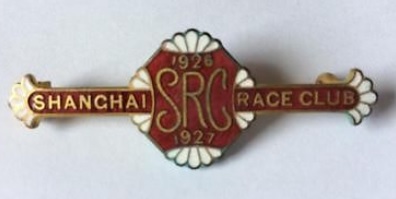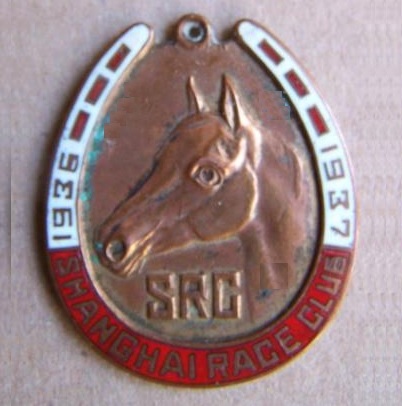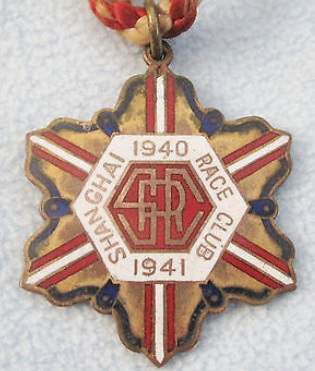 If you have badges, racecards, pictures of the racecourse or further details about the course, including your memories, then email johnwslusar@gmail.com